Judges Who Buck The Trend...And Were Punished For It
Some judges in the judiciary showed they care about the average American by awarding in their favor when their rights were violated. However, they were punished for it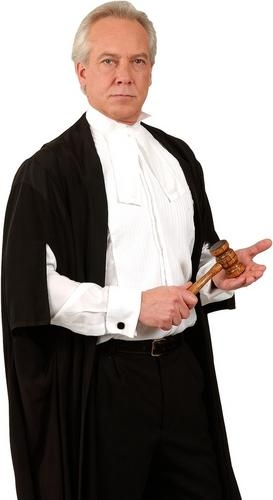 "Buying Justice"
From Forbes magazine:
For years the trial lawyers had state courts wrapped around their fingers. Now big business is striking back. It is waging a secret election-campaign war on judges who favor plaintiffs in tort cases.
Justice C.P. (Chuck) McRae is adored by trial lawyers--and reviled by business. A colorful, cocky figure who drives a motorcycle to the courthouse and dresses in cowboy boots, blue jeans and lots of leather, he was once president of the Mississippi Trial Lawyers Association. Nearly all of his $700,000 campaign fund in 2000 came in the form of $5,000 gifts from plaintiff attorneys who stand a chance of appearing before him. McRae says he is proud of "defending the have-nots against the haves for more than 11 years," a populist sentiment that unsettles business execs. He was "the dominant force on the court and in line to be the next chief justice," says Chip Reno, director of Stop Lawsuit Abuse, a local pro-business lobby.
That is, McRae was, until voters threw him out of office last November. Chuck McRae, 57, ends his 11-year tenure next January, passing the gavel to a pro-business corporate lawyer and Republican named Jess Dickinson. Dickinson was swept into office on a down-and-dirty, name-calling campaign bankrolled by $1.2 million he raised from doctors and small-business owners--an unheard of sum for a judicial election. But he also had a hidden helper: Unbeknownst to some Mississippi voters, the U.S. Chamber of Commerce pumped $1 million more into anti-McRae ads, funneling it through local groups such as Mississippians for Economic Progress.
McRae's ouster is part of a secret war on judges now being waged by the chamber. It has spent $100 million since 2000 and will spend $50 million or more this year. The prime objective: to vote out judges supported by trial lawyers, labor unions and the Democratic Party and install new judges sympathetic to insurance companies, multinational corporations and the Republican Party. The chamber also is taking aim at state attorneys general, trial lawyers and state legislators.
So far the chamber has won in 21 of 24 judicial elections in eight states--and prevailed in 11 attorney general races. It helped win 7 open seats in Illinois, Pennsylvania, Texas and elsewhere and helped reelect 11 pro-business jurists. And it ousted 3 incumbents--2 in Alabama and 1 in Mississippi (Justice McRae). Sixty-three judges in 28 states are standing for reelection next year, and the chamber hopes to throw at least 10 of them out of office, aiming in particular at antibusiness courts in West Virginia, Texas, Mississippi and Ohio.
West Virginia Supreme Court Justice Warren McGraw will be among the targets. In five years McGraw has sided with the court majority in favoring workers in compensation claims 88% of the time. In one case the court ruled that a worker with bronchitis was eligible for workers' compensation. She went on to get "permanent total disability," which typically awards $400,000 over a lifetime. No wonder the fund for state workers' compensation now runs $3.6 billion in the red.
For more of this article, go to www.forbes.com