Justin Bieber Accidentally Flashes His Underwear At Crowd During Concert
May 16. 2012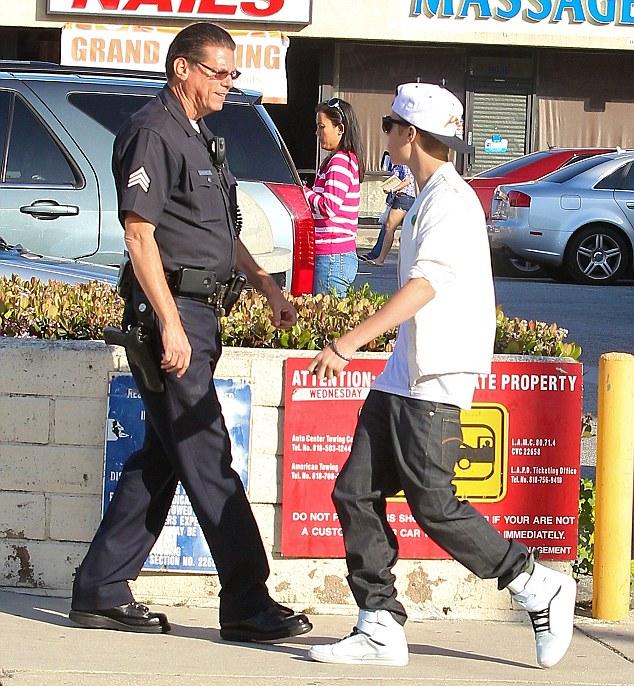 Arrest him officer for flashing his unmentionables
Pop star Justin Bieber has a habit of wearing his pants below his backside. It recently backfired, leading to him accidentally flashing his fans his underwear during a concert. The Judiciary Report has been warning Bieber about pulling his little pants up and now looks what's happened. Those little girls don't need to see your business.
STORY SOURCE
Justin Bieber flashes innerwear during gig
London, May 15, 2012 - Baby hitmaker Justin Bieber is ready with his third album Believe. Its first single Boyfriend has got good reviews. Singer Justin Bieber shocked his fans by flashing his innerwear during a concert. The Baby hitmaker was performing at a venue in Carson, California during the weekend when his low-slung jeans slipped down his thighs, revealing his white boxer shorts...