Justin Bieber Caught Smoking Marijuana Joint In A Hotel Room With A Woman Present (Photos)
TMZ Unmasks A "Clean Cut" Teen Pop Culture "Idol" Via Justin Bieber's Fall From Grace
January 4. 2013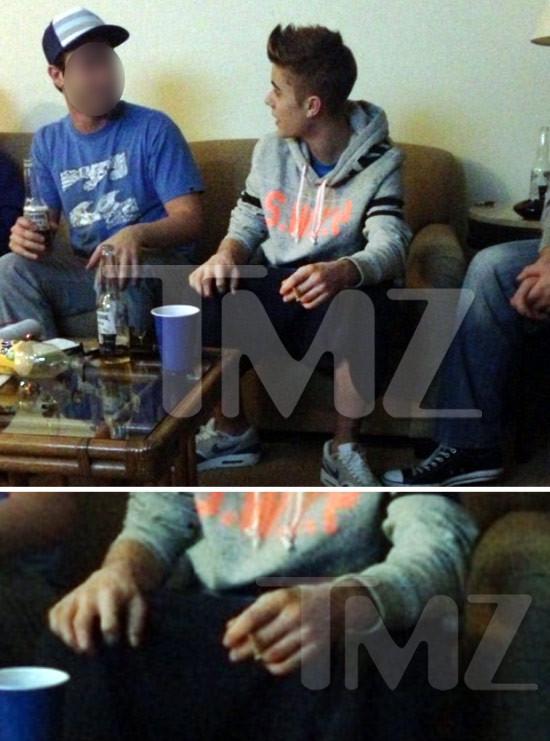 Justin "Bob Marley" Bieber smoking marijuana joint pictured in his left hand
Pictures hit the internet tonight featuring formerly squeaky clean pop star Justin "Rasta" Bieber, smoking a marijuana joint in a hotel at a party in Newport Beach, California. TMZ is also reporting a girl spent the night with Bieber in the hotel room, who is not Selena Gomez. Bieber's camp has gone into damage control mode, but the photos are pretty striking. Bieber is on the same path many former Hollywood child stars have taken, going from being squeaky clean to drugs, alcohol and promiscuous sex.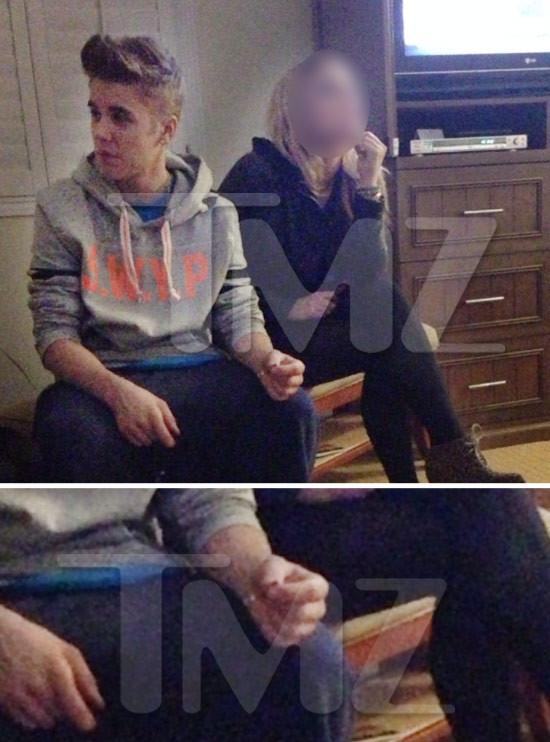 Justin Marley
Ironically, paparazzo Chris Guerra, who was killed two days ago by a passing car when police told him to step away from a Ferrari belonging to the singer, was adamant on the day of his death that he saw Bieber smoking marijuana in the sports car. It was reported Guerra relayed this information to a friend over the phone and was struck and killed by a car hours later. Bieber's camp accused Guerra of stalking and harassing the pop star. Apparently, Guerra saw too much, hence the complaints against him and waiting for that money shot, was hit and killed by a car.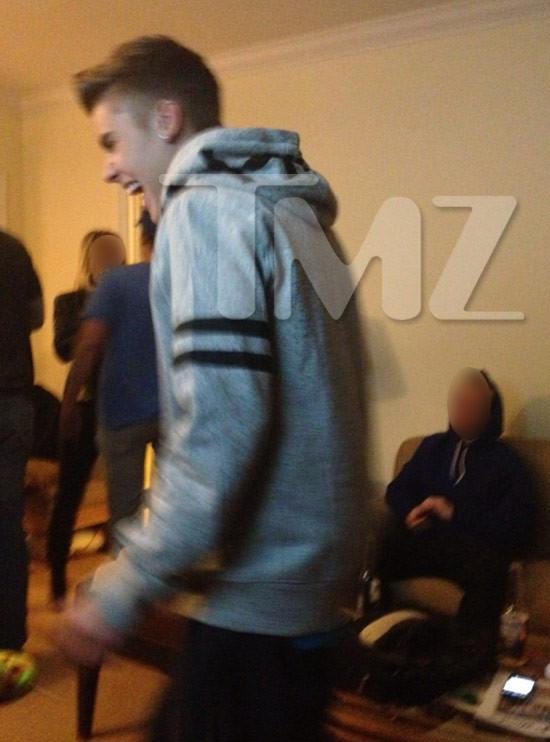 Justin Bieber gets the giggles
Bieber's plate is full at this time, as Guerra's death, which is currently not the focus of a criminal investigation, could bring a lawsuit. The singer also had a huge fight with his girlfriend, Selena Gomez, who dumped him at New Years and is refusing to speak to the press about the problems surrounding the couple. He is also still trying to hook up again with Victoria Secret model Barbara Palvin.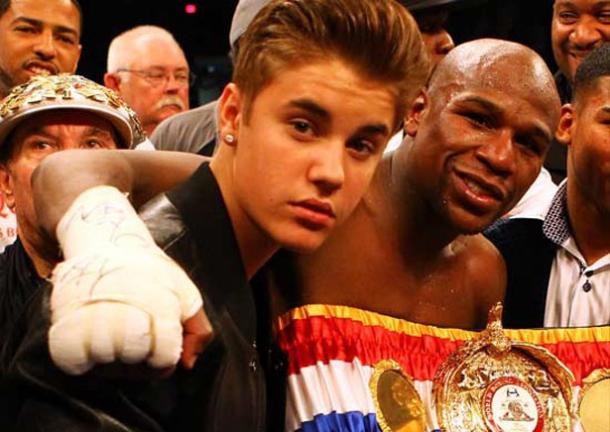 Justin Bieber and fast living boxer Floyd Mayweather
Meanwhile, Bieber's fans brought the New Year in with a grin learning the couple broke up again (LOL). Now they will be sad to learn Bieber has been beaming up and had a chick present in the hotel room. Not the best way to start the New Year. It's time for Mama Bieber to have a talk with her boy. Considering marijuana is a gateway drug and Bieber's family has extensive addiction issues, this is dangerous.
RELATED ARTICLES
Justin Bieber And Selena Gomez Need To Break Up Already As They Look Miserable (Photo)