Justin Bieber Flashed His Naked Butt At Everyone (Photo)
January 21. 2013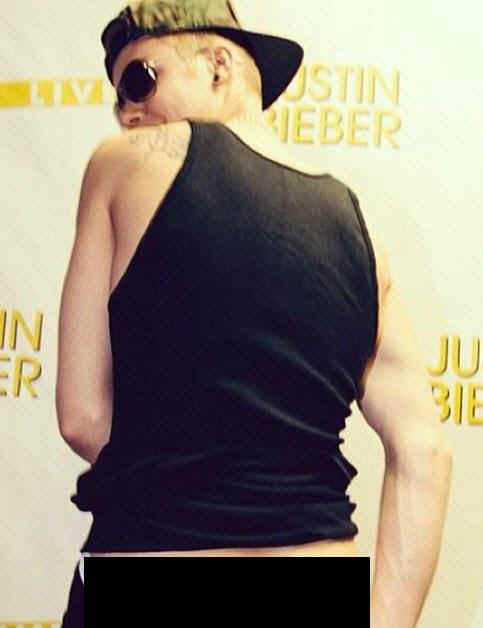 Justin Bieber (Photo redacted by the Judiciary Report)
Justin Bieber continues his child star rebellion tour by flashing his naked butt at the camera, then uploading it online to social networking. His fans, ages 4-16, logged on to see a photo of the 18-year-old singer's bare butt. While some of them are happy, their parents are not. This is another in a recent spate of incidents, regarding Bieber attempting to shed his clean cut image, through scandalous behavior.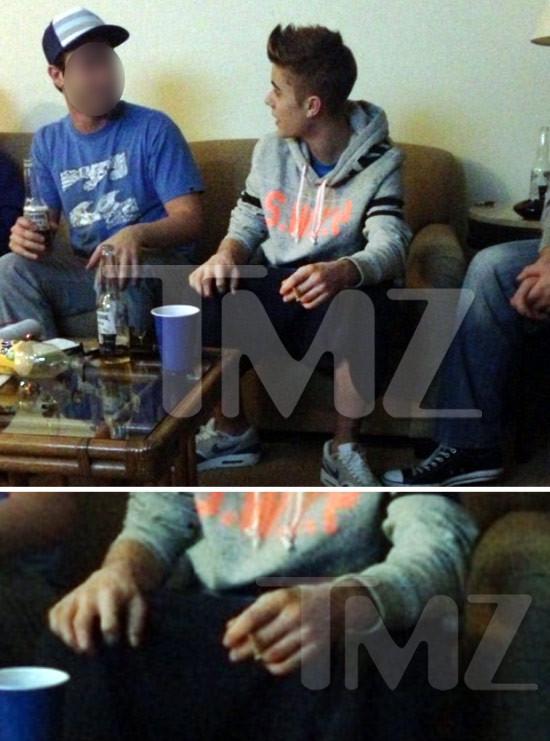 Justin Bieber smoking weed
The most striking attempt this year, being photos of Bieber smoking weed at a party in a hotel room with a woman. Sadly, no matter how he tries, Bieber fails to understand his audience will still be preteens and teens, as pop music singing child stars seldom go on to gain an adult audience of males and females.
RELATED ARTICLES
Justin Bieber Cutting Loose With Wild Women And Weed But Will It Cost Him His Career
Justin Bieber Caught Smoking Marijuana Joint In A Hotel Room With A Woman Present (Photos)
Barbara Palvin Slams Justin Bieber's Ex-Girlfriend Selena Gomez
Justin Bieber And Selena Gomez Need To Break Up Already As They Look Miserable (Photo)