Justin Bieber Friend Lil Twist Harassed And Chased One Of His Fans
February 6. 2013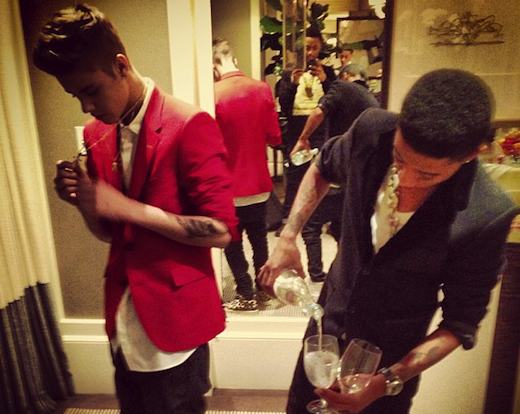 Justin Bieber and Lil Twist
Justin Bieber's friend rapper, Lil Twist, continues to get the singer in trouble. Bieber and Twist were shopping at a local Best Buy, when fans requested pictures. Bieber agreed, but became angry when some tried to take his picture without permission. Twist, pulled a Chris Brown, got in the fan's face and tried to snatch his camera. The fan ran and Twist began chasing him down.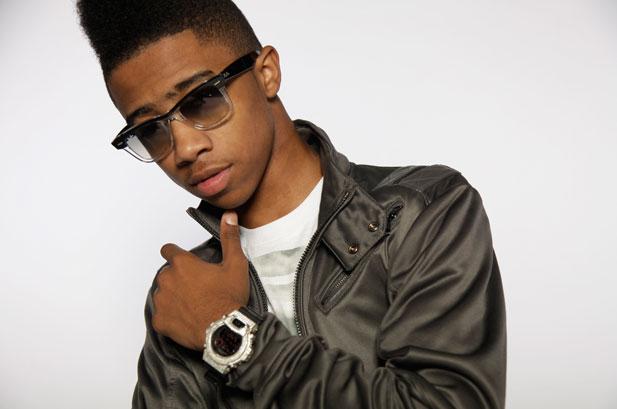 Lil Twist
Twist has been using Bieber to live like a millionaire. Twist has also been living vicariously through Bieber, in using the teen star to get attention and promote his fledgling career. It has led to nothing but trouble. Twist is encouraging Bieber to smoke weed, take the drug sizzurp, have sex with different women and heckle people.
STORY SOURCE
Justin Bieber Fan Threatened By Lil Twist ó Not Bodyguard
Posted on Feb 4, 2013 @ 10:07AM - A Justin Bieber fan was threatened by rapper Lil Twist after taking a photograph of Bieber, but it was one of Bieberís bodyguards who took the blame, RadarOnline.com has learned exclusively. The Beebs and a few friends were shopping at a Best Buy in the San Fernando Valley on Sunday when Justin made time to pose for photos with a few fans and employees.
"Justin asked people not to take photos without asking and said he would pose with anyone who wanted a pic," an observer told Radar.
But one person ignored Justinís request and snapped a photo of the star Ė and thatís when the trouble began.
Despite reports that Justinís security threatened the person who took the pic, Radar has learned that it was Lil Twist who went after the man.
"He tried defending Justin and got in the guyís face and tried to take his phone," the observer said. "The guy tried to get away and Twist went after him. Witnesses were appalled at what was happening. "Twist created a scene," said the observer...
RELATED ARTICLES
Justin Bieber Flashed His Naked Butt At Everyone (Photo)
Justin Bieber's Sex Partner Milyn Jensen Who Posed Topless Is Being Slammed Online By His Fans Over Her Looks (Photos)
Justin Bieber Caught Smoking Marijuana Joint In A Hotel Room With A Woman Present (Photos)