Justin Bieber Spotted Trying To Have A One Night Stand In Canada After Getting Booed
November 27. 2012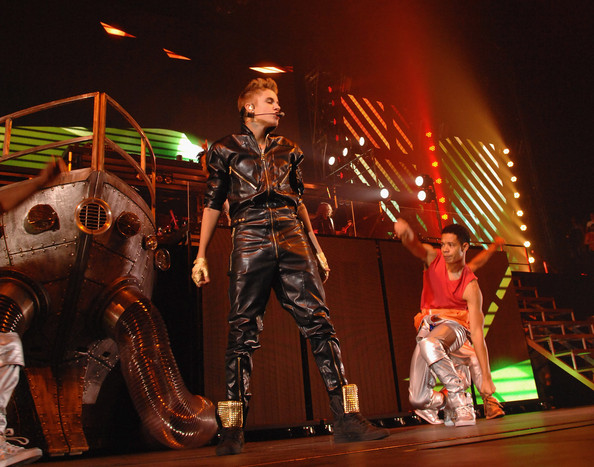 Justin Bieber
Down in the dumps Justin Bieber, who was booed in his home country Canada this past Sunday, was spotted taking a woman back to his hotel room, after his ill-received Grey Cup performance in Toronto. It was reported Bieber picked the woman out at a club and told her to sit on his lap. He then took her back to his hotel room shortly after.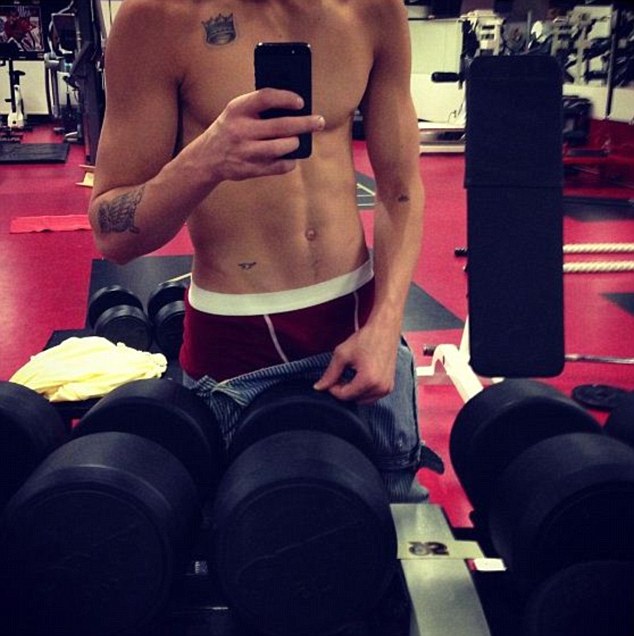 Justin Bieber bragged on Twitter about working out in the gym for the ladies
The woman, who is said to look like his on and off again girlfriend Selena Gomez, willingly obliged. However, when she allegedly made it clear she would not sleep with him, she was told to leave. As the Judiciary Report has repeatedly stated for over a year, Bieber keeps cheating on Gomez, under the misguided encouragement of his rowdy industry friends. Gomez was pictured looking depressed and unkempt this past weekend, as the strain of Bieber's conduct has been weighing heavily on her.
STORY SOURCE
Justin Bieber Tries To Hook Up With Selena Gomez Lookalike
RELATED ARTICLES
Justin Bieber Is Having A Nervous Breakdown Over Love Triangle And Career Pressures
It Must Be Hard For Barbara Palvin's Boyfriend That Justin Bieber's Been Trying To Bed His Girlfriend
Beliebers Going After Barbara Palvin For Dating Justin Bieber
Justin Bieber's New Girlfriend Barbara Palvin Stated She Does Not Like His Ex Selena Gomez
Justin Bieber Seen On Date With Beautiful Victoria Secret Model Barbara Palvin Who Is Lying About Their Relationship
Report: Justin Bieber And Selena Gomez Have Broken Up
Justin Bieber And Selena Gomez's Relationship Is In Trouble - Part 2
Justin Bieber And Selena Gomez Are Having Relationship Problems - Part 3