Justin Bieber's Tour Bus Raided With Drugs And Gun Found
Well, A Stun Gun And Weed
April 26. 2013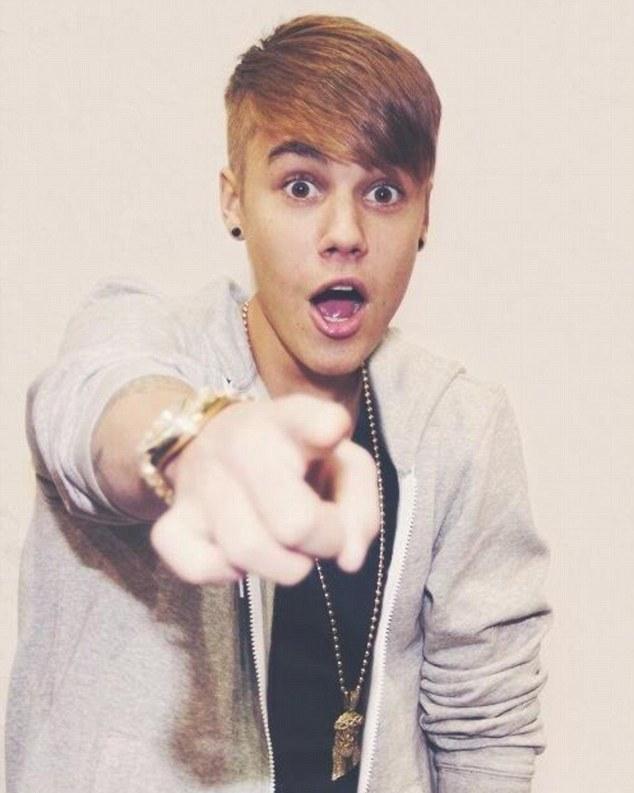 Justin Bieber
Pop star Justin Bieber continues to take a walk on the wild side as his tour bus was raided in Sweden during his tumultuous European tour. The 19-year-old pop star was not arrested for the legal offense and no one in his camp has claimed responsibility. One has to wonder if Young Money rapper Lil Twist had anything to do with this, as whenever Bieber's name is mentioned in some form of controversy, he is usually attached to it.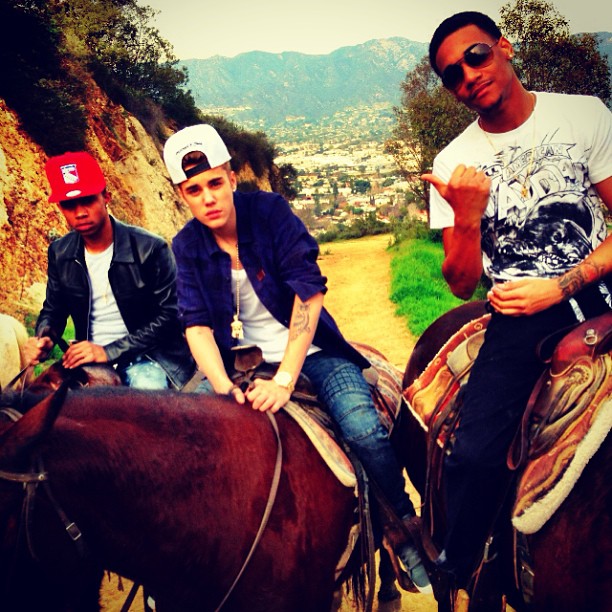 Justin Bieber (center) and weed smoking tour mates Lil Twist (left) and Lil Za (right)
Bieber needs to be careful. He does not want to end up arrested, charged and convicted like Young Money rapper Lil Wayne, on gun and drug charges, resulting in 9-months imprisonment at Rikers jail in New York. His tour manager needs to vigilantly monitor what goes in and out of Bieber's bus, because the next time another raid could happen in a jurisdiction where someone could end up in jail.
STORY SOURCE
Justin Bieber experiences first tour-bus drug bust in Sweden
April 25, 2013 at 5:33 pm - With the month he's having, we're about to run out of Justin Bieber photos. They grow up so fast! Barely a month after his first onstage collapse, Justin Bieber underwent another rock star rite of passage when police said Thursday they found a small amount of drugs on his tour bus in Stockholm, reports AP. Also: A stun gun, of all things.
No arrests thus far in the incident, nor would police say what kind of drugs they found. Itís been a fairly epic European tour for Bieber, what with the fainting episode in London, the tacky Anne Frank House guestbook message in Amsterdam, and the pet monkey abandoning in Munich. Read more from AP: Troubles linked to Bieberís European tour grow as Swedish police find drugs, stun gun on bus.
Justin Bieber Pot Bust on Tour Bus - Exclusive Details
TMZ has spoken with a rep for the Stockholm PD, who told us ... Around 7:10 PM on Wednesday night, an officer smelled weed coming from Justin's bus, which was parked in front of the Grand Hotel. Cops say ... when the bus left the hotel and headed toward the Globe Arena, the officer contacted a special narcotics unit, which issued a warrant to search Bieber's bus.
We're told cops searched the bus in the parking garage of the Globe Arena -- no one was on the bus at the time. Cops say they found a small amount of narcotics (they won't say which drug, but local papers say it's weed) -- along with a taser. We're told cops have not identified a suspect yet ... and the bus has not been impounded.
Bieber had been seen with his pal Lil Za in the hours before the weed incident ... and FYI, Za is the guy who was seen smoking pot with Bieber at an L.A. home earlier this year. Cops tell us NO ONE WILL BE CHARGED because they have no idea who was in possession of the drug since the bus was empty. They found the narcotic on the floor of the bus so they have no clue who brought it on...