Kanye West Blackmailed By His Family For $250,000 Over Sex Tape With Woman Other Than Kim Kardashian
December 21. 2016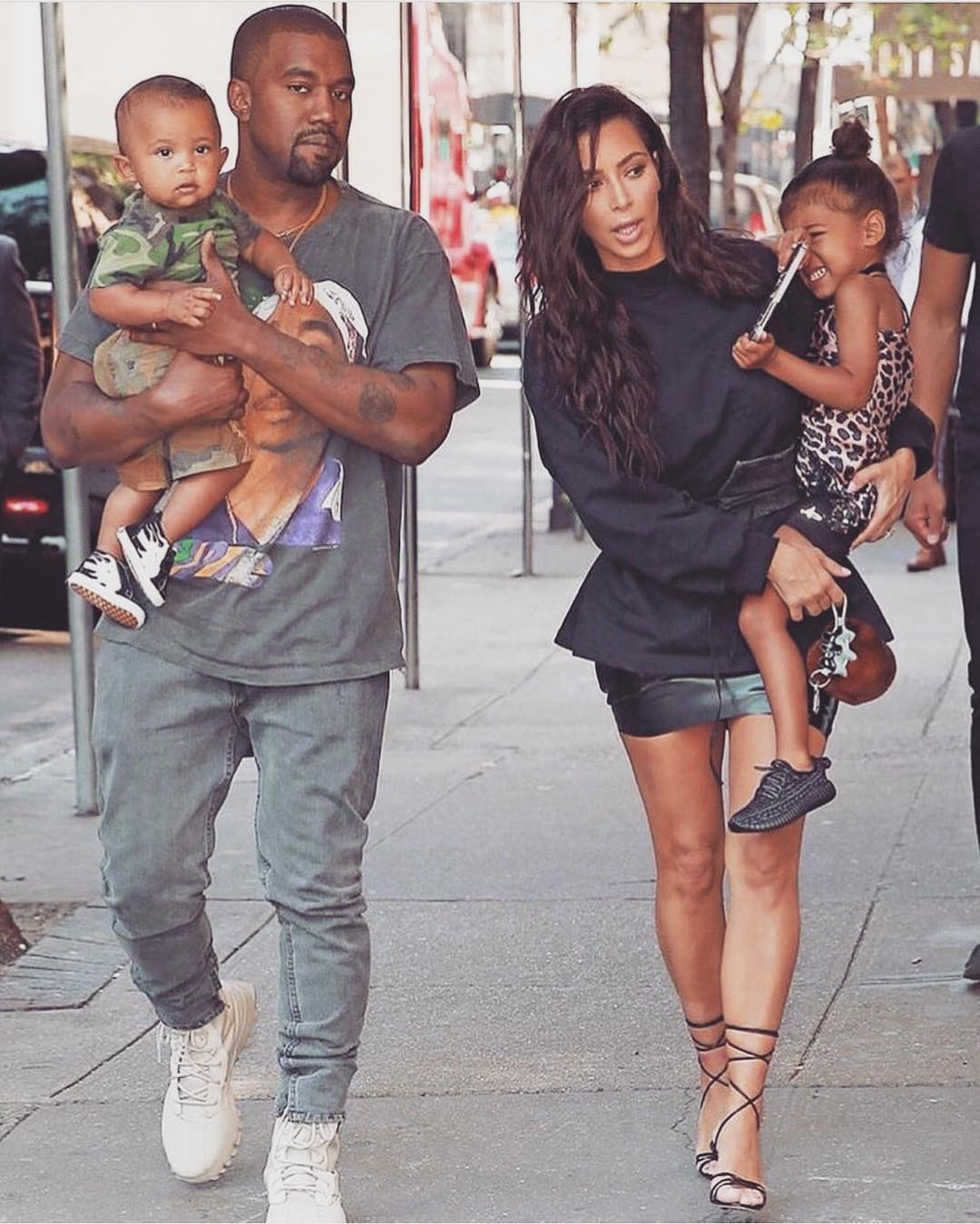 Kanye West, Kim Kardashian and their kids Saint West and North West
Chicago rapper, Kanye West, was recently hospitalized in a psychiatric ward after a psychotic break associated with schizophrenia, which he developed in the severely mentally ill Kabbalah Center cult. This week it emerged that in 2012 West gave an unnamed relative a used laptop as a gift and subsequently became the target of a blackmail plot. The laptop contained a video of West having sex with a non-famous, "Fair skinned black woman." People attempted to guess the identity of the woman based on the hint. Some believe it is West's former fiancée, Alexis Phifer. However, nothing has been confirmed. West later married reality star Kim Kardashian in 2014.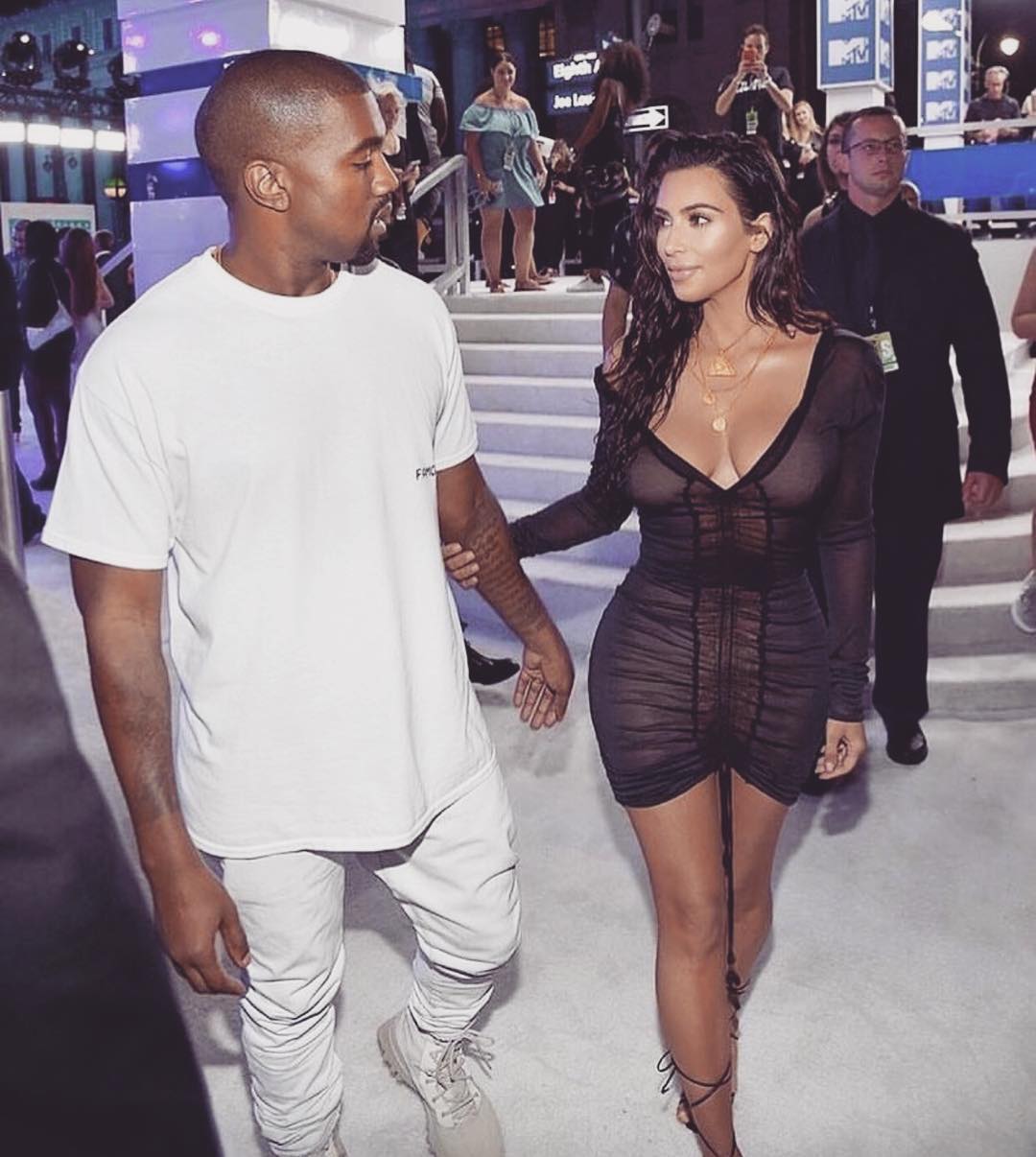 Kanye West and wife Kim Kardashian
West was forced to pay the family member $250,000 to get the laptop containing the sex tape back, due to the fact his relative got an attorney friend to help him extort the troubled rapper. Since that time West has cut off contact with family. He is now struggling to fit into the strange Hollywood world of the extremely dysfunctional Kardashian family.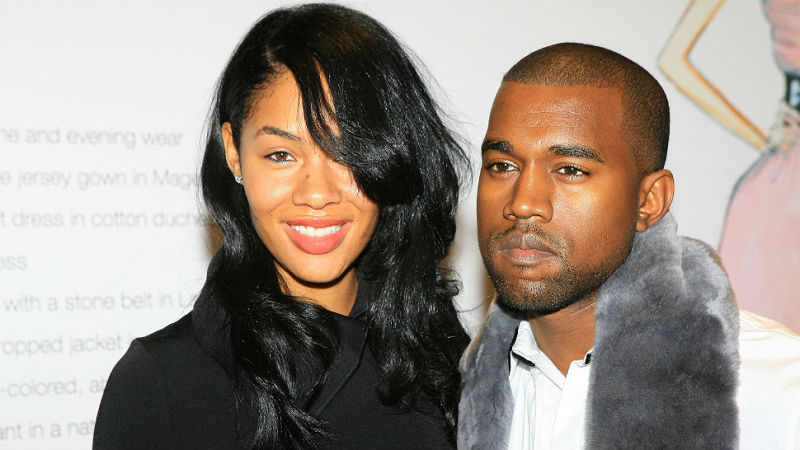 Alexis and Kanye West
Another of West's relatives revealed this week that the rapper blames himself for his mother's death. Kanye brought his mother, Donda West, into Hollywood, which is a vain and vapid industry filled with very questionable people. Donda became self-conscious of her looks, being surrounded by young, surgically altered women, who are deemed the Hollywood ideal. She underwent surgery against the advice of her general practitioner.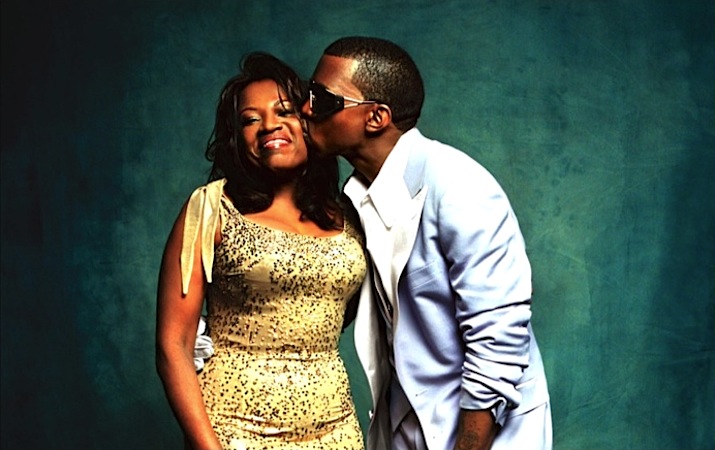 Donda West and Kanye West, who is struggling with her death and the fact she did not live to see her grandkids
Initially, a reputable Los Angeles plastic surgeon turned Donda down, citing her heart problems. However, a second surgeon, whose office was located in a questionable place, performed the surgery on high risk Donda and she died on the operating table in 2007. The plastic surgeon did a number of things wrong, which provided no chance of survival. Kanye never recovered from her death, due to the manner in which she died and the fact he was an only child who was very close to his mother.
STORY SOURCE
EXCLUSIVE: Kanye West paid $250,000 to a family member who threatened to release a SEX TAPE of the rapper with a 'fair-skinned black woman' discovered on his laptop
Published: 12:11 EST, 19 December 2016 | Updated: 02:52 EST, 20 December 2016 - Kanye West paid a quarter of a million dollars to a family member who threatened to release a sex tape of the star to the media, DailyMail.com can reveal. The incident led the rapper to cut himself off and become distrustful of those in his inner circle - which ultimately led to his breakdown, according to his cousin Lawrence Franklin.
Speaking just days after Kanye, 39, was taken to a Los Angeles hospital for psychiatric issues, Franklin told how Kanye was forced to cough up $250,000 after a family member discovered a video of the hip hop artist having sex with an unknown woman on a laptop the rapper had given away as a gift. Franklin, 31, also revealed how Kanye, still grieving for his beloved mother Donda, struggles to live in the Kardashians' world as it is so different from his proud African American upbringing…
Franklin claims that the Kardashian faimly does 'not represent our family values' and that Kanye's mother, Donda, would not approve of Kanye marrying into the family…
RELATED ARTICLES
Kanye West Handcuffed And Involuntarily Committed To Psych Ward After Truthfully Stating Jay Z Has Killers And Slamming Hillary Clinton In Favor Of Donald Trump
Rapper Kanye West Released From Psychiatric Ward As 911 Tapes Reveal His Mental Breakdown Indicative Of Abuses Associated With Kabbalah
Kanye West Experiencing A Breakdown Uses Pirate Bay As Payback For Jay Z's Tidal Costing Him $10,000,000
Charlie Sheen Interviews Betraying His Mental Illness As Drug Test Comes Back Clean
Amanda Bynes Back On An Involuntary Psychiatric Hold At A Mental Facility
Kanye West Erupts In Anger Firing Entire Staff After Failed Fashion Show
Nick Cannon Left Mariah Carey Because He Says She Is Mentally Ill
Lindsay Lohan Not Allowed Sharp Objects In Psych Ward
Kanye West's Fashion Show Descends Into Disaster
Why Is Mental Illness Encouraged In Hollywood
Confirmed: Lady Gaga Becoming Mentally Ill
Lindsay Lohan In Psychiatric Wing Of UCLA
Dr. Drew: Miley Cyrus Needs Mental Help
Britney Spears' Deteriorated Mental State