Vietnam is in the house - literally. Exotic model, Karrueche Tran, who is half black and Vietnamese, was caught by paparazzi creeping into Chris Brown's house yesterday, while his other woman, Rihanna, was nowhere to be found. Tran stayed for a while, then left with Brown.
After a desperate bid at Christmas to destroy Brown and Tran's relationship, attaching herself to him like an octopus, Rihanna is right back where she started from, kicking rocks and waiting by the phone while he spends time with the model. I told you this was going to happen.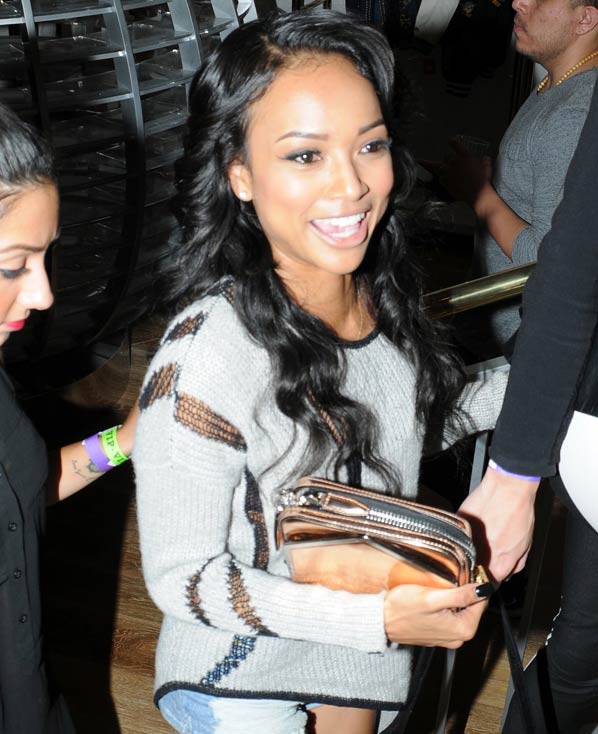 Karrueche: now did Ms. Umbrella really think I was gone (haha)!
That's apart of the reason is it not the best idea in the world to chase after a man, because you don't really know if he wants to be with you or you wore him down, Rihanna (hint hint). It should be the man doing the chasing. But it seems to me, Brown keeps chasing Tran and others.
I wrote months ago that Brown has Rihanna off for the domestic violence incident that ruined his life, which she initiated. That baggage is weighing the relationship down, but she is in denial. There is a lot of resentment on his end over it, as people all over the world hate him, send him hateful messages, have blacklisted him and he is still tied up in the court system to this day over what transpired.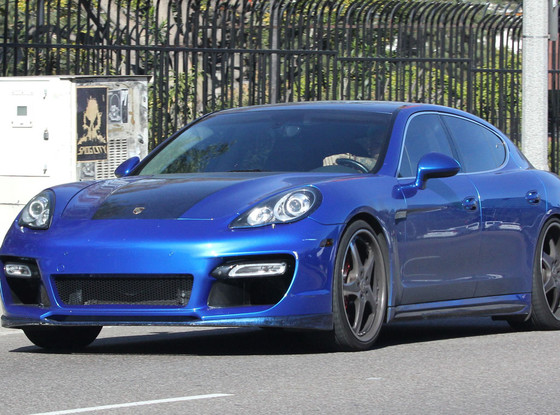 The Porsche Brown bought for Tran to drive
As wrong as he was to fight back, I have it on good authority, he blames Rihanna for what happened and she is partly to blame for instigating it. She thought he would just take being hit, but he snapped. I can speak from experience, Rihanna is a nasty piece of work, who likes to harass and push people's buttons. She does so behind the scenes hoping audiences will not find out what she is truly like and she needs to stop before she is the one that ends up where Brown was - in the dock on charges.
Meanwhile, Rihanna began ranting on the internet again, throwing threats and words for Tran by stating, "Watch what you say to/about people! Cuz you only wind up dragging your skeletons out your own closet, all while looking like a (expletive)."
RELATED READING
Karrueche Tran Talks Relationship With Chris Brown, Meeting Rihanna
RELATED ARTICLES
Report Regarding Chris Brown Cheating On Rihanna And Karrueche Tran With A Blonde (Photo)
Justin Bieber And Selena Gomez Need To Break Up Already As They Look Miserable (Photo)