Karrueche Tran Is Laughing At Rihanna Over What She Is Doing With Chris Brown
October 30. 2012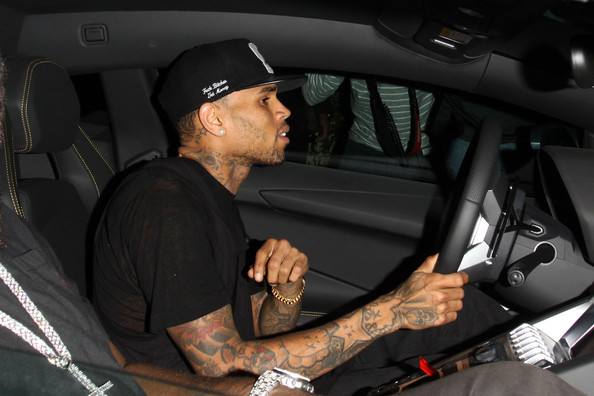 Chris Brown publicly met up with Karrueche Tran again, four times in the past week
Model/dancer and Rihanna's worst nightmare, Karrueche Tran, was seen laughing and giggling with Chris Brown, after their high profile split weeks ago, to appease his other aforementioned girlfriend, whose ego is bigger than her forehead. Yet, we keep seeing Tran and Brown out together, more than he is seen with Rihanna. Hmmm, why is that.
Karrueche Tran: Rihanna thinks he dumped me (haha)
Rihanna did her level best to push Tran out the way, after she broke up with Brown, but then threw a hissy fit a month ago, because the public realized she had become the jumpoff and Karrueche his main girlfriend. Now Rihanna's gotten her wish and is crying.
Tran is still having sex with Brown, spending his money and living the high life with him, laughing at Rihanna behind her back, for thinking she had put the so-called "nobody" in her place. Now Rihanna is crying and moping around over Brown's refusal to settle down with her and fully get rid of Tran.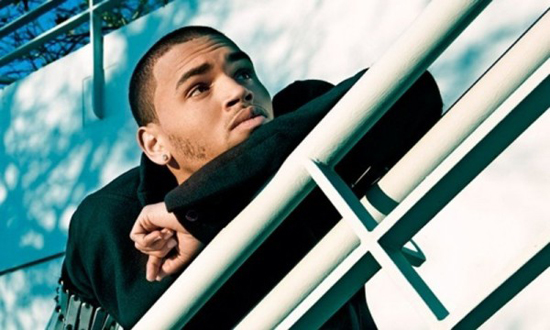 Chris Brown
If Brown was truly pining away, missing Rihanna, waiting to get back with her, when the opportunity publicly presented itself again a month ago, he would have dropped everything and stayed with her. But instead, what do we see weeks on. Brown meeting up with Rihanna a couple times, barely smiling, but is then seen with Karrueche and far more often may I add, grinning and laughing. Uh oh!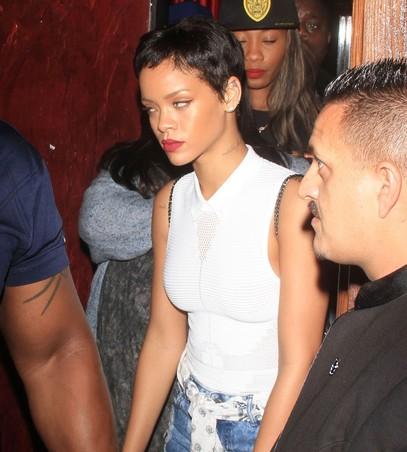 Rihanna has been going around with an evil look on her face
Somewhere chief song-stealer Beyonce Knowles is laughing at this for all the times Rihanna disgracefully and humiliatingly went in and out of hotels all over the world with her husband, rapper Jay-Z, for adulterous sexual encounters, spitting on his marriage vows.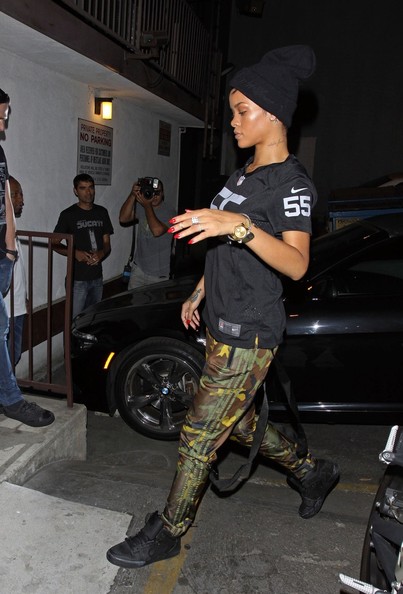 Rihanna going to the studio looking upset, while stories of Brown and Tran are all over the internet
If Brown isn't even married to Rihanna yet and is behaving like this already, can you image how he will act in marriage. Tran will probably be living in Chris and Rihanna's tree house and Rihanna won't even know. Dude will just be in the backyard all the time and she will wonder why.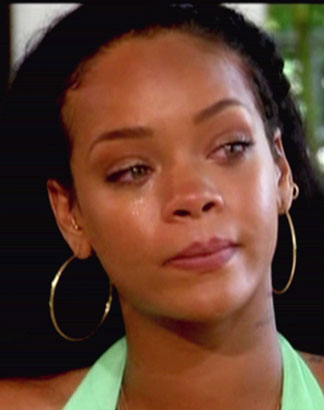 Meanwhile Rihanna cried over Brown on television a few months ago and is now left with egg on her face for doing so
Side Bar:

Rihanna has been paying certain bloggers to post unflattering stories about Karrueche, as well as attempting to dispute all claims Brown is cheating on her with the model/dancer. Well, she wasted her money, but said bloggers will have fun at the mall (LOL). As I know the truth about what's really going on, I will continue to write about them whenever I feel like it and will not go along with the charade, because Rihanna offended me with her

thieving, invasive conduct

.
Karrueche Tran Does Not Want To Give Up The Life She's Had With Chris Brown
Exclusive: There Is A Reason Chris Brown Stays Close To Karrueche Tran Risking His Relationship With Rihanna
Rihanna Had Sex With Ashton Kutcher And Was Spotted At His House Late Last Night
Rihanna Fans Are Threatening To Kill Chris Brown's Girlfriend Karrueche Tran
Rihanna Uses Mean Racial Slur In Reference To Chris Brown's Girlfriend Karrueche Tran (Photo)