Karrueche Tran Mad At Chris Brown Over Video About His Love Triangle With Rihanna
October 8. 2012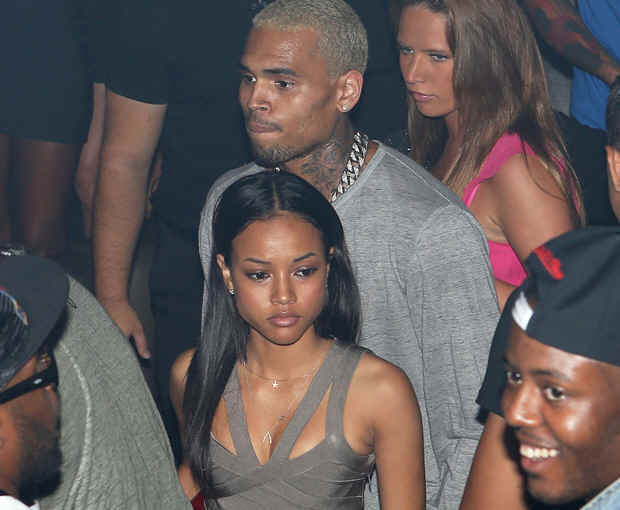 Chris Brown and Karrueche Tran
Model and dancer, Karrueche Tran, is angry with R&B singer, Chris Brown, over the video he posted of himself drunk, babbling about his alleged love for her and his other girlfriend Rihanna, whom he has publicly reunited with (after bashing her face in 3-years ago).
Rihanna (Photo Credit: AKM/GSI/Barcroft)
Brown was out of line posting such a video, as it cheapened anything he claimed to have with either woman and showed him to be exactly what the Judiciary Report stated all along - a player. Not to mention, it upset his other jumpoffs around America, in California, Florida, New York and Virginia, who thought they meant something to him (found that out the hard way, didn't you).
Rihanna Had Sex With Ashton Kutcher And Was Spotted At His House Late Last Night
Rihanna Fans Are Threatening To Kill Chris Brown's Girlfriend Karrueche Tran
Rihanna Uses Mean Racial Slur In Reference To Chris Brown's Girlfriend Karrueche Tran (Photo)