Karrueche Tran Smirks As She Gets Out Rihanna And Goes To Dubai With Chris Brown (Photo)
December 11. 2012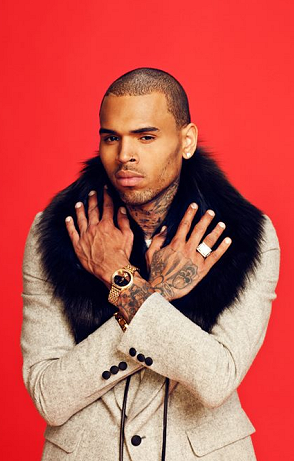 Chris Brown looking all sorts of wrong in that fury outfit, with the casket pose and nostrils flared more than Shaunie's (Basketball Wives). He looks like a pimp - a gay pimp.
Aspiring model and fashion designer Karrueche Tran posted a photo of herself at the airport with Chris Brown's entourage, as they rushed to make a flight to Dubai, for a stop on his Carpe Diem world tour. Tran is seen grinning in the photo, after her appearance in Paris with Brown enraged his other girlfriend, Rihanna, who took to the internet to vent about it. The picture shows Tran beaming with a smirk on her face, as she has gotten Rihanna out once again.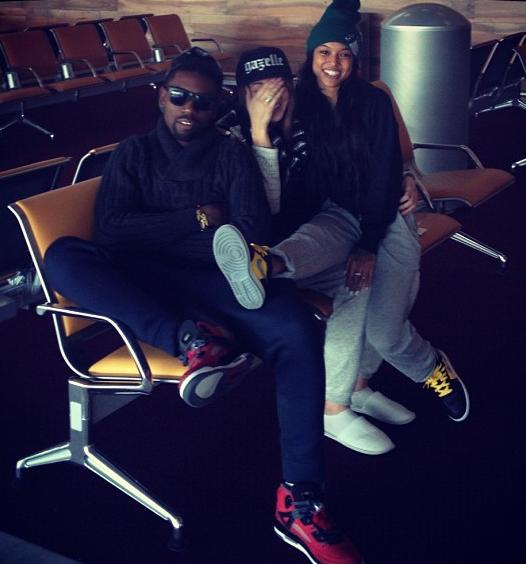 Karrueche Tran (right) grinning knowing Rihanna is on her Instagram page and will see it
A few of Brown's fans contacted me on Twitter trying to dispute items I've written about the couple, but one by one, they keep coming true. Yesterday was another of several things I hav written about them on good authority that proved true. There you have it. I know some of you are taken with them, but at the end of the day, celebrities like Brown and Rihanna are a mess.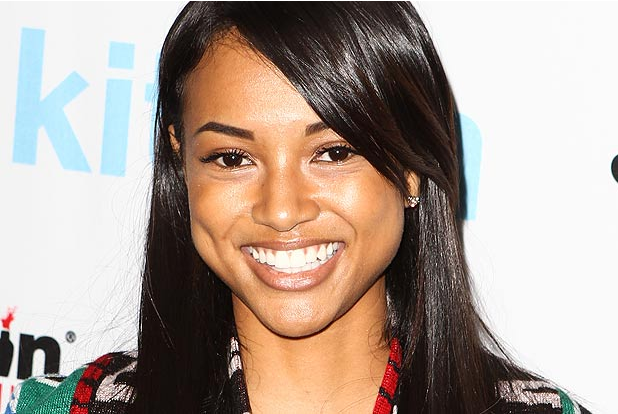 Karrueche Tran smiling like that cat that got the cream
All this bad publicity isn't helping them either. Brown's CD "Fortune" has flopped and his tour is struggling and being met with boycotts, while Rihanna's CD has already begun a massive sales slide in a matter of a couple weeks of release, typical of over-hyped projects with no real substance or sales behind it.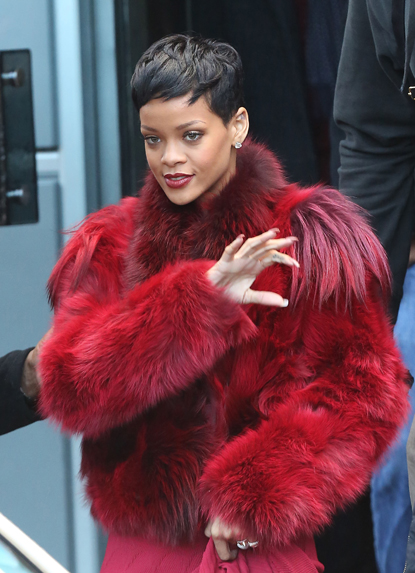 Rihanna before she found out what Brown did, going around looking like Chewbaca
For months the Judiciary Report stated it is ridiculous that Rihanna "tolerates" Brown's cheating behavior. Then this past weekend, it finally got through her skull as she began complaining about what one "tolerates." Really now.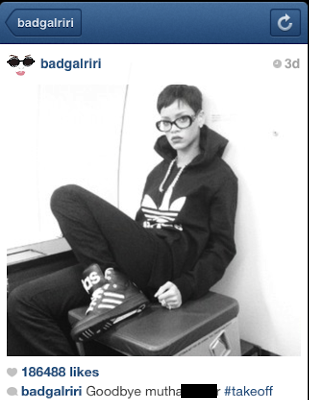 Rihanna after she found out Brown is cheating again
I still don't believe she has gotten the message, as when news posted online a few days ago of Tran joining Brown on his Carpe Diem tour, right after Rihanna departed it in Germany, she posted semi-naked photos of herself to try to show Brown what he is missing. But she got clowned again, as he took Tran with him to Dubai.
RELATED ARTICLES
New Photo Reveals Cheating Chris Brown Left The Club With Two Blondes Leading Him To Snatch $500 iPhone To Prevent The Photo Going Online
After Chris Brown Snatches iPhone From Woman He Made Cry She And Her Friends Speak To The Police (Video)
Chris Brown In Trouble With The Law Again For Stealing $500 iPhone In Miami
Boycott Rihanna And Kabbalah For Violating The Constitution And Copyright Act
Karrueche Tran Goes To Chris Brown Fashion Event With No Rihanna In Sight
Chris Brown Has Betrayed Rihanna In Trying To Have Sex With Her Friends And Enemies
Rihanna's Rip Off Movie Battleship Is Pronounced The Biggest Bomb Of 2012
Rihanna's Rip Off Movie Battleship Bombs Badly As Judiciary Report Boycott Is Successful
Rihanna And Madonna's Kabbalah Committed Copyright Infringement In Stealing The Film Battleship