Karrueche Tran Spotted Wearing One Of The Rings Chris Brown Gave Her
December 23. 2015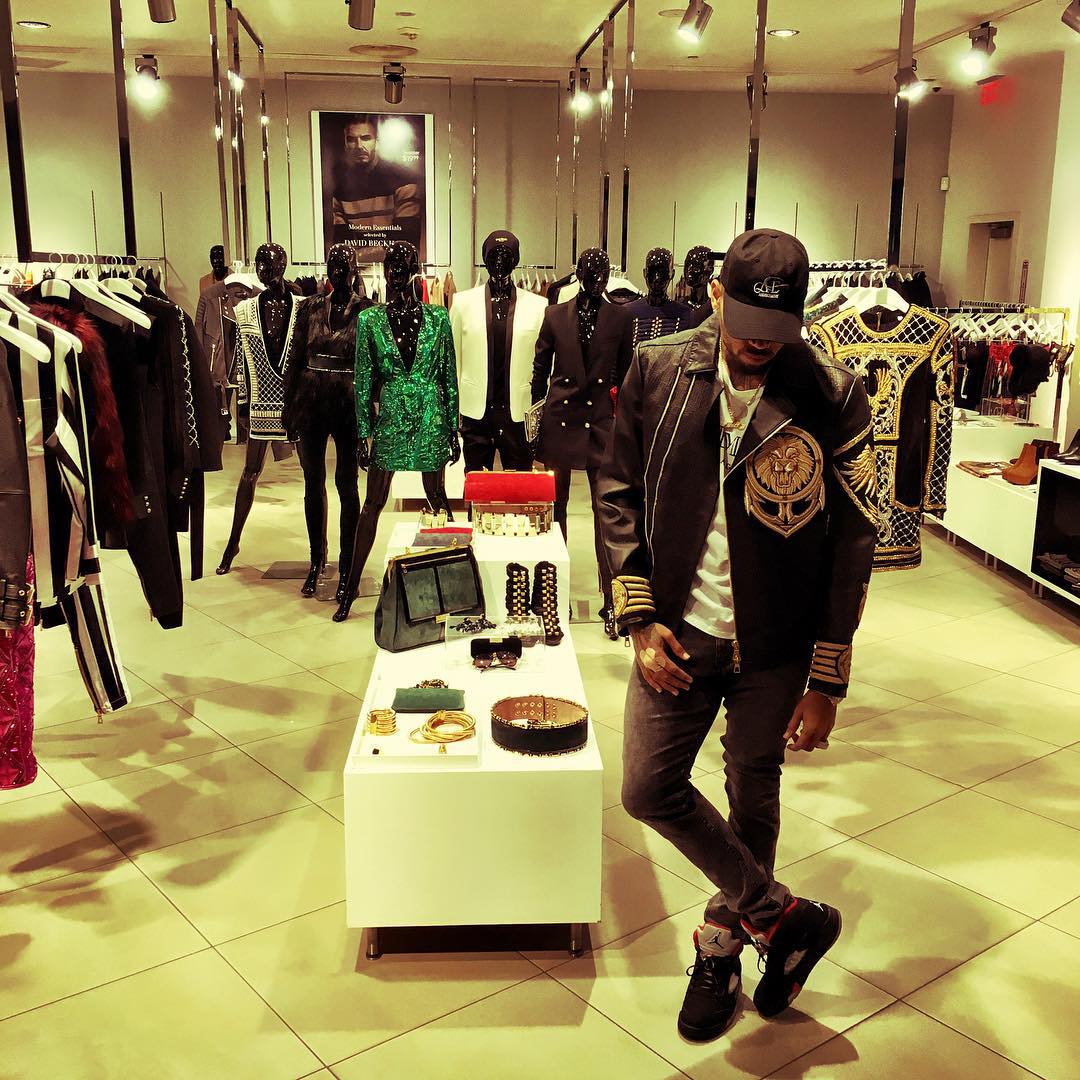 Chris Brown
Recently, R&B singer, Chris Brown, again made suicidal posts on the social networking website Instagram (Chris Brown Is Suicidal Again After Dealing With Career Problems And Hearing Ex-Girlfriend Karrueche Tran Is Dating A New Man). The post was more alarming than another he had made in the past of that nature (Chris Brown Makes Another Suicidal Statement On Instagram).
December 19, 2015 Karrueche Tran responding to Instagram post about wearing the ring again that Brown gave her: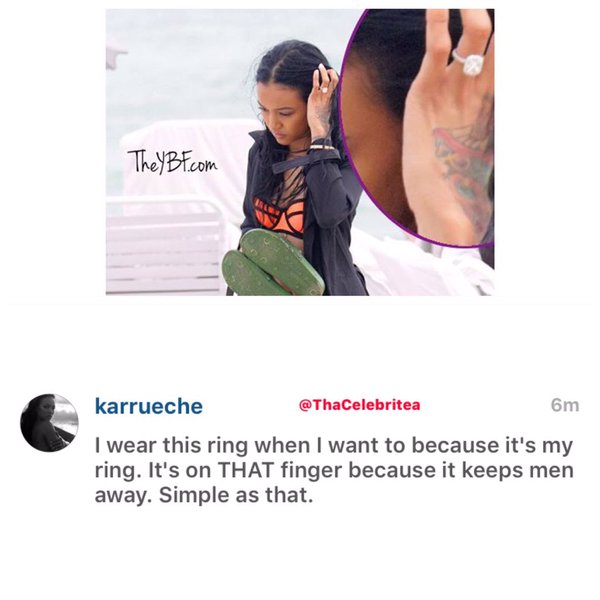 My tweet on Twitter days prior (December 17, 2015) requesting Tran talk to Brown after he made more suicidal posts on Instagram: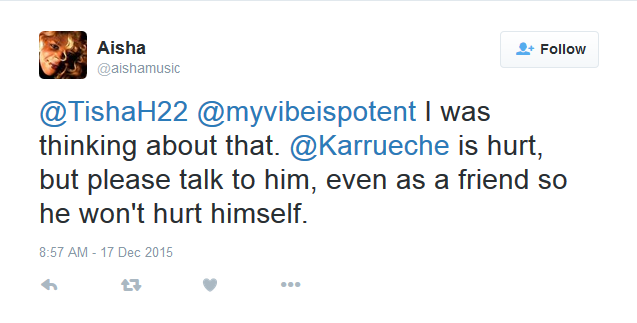 On December 17, 2015 I tweeted about Brown's suicidal posts and asked that his ex-girlfriend Karrueche Tran talk to him even as a friend. A few days later she was spotted wearing one of the rings he had given her prior to their break-up. At least he now knows she doesn't hate him. When Brown feels suicidal, he also needs to remember his young daughter, Royalty and that she needs her dad healthy and well in her life. As a general rule regarding everyone, nothing's worth taking your life over.
RELATED ARTICLES
The Medical Reason For Chris Brown's Angry Outbursts In The Wake Of The Karrueche Tran Stalking And Shouting Incident Where Police Were Called