Kevin Hart Denies Cheating On His Wife Eniko Parrish After Cheating On His First Wife With Her
July 24. 2017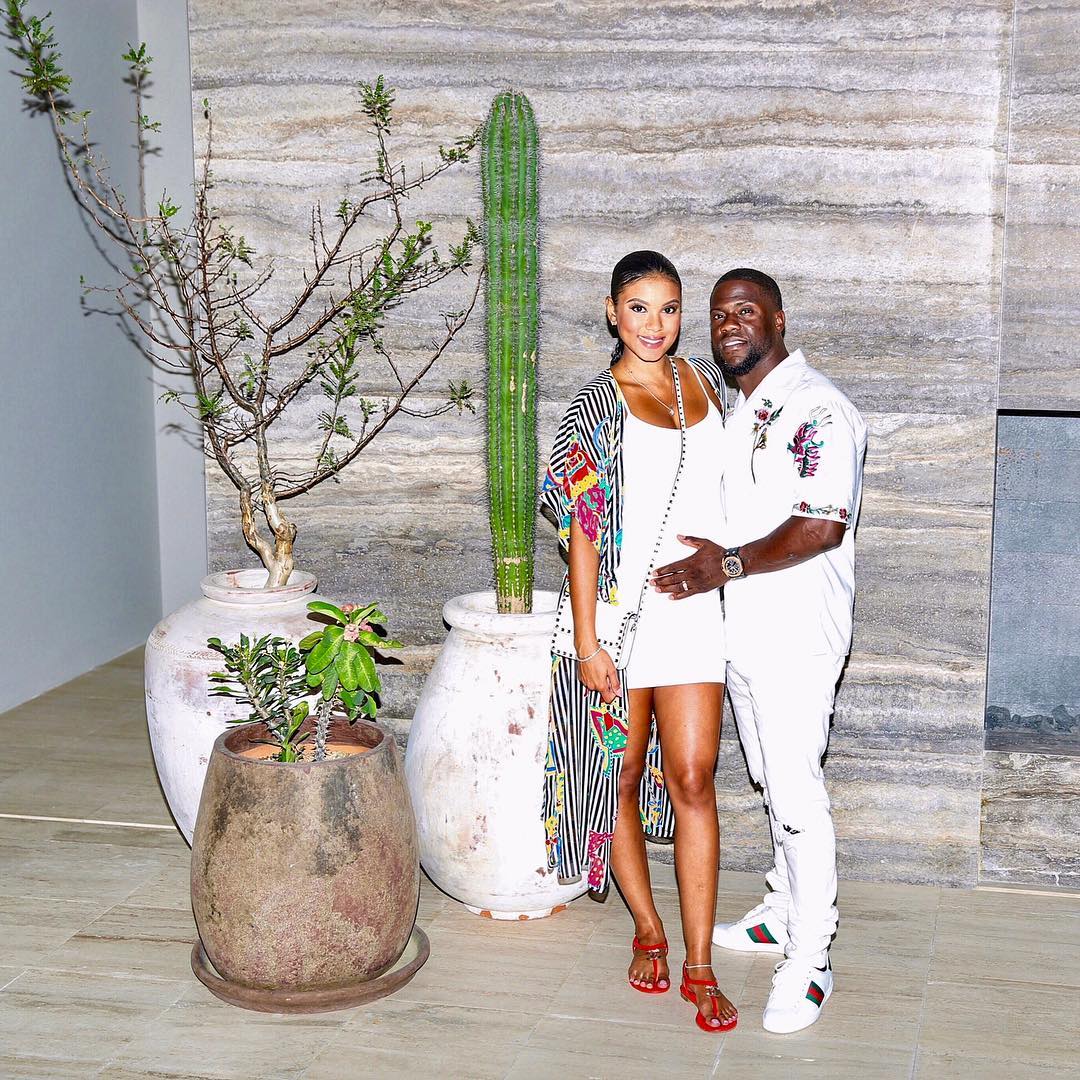 Eniko Parrish and Kevin Hart
Comedian and actor, Kevin Hart, is still on the hot seat after video and photos surfaced of him getting close to aspiring Miami singer, Monique "Momo" Gonzalez. While Gonzalez and her friends have been questionably using the damaging incident for publicity in trying to direct people to her social networking pages and Sound Cloud profile, with the hope of landing a major label record deal, Hart has been trying to do damage control regarding his already established career. Hart has a lot to lose.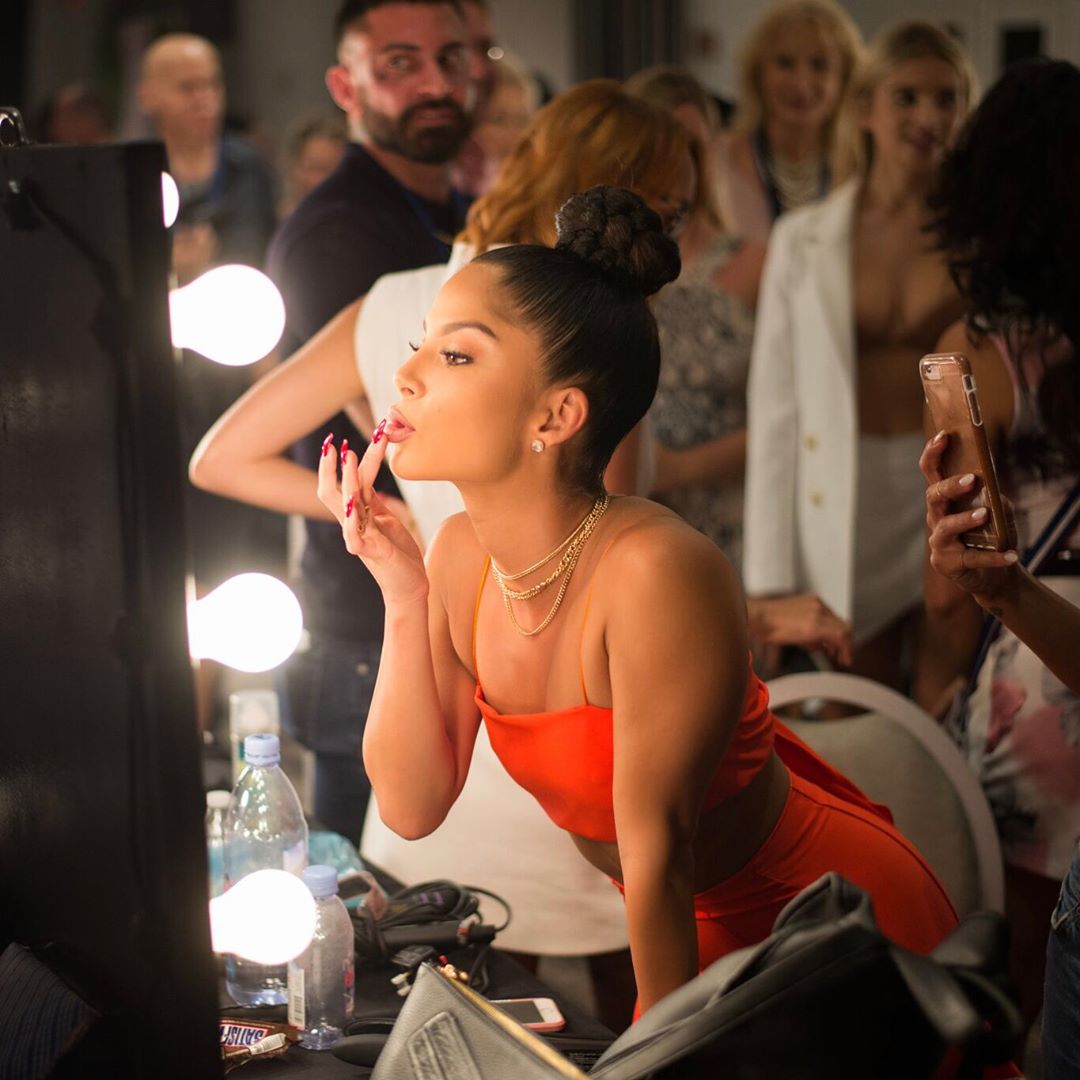 Monique Gonzalez looked like she was kissing Kevin Hart in his rented car
Hart did an interview with the television show "Entertainment Tonight" where he stated the cheating allegations are, "Absolutely not true. It's Miami, the clubs close at 6 AM, so I was actually going home early." However, Hart has to understand it looks a certain way that he was partying in a night club with a woman, contemplatively smirking as he took her into his car, then back to his hotel at 5:00AM in the morning, while celebrating his birthday away from wife, Eniko Parrish, who is 6-months pregnant and on the other side of America (Los Angeles).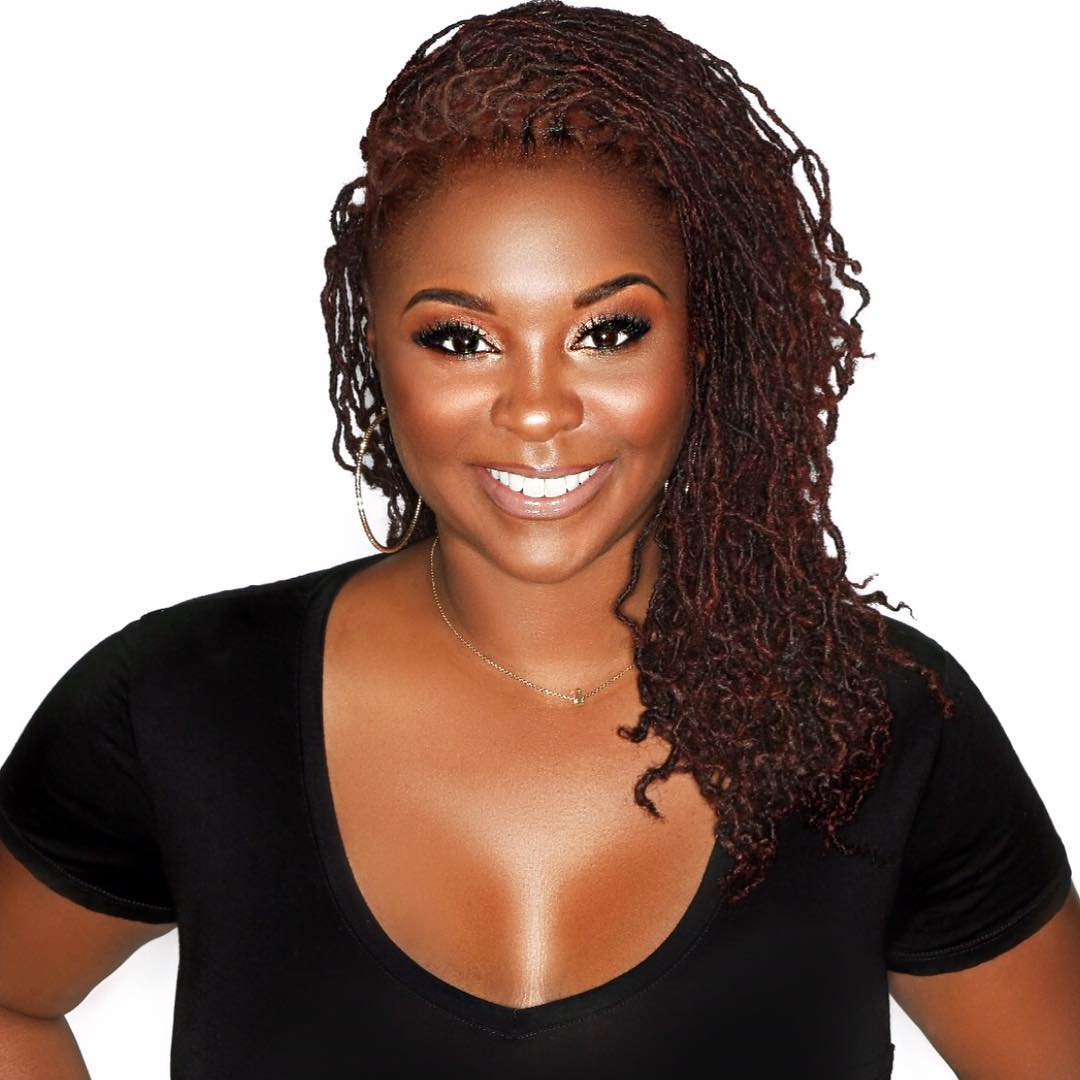 Torrei Hart
People are reluctant to take Hart's denials at face value, as he cheated on his first wife, Torrei Hart, with Eniko. People on social networking are calling it "you reap what you sow" and karma coming back for Kevin and Eniko, after what they did to Torrei. The public is not sympathizing with Kevin and Eniko, as many people have been in Torrei's situation, regarding an unfaithful partner.
RELATED ARTICLES
Kevin Hart Trolled On Social Networking As Video And Pictures Surface Of Him Cheating On His Pregnant Wife (Video)
Kevin Hart's Mistress Identified As Aspiring Singer Monique Gonzalez