Kevin Hart's Mistress Gives Vague Answer That Gives The Impression They Had Unprotected Sex Before Extortion Bid
September 28. 2017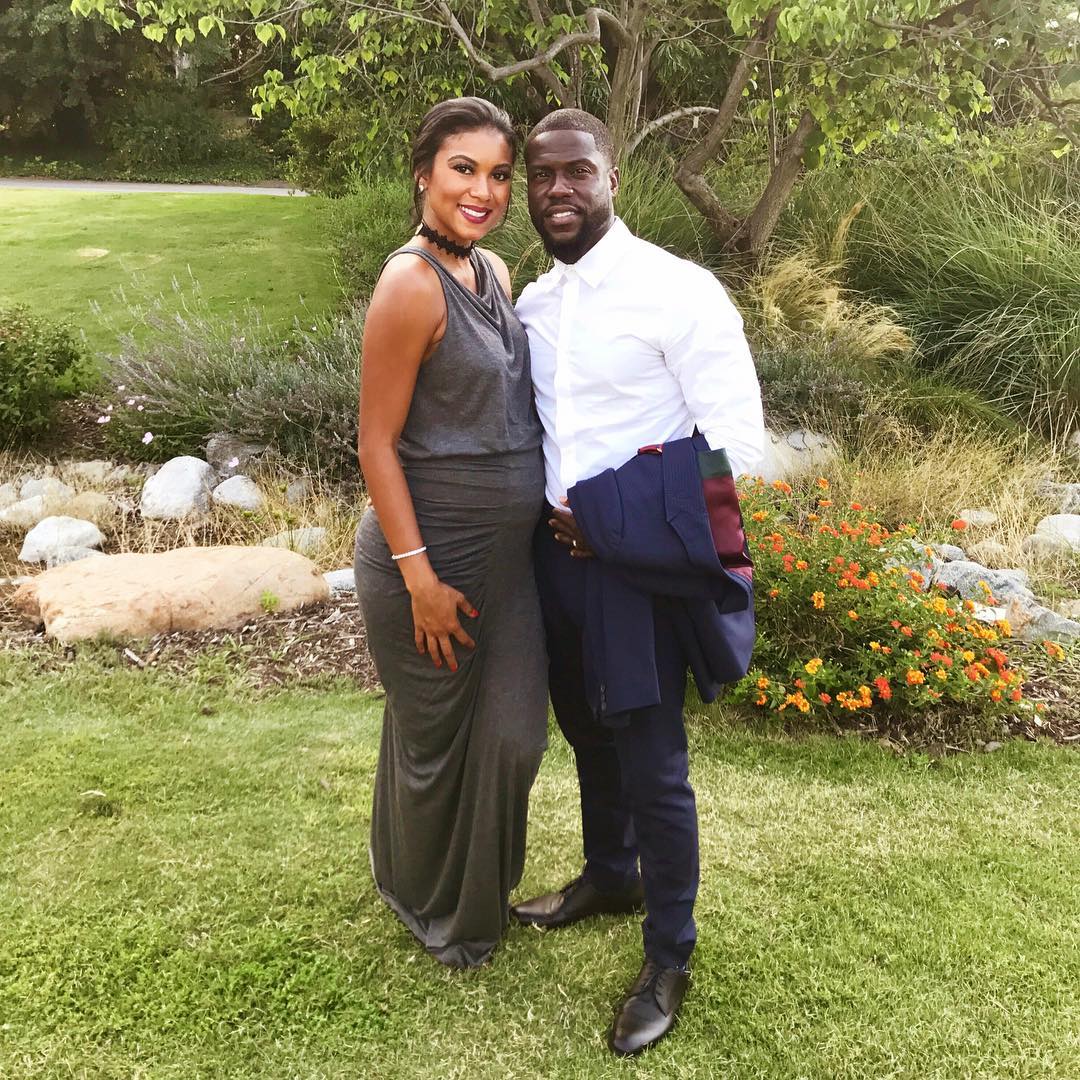 Eniko Parrish and Kevin Hart
Serial philanderer Kevin Hart is currently assisting authorities regarding a $10,000,000 extortion bid that was perpetrated against him. Hart was secretly filmed having sex with traveling stripper Montia Sabbag in his Las Vegas hotel suite, while his pregnant wife was at home in Los Angeles. The incident occurred on her birthday.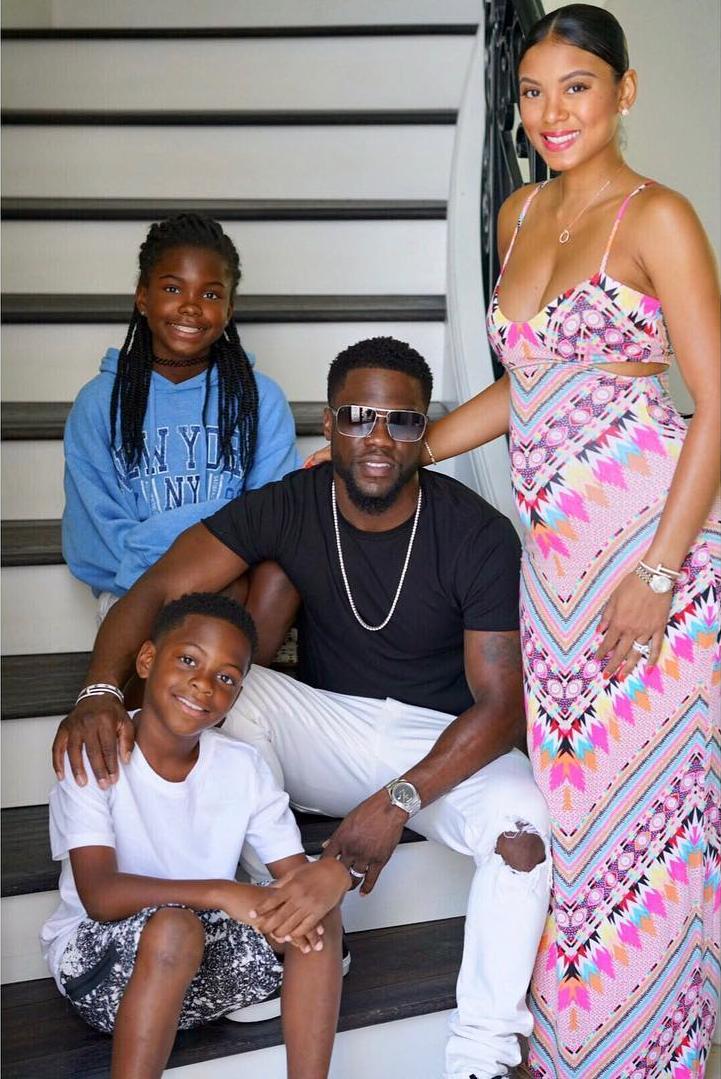 Kevin Hart, his two children from his first marriage, Heaven and Hendrix, and Eniko (right). Hart cheated on his first wife Torrei with Eniko.
Hart was contacted with a $10,000,000 demand over the illegally recorded mobile footage. Rather than pay a dime, Hart went to the police and filed a criminal complaint. Authorities have uncovered evidence in the case. Sabbag has denied all wrongdoing, but many believe she has something to do with it.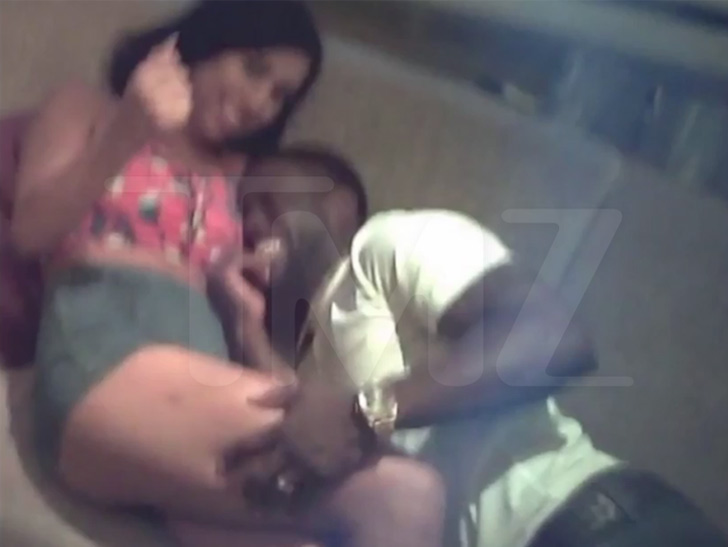 A still from the Kevin Hart and Montia Sabbag sex tape
This week Sabbag was asked if she and Hart had unprotected sex. Sabbag vaguely replied, "I am not going to answer that question." It gives the impression they did engage in unprotected sex, which can lead to HIV and AIDS. No wife wants to know her husband had unprotected sex and with a stripper, as many engage in prostitution, sleeping with many people. To hear such a thing while pregnant, would lead to fears for her unborn baby's health.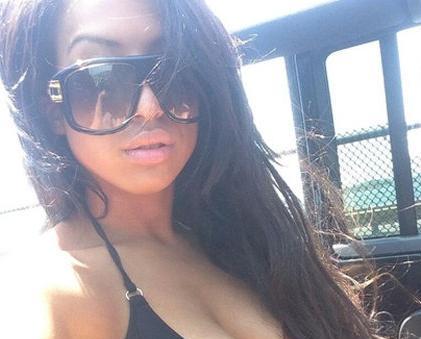 Montia Sabbag
Hart is trying to keep his marriage together, as his unfaithful conduct has hurt his wife, embarrassed his family, damaged his business brand and created a legal loophole where any prenup Parrish signed could be contested in court. Should she choose to take Hart to divorce court, it could land Parrish a bigger chunk of his fortune from big book sales and film revenues, which have been earning significant revenues since the time of their union a year ago.
STORY SOURCE
EXCLUSIVE: Did Kevin Hart and Montia Sabbag have unprotected sex? Woman at the center of scandal REFUSES to say whether or not the actor used condoms during their Las Vegas trysts
Published: 11:53 EDT, 27 September 2017 | Updated: 14:13 EDT, 27 September 2017 - The woman at the center of the Kevin Hart sex tape scandal has refused to say whether or not the pair had unprotected sex, DailyMail.com can reveal. Montia Sabbag, 26, told DailyMailTV Monday that she slept with the married Hollywood star three times during a three day blow-out in Las Vegas in August.
But when asked whether the sex was protected, she responded: 'I am not going to answer that question.' Her curt response will likely infuriate Hart's pregnant wife Eniko Parrish. In a sensational interview which aired on DailyMailTV on Monday, Sabbag revealed all about her romance with Hart, 38, and the ensuing sextortion plot, which saw the cheating star publicly apologize to Eniko and his two children for a 'bad error in judgment.'
RELATED ARTICLES
Kevin Hart's Wife Eniko Parrish Slips Up And Unmasks Herself As His Former Mistress Who Destroyed His Marriage To Torrei Hart (Video)
Kevin Hart The Subject Of A $10,000,000 Extortion Attempt Over Graphic Sex Tape Made While Cheating On His Pregnant Wife (Video)
Kevin Hart Trolled On Social Networking As Video And Pictures Surface Of Him Cheating On His Pregnant Wife (Video)
Kevin Hart Denies Cheating On His Wife Eniko Parrish After Cheating On His First Wife With Her
Kevin Hart Says He Will Be A Better Man After Cheating On Pregnant Wife With Stripper
Kevin Hart Cheating And $10,000,000 Extortion Scandal Is Ruining His Brand (Video)
Kevin Hart's Mistress Identified As Aspiring Singer Monique Gonzalez