Kevin Hart Trolled On Social Networking As Video And Pictures Surface Of Him Cheating On His Pregnant Wife (Video)
July 20. 2017
This has not been Kevin Hart's week. Social networking has been trolling and alternatively slamming 38-year-old Hart no end over allegations he cheated on his wife of 11-months, Eniko Parrish, 32, who is 6-months pregnant with his baby. A video and photos were released by an individual who stalked the actor in Miami, Florida on July 3, 2017 and sold the footage to Radar Online.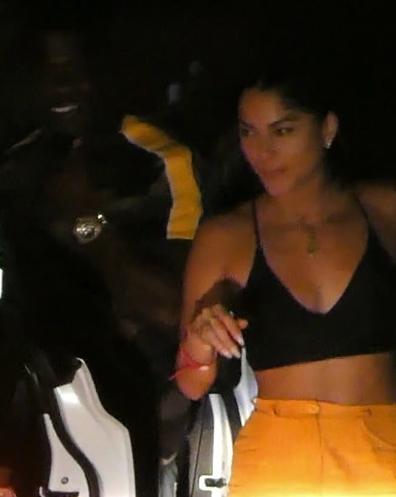 Kevin Hart leaves club in Miami with unnamed woman
The secretly taken footage revealed Hart and a woman inside a vehicle at 5:00AM, with claims they kissed after partying at a night club. The individual who took the video and photos stated Hart and the unnamed woman went to a Miami hotel. It painted the unflattering picture that Hart was cheating on his wife and with a woman he'd just met at a night club.
Previously, Hart cheated on his first wife, Torrei, 39, with Eniko, which led to divorce in 2011. Torrei stated of Eniko, "It does hurt that my kids have to be around a woman who broke up a marriage. I was with Kevin when he was selling sneakers for five dollars an hour. I was at every show. I was at his first show where he ever did standup. I was his muse. I was there from the beginning." Sadly, Hart expressed no remorse over his cheating stating he would not take it back. Now he's cheating again in his second marriage.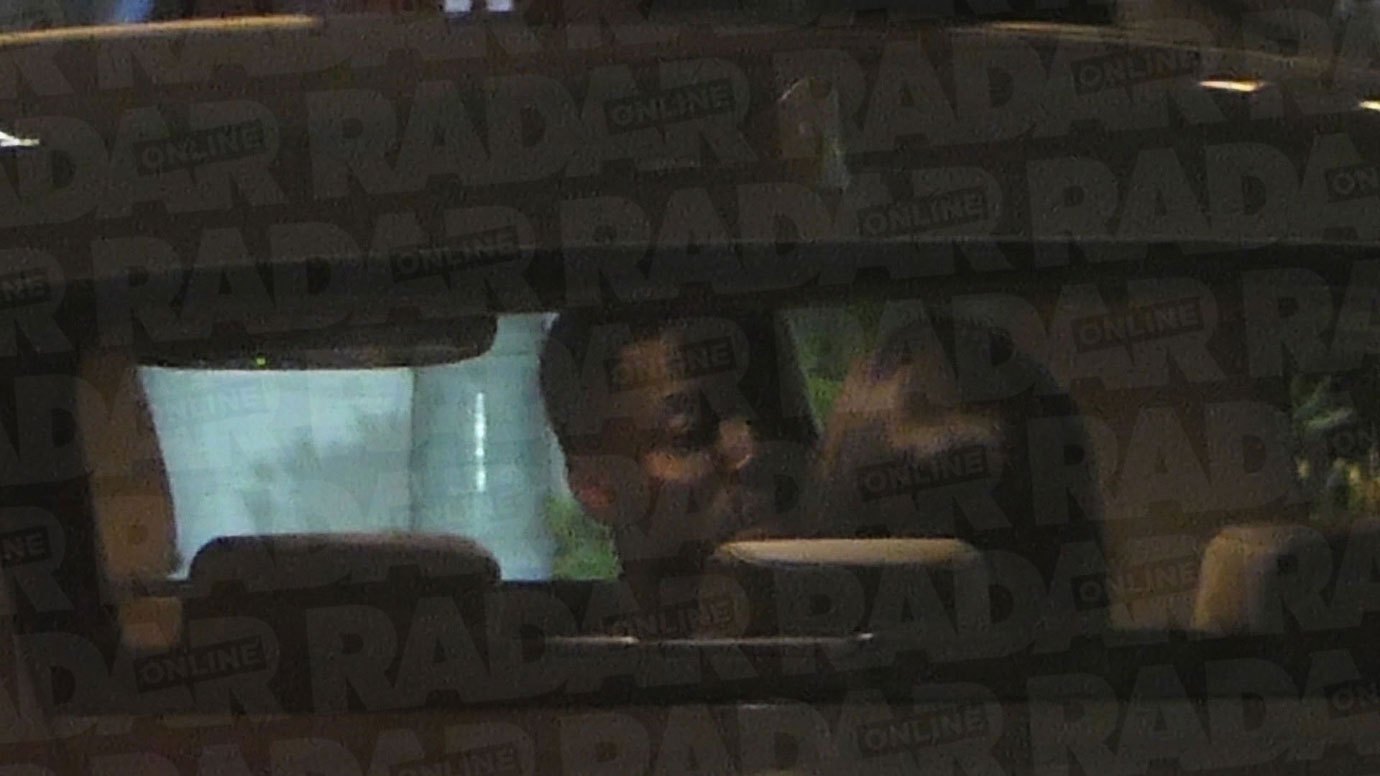 Kevin Hart and unnamed woman from night club in car before headed to the hotel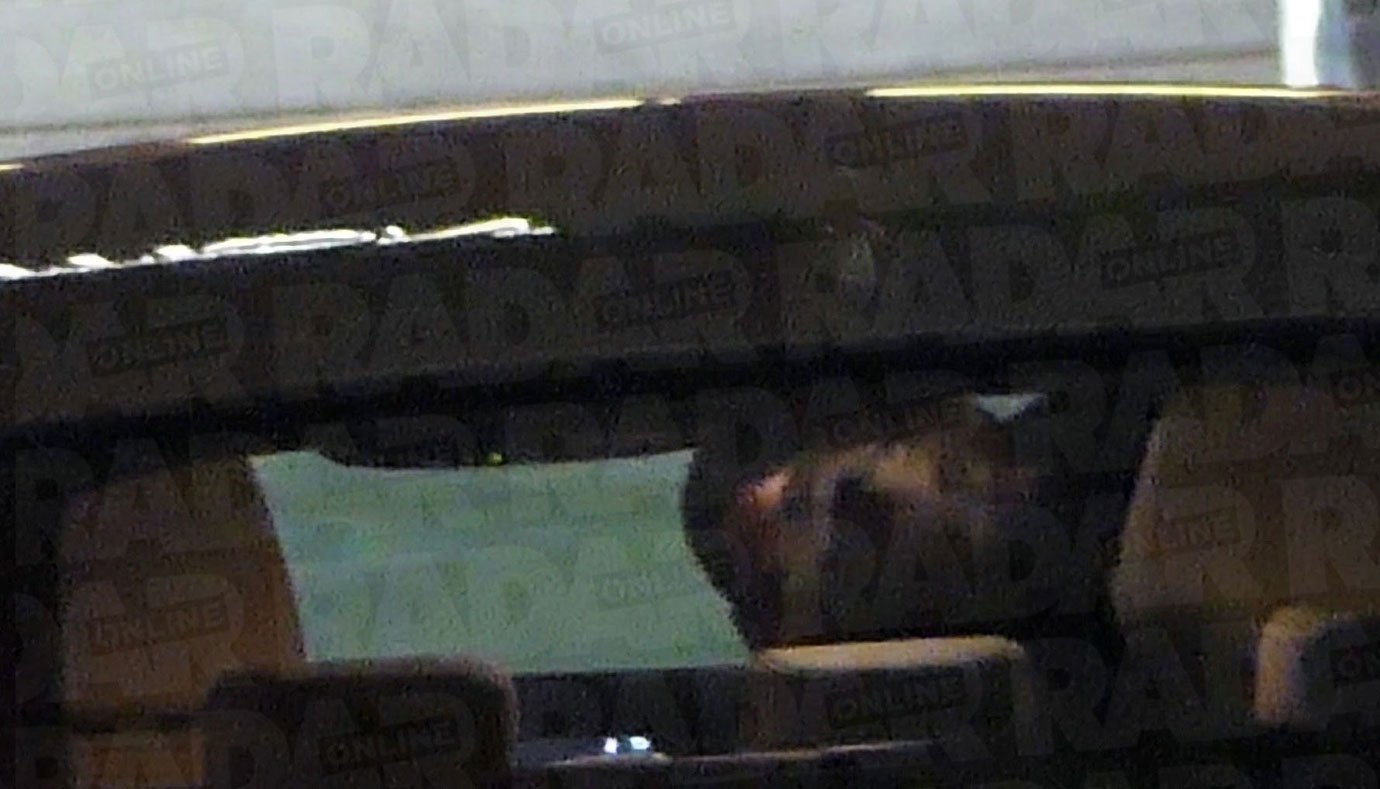 Kevin Hart kissing woman in the car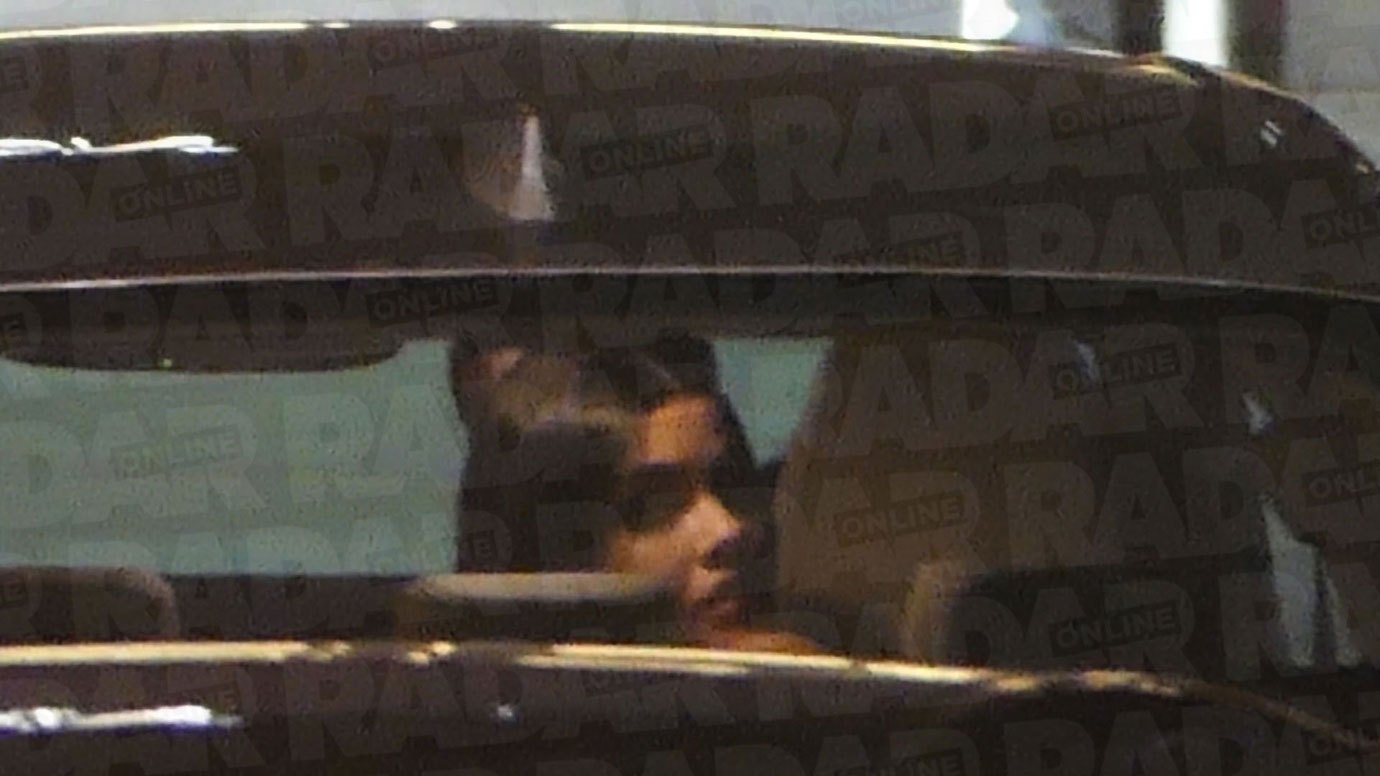 Woman in the car with Kevin Hart looks behind her
It is terrible and unjust in many people's eyes when a woman is there for a man and helps him make it in life, only for someone else to unethically reap the rewards of that hard work. It's an injustice the universe never tolerates for long. God does not like betrayal, infidelity or ingratitude. It always comes back to people when they are ungrateful to others and betray those who helped them along the way.
Eniko should not be reaping the rewards of what Torrei did and there is a price to pay for that in life. It doesn't matter who we are or who we think we are, when we do others wrong in life, God will address it. God never intended for Kevin and Eniko to be together because, "What God has put together let no man pull apart."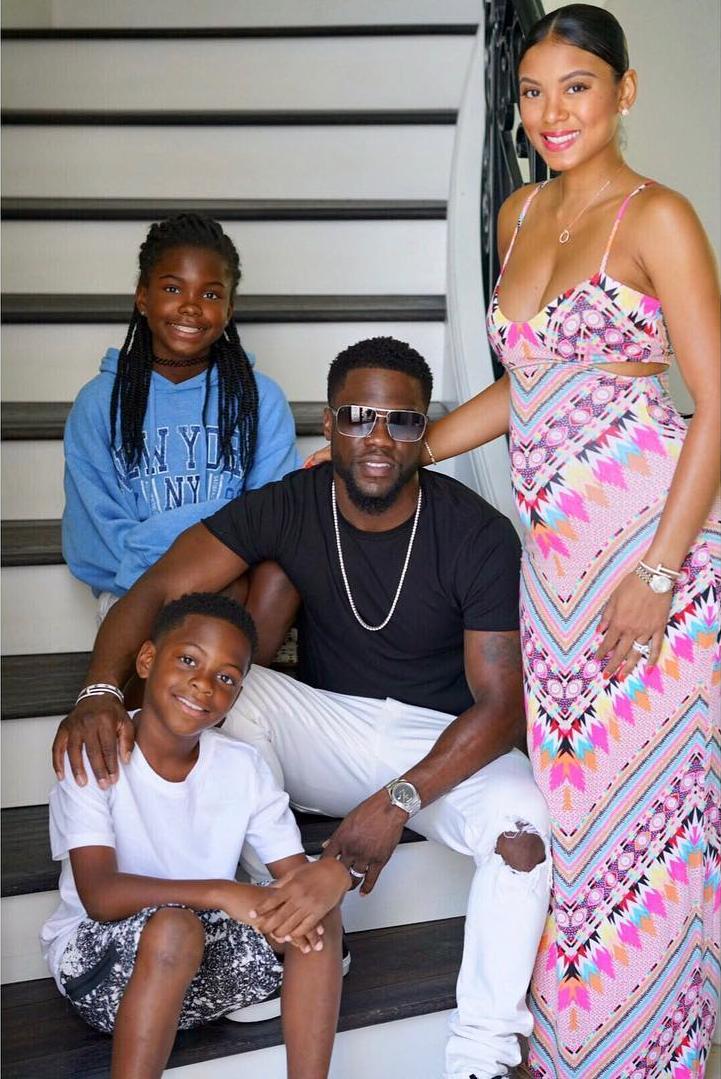 Kevin Hart, his two children from his first marriage, Heaven and Hendrix, and Eniko (right)
Kevin and Torrei were married. Eniko never should have entered the picture. That goes for all men and women who cheat with married people. You're not supposed to be in the equation. Back away. Leave people's marriages alone. You're just bringing avoidable suffering on yourselves.
Many people online are stating on social networking that Eniko is now on the receiving end of what she put Torrei through in cheating with her husband, which broke up their family. Torrei and Kevin have two young children, who have been negatively impacted by what occurred due to Eniko breaking up their family.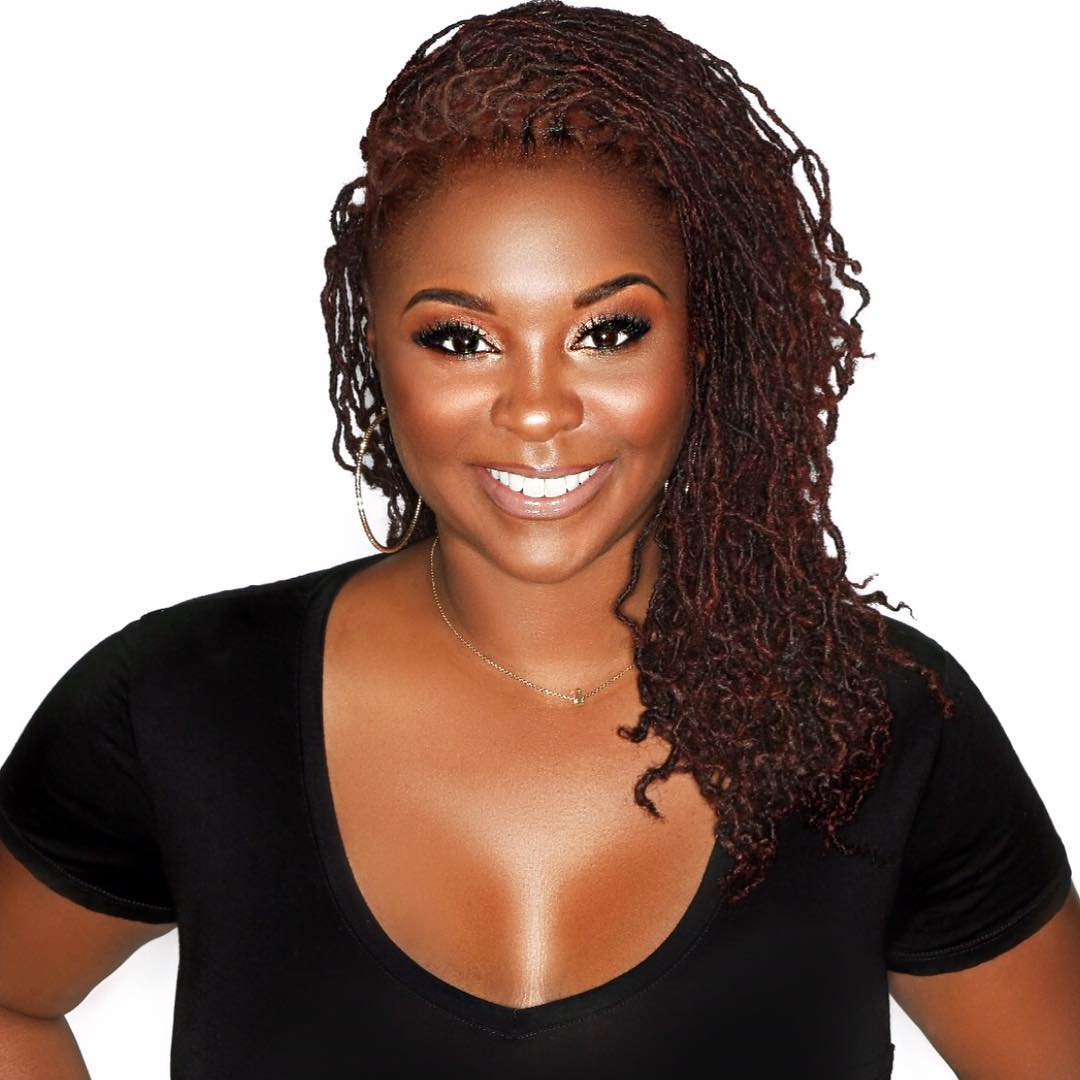 Torrei Hart
Fame and or wealth does that to some people. Disgraceful people start telling them they should be with a certain kind of woman that looks a specific type of way. They make it seem like it is expected of them to toss aside their more humble looking woman for a sex kitten looking chick. When the only thing that is expected of you is that you be yourself and loyal to the people in your life.
I've gone over this topic in several past articles, as recently as last week (Jeremy Meeks Was Not Faithful To His Wife And His Mistress Heiress Chloe Green Is Unwise Think He Won't Cheat On Her As Well As He Is Already Eyeing Up Other Women). If a person cheats with you they will cheat on you.
RELATED ARTICLES
Jeremy Meeks Was Not Faithful To His Wife And His Mistress Heiress Chloe Green Is Unwise Think He Won't Cheat On Her As Well As He Is Already Eyeing Up Other Women
Famous Men Need To Stop Listening To Fake Friends Regarding The Type Of Woman They Should Date And Marry
Deontay Wilder Arrested For Drug Possession In An Event That Is Indicative Of His New Image And Life
TI Is Upset With The Public For Slamming Him Over Cheating On His Long Suffering Wife Tiny