Kevin Hart's Wife Eniko Parrish Slips Up And Unmasks Herself As His Former Mistress Who Destroyed His Marriage To Torrei Hart (Video)
August 22. 2017
Eniko Parrish, the new wife of comedian and actor, Kevin Hart, has been frequently slammed on social networking for breaking up his marriage to Torrei Hart. Eniko repeatedly denied her unethical conduct in sleeping with Torrei's then husband resulted in the former couple landing in divorce court. Eniko stated she began dating Kevin after his marriage was over.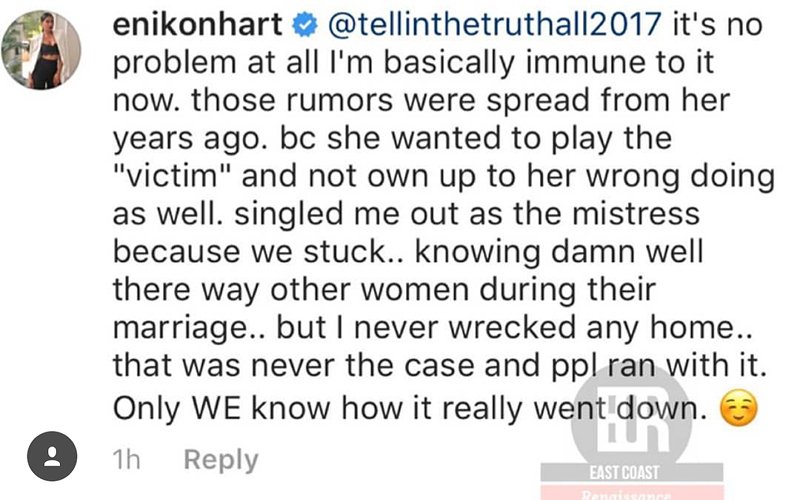 Eniko's post on Istagram lying about being Hart's former mistress
This week an angry Eniko slipped up on the social networking website Instagram and stated she and Kevin have been together for 8-years and are still together, regardless of the things people say. The only problem is Kevin was still very much married to Torrei 8-years ago. Kevin and Torrei separated 6-years ago. Talk about telling on yourself. This is a case of when your side chick can't add or subtract. Eniko doesn't know math.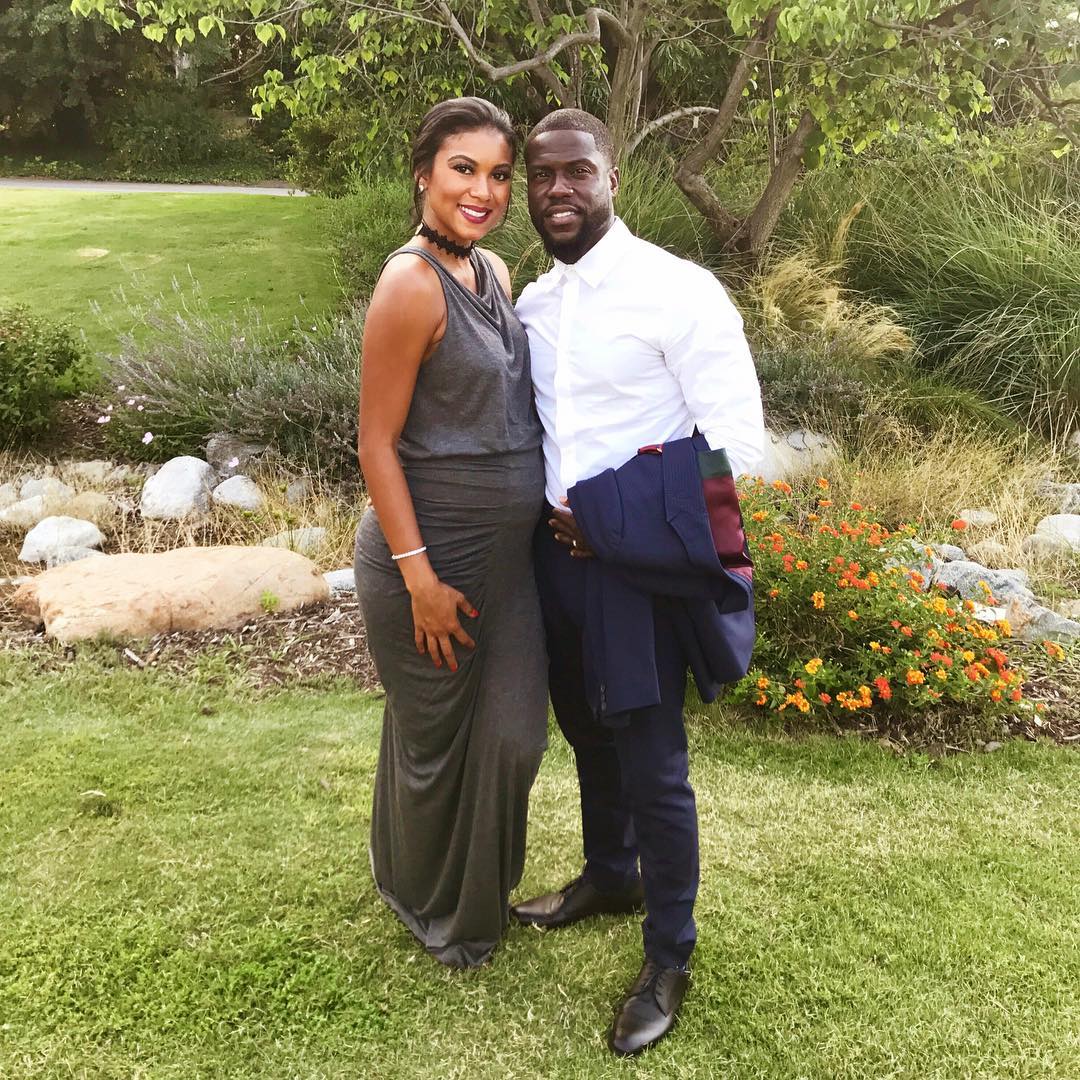 Kevin Hart and new wife Eniko Parrish
Kevin and Eniko's marriage already hit trouble and not even 1-year into matrimony. Kevin was caught in Miami cheating on Eniko with an aspiring singer. Eniko, who is pregnant, was devastated at the scandal. However, it is the same thing she did to Torrei. Eniko broke up a marriage and one with two kids.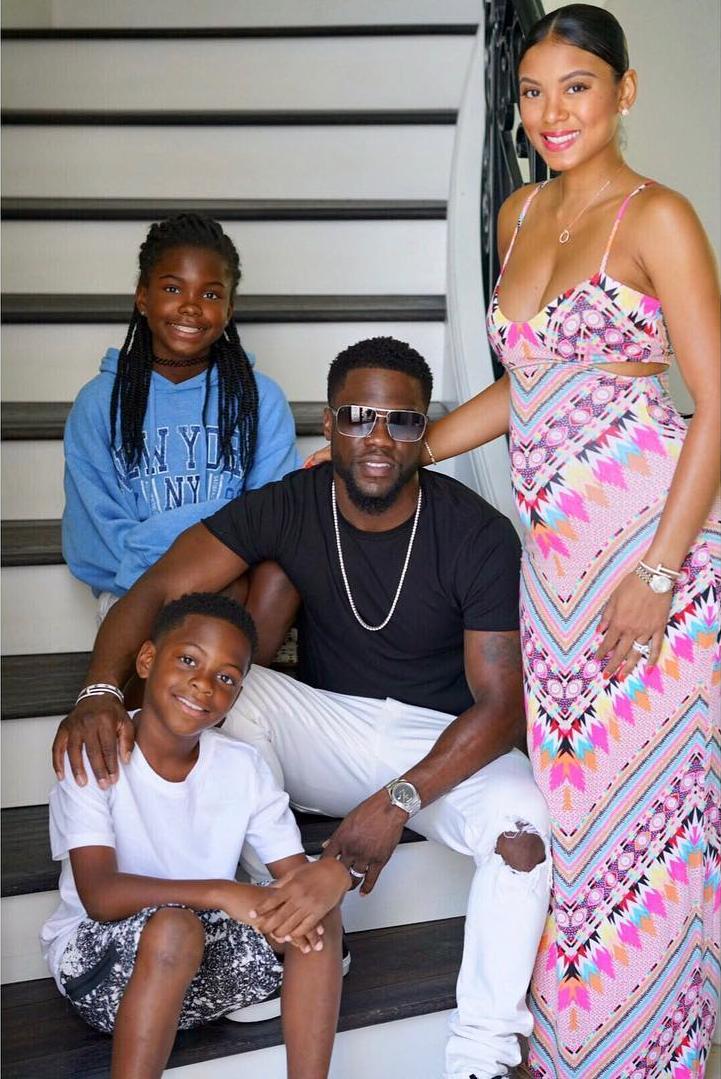 Kevin Hart, his two children from his first marriage, Heaven and Hendrix, pictured with Eniko (right)
That's not cool. She can spin it anyway she'd like, she was not supposed to be in the picture. That was not God's plan for their lives. Eniko's conduct has caused lasting damage to Torrei and her kids with Kevin. Now they are trying to play happy families who are co-parenting in a broken situation that is making them and their children miserable.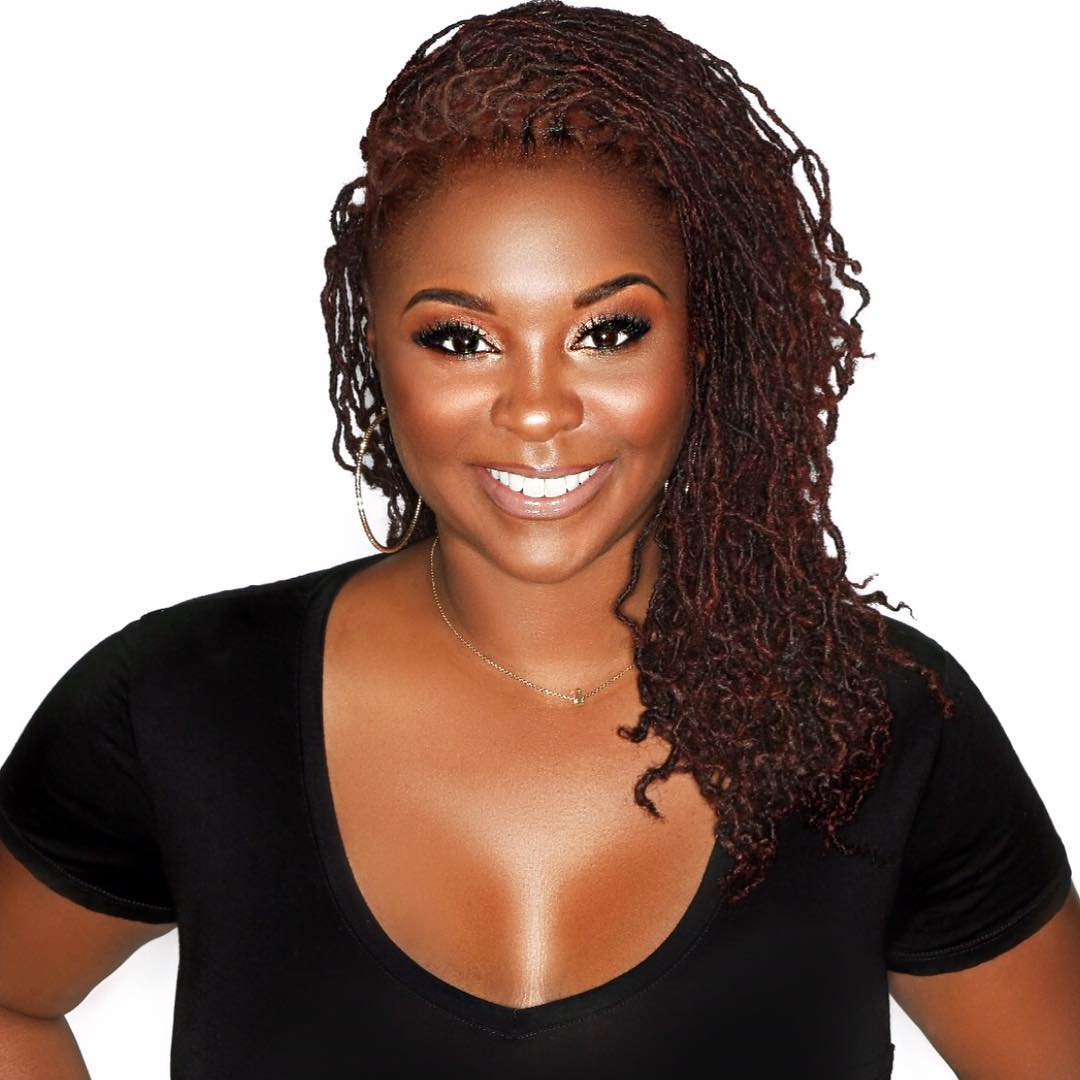 Torrei Hart
This is standard behavior in Hollywood. When men make it to a certain level of fame and wealth, women who would not have given them the time of day before, are all over them like white on rice and it breaks up their marriages or relationships, under the auspices of being with a woman who has the right image to date or marry a star.
RELATED ARTICLES
Kevin Hart Trolled On Social Networking As Video And Pictures Surface Of Him Cheating On His Pregnant Wife (Video)
Famous Men Need To Stop Listening To Fake Friends Regarding The Type Of Woman They Should Date And Marry
Kevin Hart Denies Cheating On His Wife Eniko Parrish After Cheating On His First Wife With Her
Kevin Hart's Mistress Identified As Aspiring Singer Monique Gonzalez