Kevin Spacey Groped The Penis Of A Member Of The Norwegian Royal Family And Sexually Assaulted 20 Men At The Old Vic Theatre In London
December 7. 2017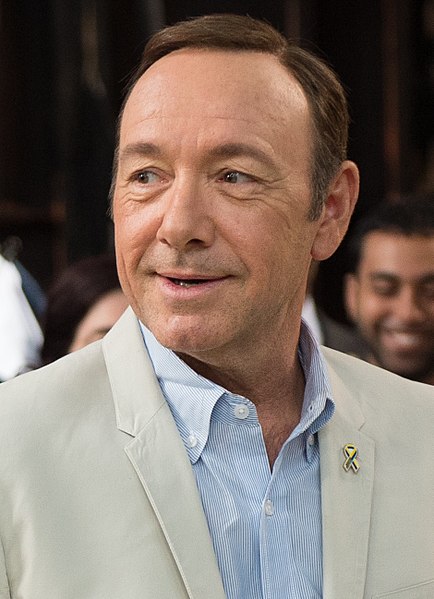 Kevin Spacey
In November, disgraced actor Kevin Spacey, 58, was fired from the show "House Of Cards" after it emerged he engaged in sexual conduct with a 14-year-old minor years ago. The man came forward and spoke of how Spacey groped him when he was an underage boy and the actor was 26-years-old.
Shortly after, it was revealed Spacey groped and sexually harassed more than 20 men at the Old Vic Theatre while working in London, England. Spacey served as artistic director of the Old Vic Theatre from 2004-2015. While working there, Spacey abused his job post by engaging in sexual misconduct against unwilling men.
One man detailed how Spacey shoved his hand down his pants and groped him without permission, which constitutes sexual assault. The Telegraph newspaper revealed Spacey mostly sexually harassed and groped Old Vic staff in what was described as "routinely preying" on young men. Old Vic management instructed the victims to file police reports.
This week, Ari Behn, 46, who was a member of the Norwegian royal family, via marriage to Princess Martha Louise of Norway, stated Spacey touched his testicles underneath a table and without permission at the 2007 Nobel Peace Prize concert. Behn rebuffed Spacey's advances.
STORY SOURCE
Kevin Spacey 'groped Norwegian royal under a table as he asked him for a cigarette during Nobel Peace Prize party', his alleged victim claims
Published: 04:10 EST, 7 December 2017 | Updated: 07:55 EST, 7 December 2017 - A former member of the Norwegian royal family claims Kevin Spacey groped his genitals during a Nobel Peace Prize party ten years ago. Ari Behn, who divorced Princess Märtha Louise of Norway last year, revealed in an interview that he had been propositioned by the Hollywood actor.
Spacey had been hosting the annual Nobel Peace Prize concert in Oslo alongside Uma Thurman, and had sat down for a chat with the then-royal.'We had a nice conversation, he was sat next to me,' Behn, 46, told Norwegian radio station P4. 'After five minutes, he says "Hey, let's go out and have a cigarette", and then he touched me right on the balls under the table.' Behn, a non-smoker, says he was so surprised he just said; 'eh, maybe later?'...
RELATED ARTICLES
Hollywood Executives Like Harvey Weinstein Who Cross The Line Into Sexual Harassment And Rape In The Workplace Inflict A World Of Harm On Their Victims
Complaints Intensify Regarding Pedophilia Claims Against Hollywood Director Bryan Singer Who Has A Penchant For Teenage Male Twins
Kevin Spacey Slammed All Over Social Networking For Sexually Assaulting A Underage Male Child Actor Then Coming Out As Gay
Actors Corey Feldman And Dominick Brascia State Charlie Sheen Raped Corey Haim When He Was 13-Years-Old
Pedophile Bryan Singer Off The Queen 'Bohemian Rhapsody' Biopic