Kevin Spacey Slammed All Over Social Networking For Sexually Assaulting A Underage Male Child Actor Then Coming Out As Gay
October 30. 2017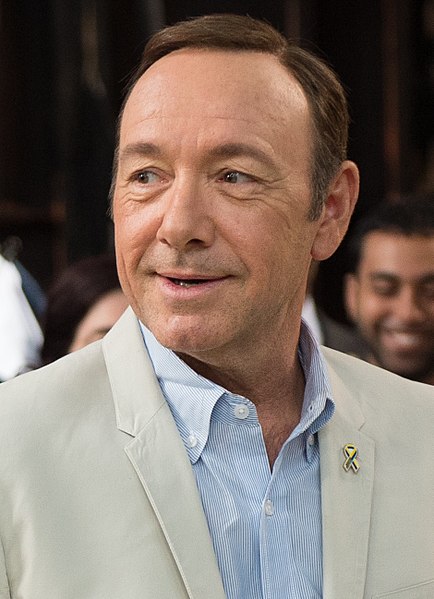 Kevin Spacey
For years the Judiciary Report has written of the problems in Hollywood regarding pedophilia and separately the casting couch. Hollywood mogul Harvey Weinstein being battered by scandal regarding sexually assaulting and raping women, has brought the casting couch problem to the forefront of the public's consciousness. However, it also empowered male victims to come forward regarding being molested as kids by high profile figures and executives in Hollywood.
Actor Kevin Spacey was outed yesterday for sexually assaulting a then 14-year-old child actor, Anthony Rapp. The incident occurred when Spacey was 26. Spacey picked up 14-year-old rap, put him on the bed, got on top of him and sexually propositioned him. That's sexual assault and sexual harassment.
Rapp, now 46-years-old, stated "I wanted to shine a light." Spacey, who is now 58-years-old blamed it on allegedly being drunk and stated he does not remember. Spacy stated, "I honestly do not remember the encounter, it would have been over 30-years ago. But if I did behave then as he describes, I owe him the sincerest apology for what would have been deeply inappropriate drunken behavior, and I'm sorry for the feelings he describes having carried with him all these years...I choose now to live as a gay man."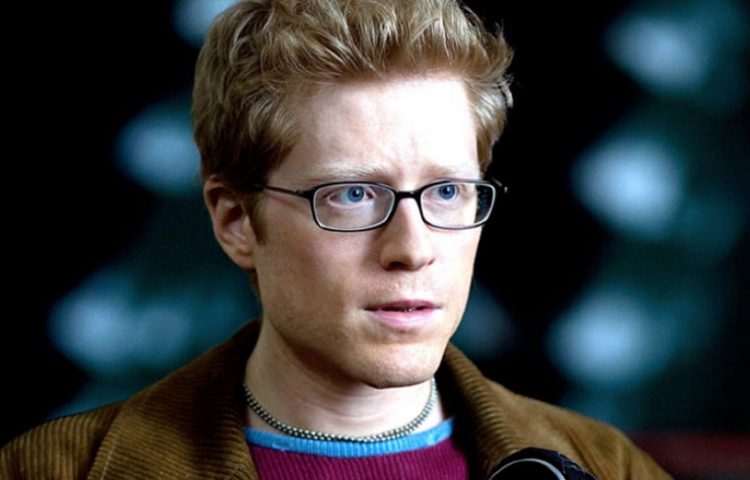 Anthony Rapp
Social networking slammed Spacey stating he came out as gay as a "get out of jail free card" and "deflection" from the crime he committed. Gays in Hollywood were enraged as Spacey equated pedophila with homosexuality in his statement. The pedophilia scandal has resulted in Netflix canceling Spacey's show "House of Cards."
Spacey is not the only one who has equated homosexuality with pedophilia. There are high profile people perpetuating the view pedophilia is a standard part of the homosexual lifestyle. Milo Yiannopoulos is a blogger who was kicked off Twitter for repeated acts of racist hate speech and harassment. A video was unearthed of 33-year-old Yiannopoulos equating homosexuality with pedophilia, labeling it a rite of passage among gays. Yiannopoulos stated when he was 14-years-old, he had sexual encounters with grown gay men in their 30s. Yiannopoulos stated it is common in the gay community.
Yiannopoulos also agreed with another gay man in the video who stated there are 13-year-olds who can give consent to adult gay men to have sex with them, falsely claiming it was "perfectly consensual." However, said behavior is highly illegal and immoral. Yiannopoulos' video interview is very disturbing.
In a second video Yiannopoulos slammed victims of pedophilia as "selfish brats" ad stated it "really is not that big of a deal." It is a big deal. It is illegal and very wrong.
STORY SOURCE
Actor Anthony Rapp: Kevin Spacey Made A Sexual Advance Toward Me When I Was 14
The Star Trek: Discovery actor says women speaking out about sexual misconduct in the entertainment industry has compelled him to come forward about the Oscar winner.
Originally posted on October 29, 2017, at 9:32 p.m. - Last June, Anthony Rapp settled in at the home of his good friend and fellow actor Camryn Manheim to watch the Tony Awards. The New York natives were both in Toronto working, and Manheim had invited Rapp and his boyfriend over to partake in the beloved theater geek ritual. But for the first time, Rapp — a working actor since he was 9 years old, and most famously part of the original cast of the musical Rent — felt something he'd never experienced before with the Tonys: dread. And that's because the host that night was Kevin Spacey...
RELATED ARTICLE
Hollywood Executives Like Harvey Weinstein Who Cross The Line Into Sexual Harassment And Rape In The Workplace Inflict A World Of Harm On Their Victims