Kristinia DeBarge Sleeping With Married Producer Adonis Stropshire On 'Growing Up Hip Hop' In A Problem Plaguing The Industry With Other Singers
August 9. 2017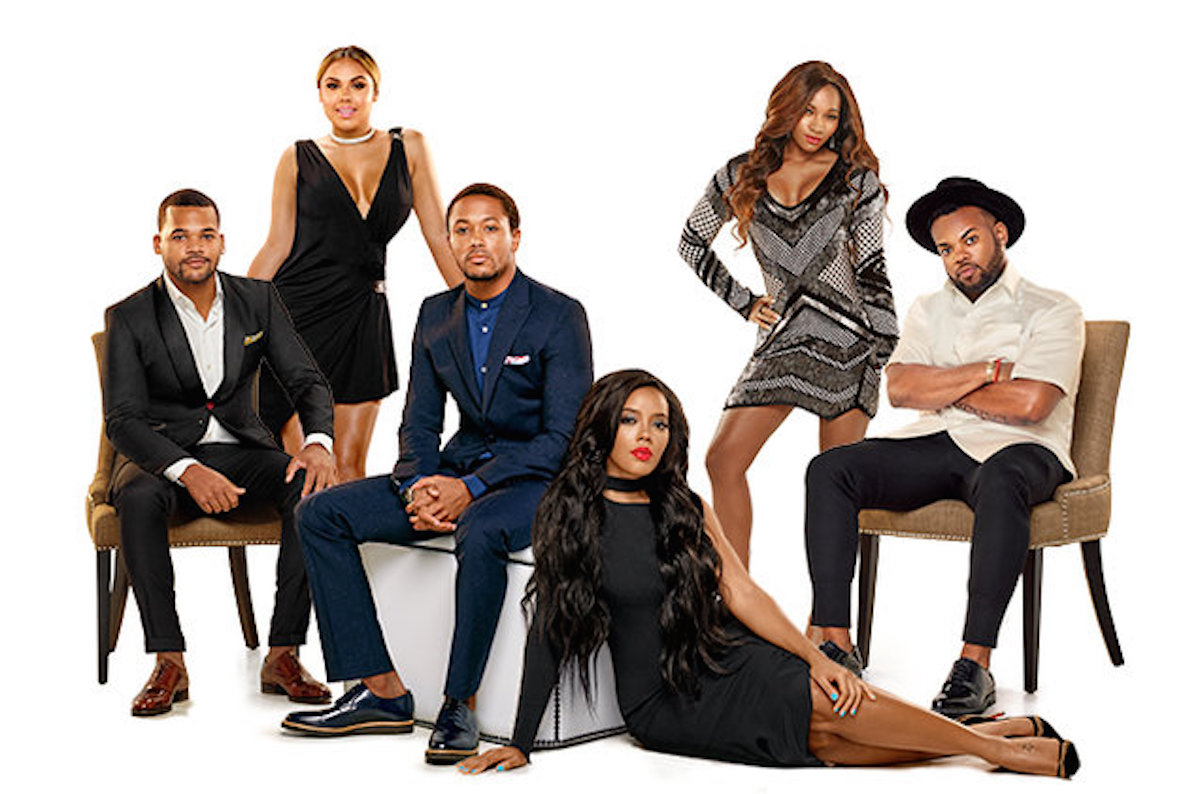 "Growing Up Hip Hop"
Sandy Denton, better known as "Pepa" from the legendary rap group Salt N' Pepa, recently spoke about the casting couch, in her role on the reality show "Growing Up Hip Hop." Pepa stated in reference to the casting couch "I didn't have to do it" and to those who have and are having sex with people in Hollywood for career favors and advancement "rumors can escalate and almost interfere with your craft, your gift."
Pepa's comments occurred on the show while speaking to friends about aspiring singer, Kristinia DeBarge, who is the daughter of James DeBage, from the famous 1980s singing group. Kristinia has been having sex with her married producer Adonis Shropshire. It is not good for her mentally or spiritually nor is it a good career move. She is a pretty girl and she can sing. She should stop allowing herself to be used and her reputation damaged.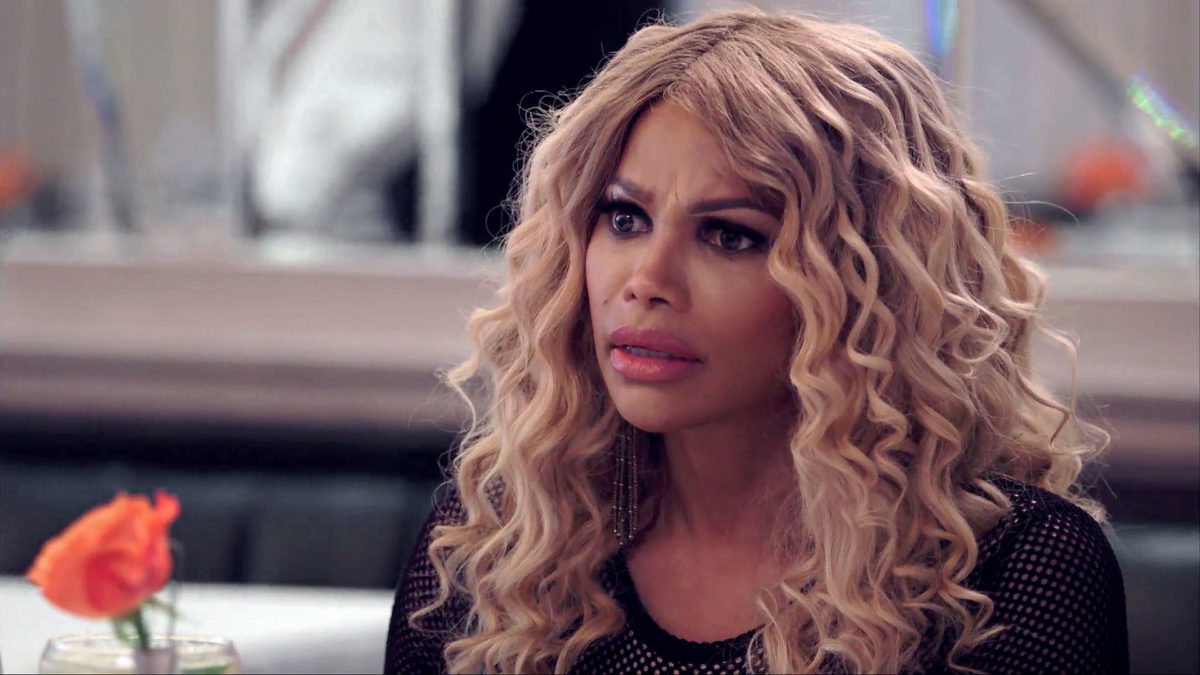 Sandy "Pepa" Denton
Pepa stated of Kristinia, "I'm not judging cause I don't do that. And she is a pretty girl...and she can blow (*Pepa and friends laugh at double entendre*)...it's hard for women because it's a male dominate field and a lot of them will try that and if you give them that it's a wrap...it usually backfires."
Pepa is correct. Women who gain songs and acting roles from the casting couch, via having sex with industry people for career advancement, are discounted and discredited by most. They are not taken as seriously by people in the industry. Historians, biographers and critics also mention it frequently as a negative career point when recording their stories for the history books. It's the historians, biographers and critics' way of stating the person cheated their way into something they did not earn.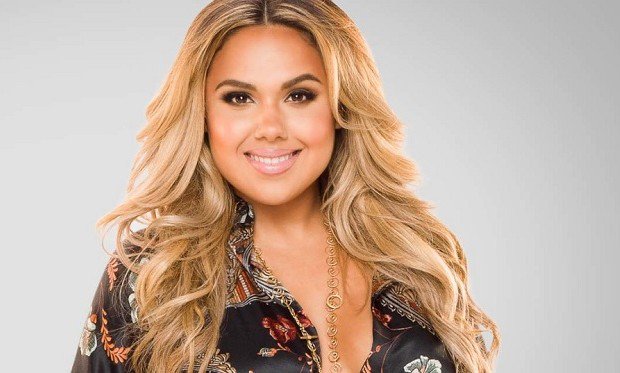 Kristinia DeBarge
For example, as much as I like Diana Ross, to this day people still discount her, due to her sexual relationship and secret baby with Motown Records founder Berry Gordy. Ross was given preferential treatment over the other members of her music trio the Supremes and much to their detriment. People still blame Ross for her fellow Supremes' demise (Flo Ballard).
Recently, L.A. Reid was booted from Epic Records for sexually harassing his secretary. She filed a lawsuit against Reid and Sony, because executives at the company ignored her complaints and repeatedly looked the other way to Reid's unsavory, inappropriate conduct. Sony executives also told her the sexual harassment complaints would end her career in the music industry.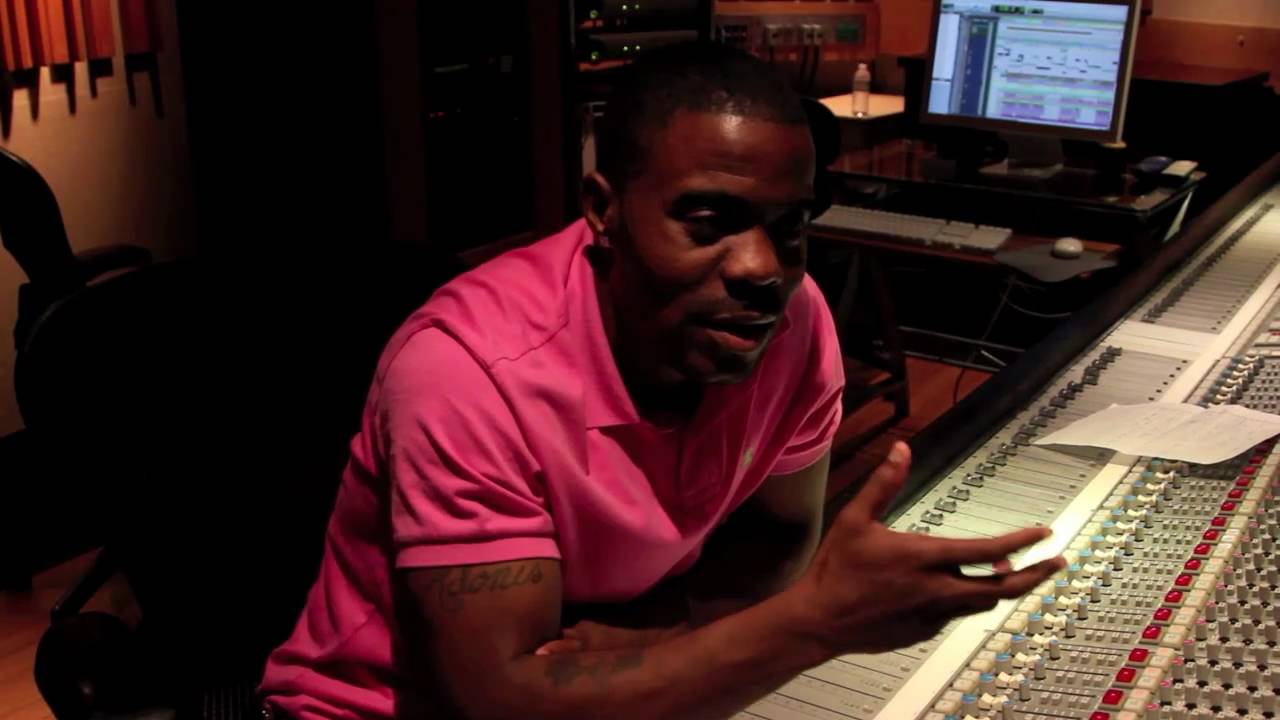 Adonis Stropshire
Ironically, they were forced to fire him due to the bad publicity and cost of her lawsuit. To ensure he left without a fuss, Sony brought up the fact Reid has been embezzling money, which is a crime punishable by imprisonment. Reid has a long history of sexually harassing women such as Chili from TLC, Vanessa Williams, Paula Abdul and a number of 18-year-old interns at his former employer Def Jam Records.
Woman beating rapper and former Def Jam Records employee, Jay Z, has been passing around women like Rihanna and Rita Ora, among others, to rappers, singers, executives, producers and directors, in exchange for songs, movie roles and promotional spots. It has reached the point that people in the industry expect Rihanna and Rita Ora to have sex with them before commencing work on any projects. Ora is frequently photographed by the paparazzi going into hotels with industry men she has just met. It's disgraceful.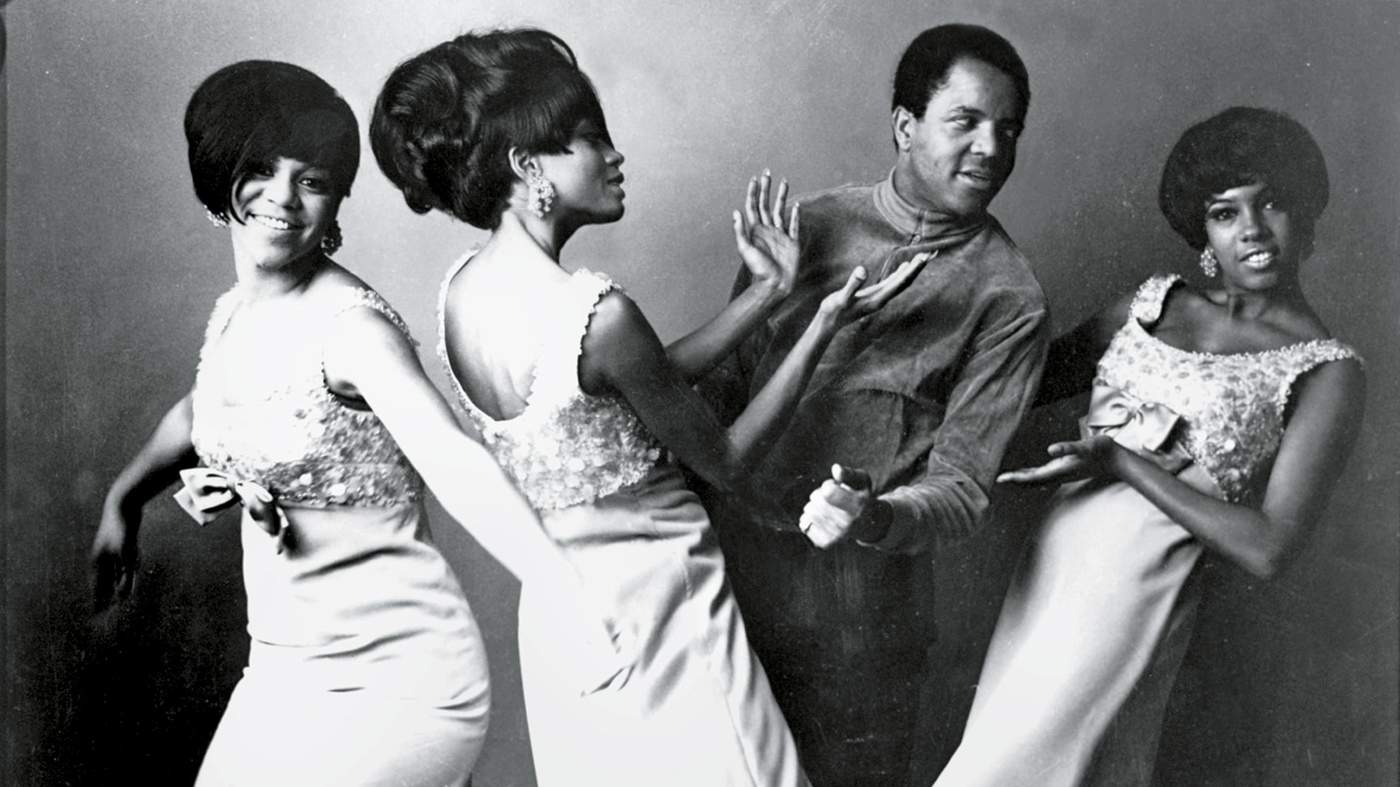 The Supremes and Berry Gordy
For years Rihanna has been spotted going into hotels with Jay Z and having romantic dinners with him, even though he was dating singer Beyonce at the time, whom he has now married. The sexual affair between Rihanna and Jay Z has continued throughout his marriage to Beyonce and at his insistence.
They're like prostitutes and Jay Z is their pimp. He has used both women for sex as well, which is how they got their record deals. Both women are taking drugs and drinking in trying to black out what they have been doing for fame and money in having sex with so many people, to the point they go around with that "dead behind the eyes" look.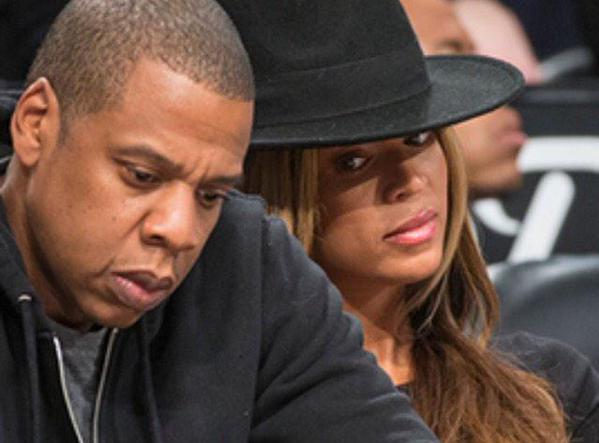 Jay Z and Beyonce
Based on what my highly credible, always accurate sources have informed me, Rihanna has never been attracted to Jay Z, who has repeatedly imposed himself upon her since the time she was a teenager and he an adult. She deems Jay Z ugly (much like Beyonce branded him "ugly" to her family when they just met, according to her uncle, who stated their marriage is "a business arrangement").
When Rihanna fell in love with singer, Chris Brown, a decade ago, Jay Z began to resent him for it. According to my sources, there were times Jay Z aggressively intimidated and barked at Rihanna over Brown. At the end of the day, it was none of Jay Z's business. It's not the first time he meddled in other people's business. Jay Z did some adversarial, mean-spirited things to an athlete, because a woman that camel/ninja turtle looking Jay Z likes, who also branded him "ugly" got too friendly with said athlete.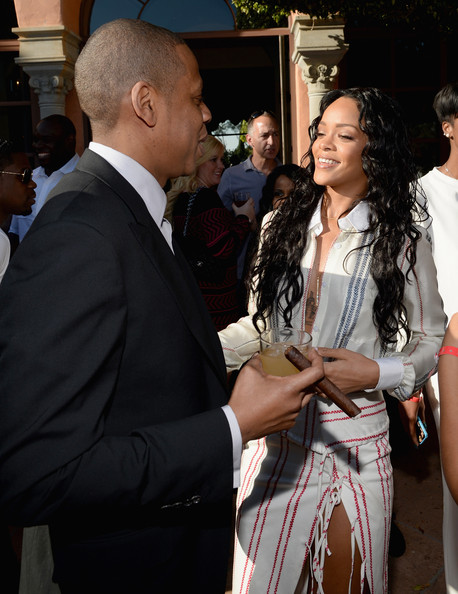 Jay Z and Rihanna
Jay Z also engaged in mean-spirited, adversarial conduct against the woman as well. In another incident, when his ex-girlfriend, singer Blu Cantrell, got too vocal about their cheating when he resumed their sexual relationship after he began seeing Beyonce, he sent her threatening warnings to shut up. Beyonce was very unwise to allow Jay Z to name their daughter "Blu" as it is the name of one of Jay Z's mistresses. That's a massive insult.
For Years the Judiciary Report stated Jay Z has been cheating on Beyonce. He lied in trying to deny it. However, after her moderate selling "Lemonade" album addressed his cheating and his flopped follow up "4:44" apologized for committing adultery with various women, the Judiciary report was again proven correct.
RELATED ARTICLES
Beyonce And Jay Z Twins Hospitalization Exceeds Standard Treatment Time For Jaundice Indicating There Are Other Health Problems That Necessitate Expensive Medical Care
Jay Z Will Resume Cheating On Beyonce Again When He Goes On New Tour To Support Failed Album The Billboard Charts Rejected
Music Industry Website Outs Jay Z On Falsifying His Album Sales Using Tidal And The Billboard Charts Reject His Fake Numbers
Jay Z Given Platinum Certification From The RIAA Despite The Fact He Hasn't Sold Any Copies Of His New CD
Jay Z Said He Can't Be Ugly And Is Cute Because He's A Billionaire But Social Networking Still Says He's Ugly
Boxer Adrien Broner Says F**k Jay Z, Rihanna And Her P***y After The Rapper Pimps Her Out Again (Video)
T-Boz Of TLC Says She Is Not Surprised LA Reid Is In Trouble For Sexual Harassment
Social Networking Brands Beyonce And Jay Z's Daughter Blue Ivy 'Ugly' At The VMAs
Beyonce And Jay Z Hiding Twins Health Problems While Her Fans Rage At Him
Social Networking Complains Beyonce And Jay Z Twins Look Like Him