Kristinia DeBarge And Adonis Deny Adultery Rumors As She Struggles To Restart Her Pop Music Career On 'Growing Up Hip Hop'
September 23. 2017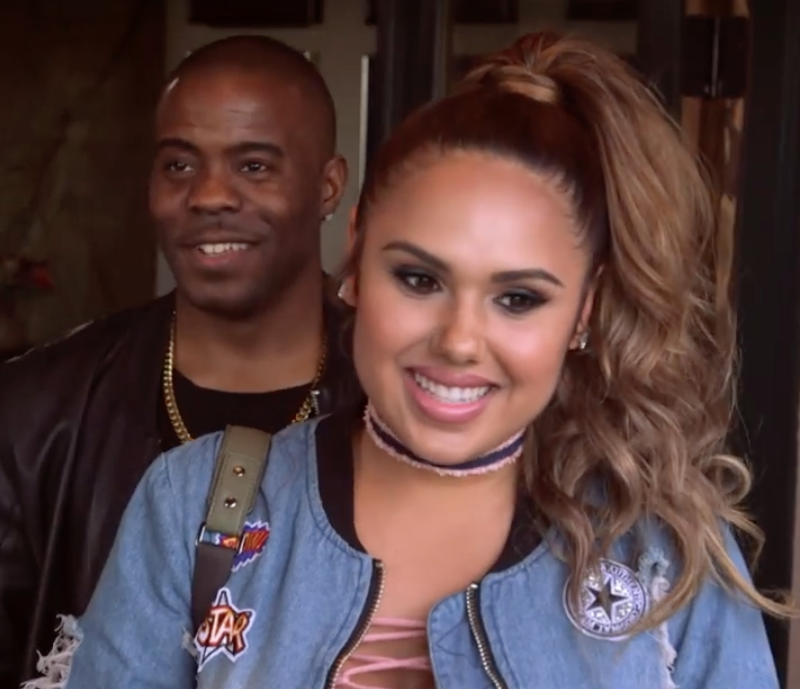 Kristinia Debarge and Adonis Stropshire
Kristinia DeBarge, 27, the daughter of singer James DeBarge of the hit 1980s singing group DeBarge, has lashed out at rumors she is having sex with her married music producer, Adonis Stropshire, in exchange for songs and other career favors. The rumor was spread by former beauty pageant contestant, Tahira Francis, nickname Tee Tee. Kristinia and Adonis have angrily denied the rumors, bringing Francis to tears during a confrontation.
The three star on the reality show "Growing Up Hip Hop" produced by record label owner and rapper, Master P. Kristinia and Adonis are always together, as publicly noted by castmates, which gave rise to the rumors on the show. Kristinia is a singer, who is struggling to fully re-launch her career, after a 2009 record deal and debut single "Goodbye" did not give her the level of success she sought.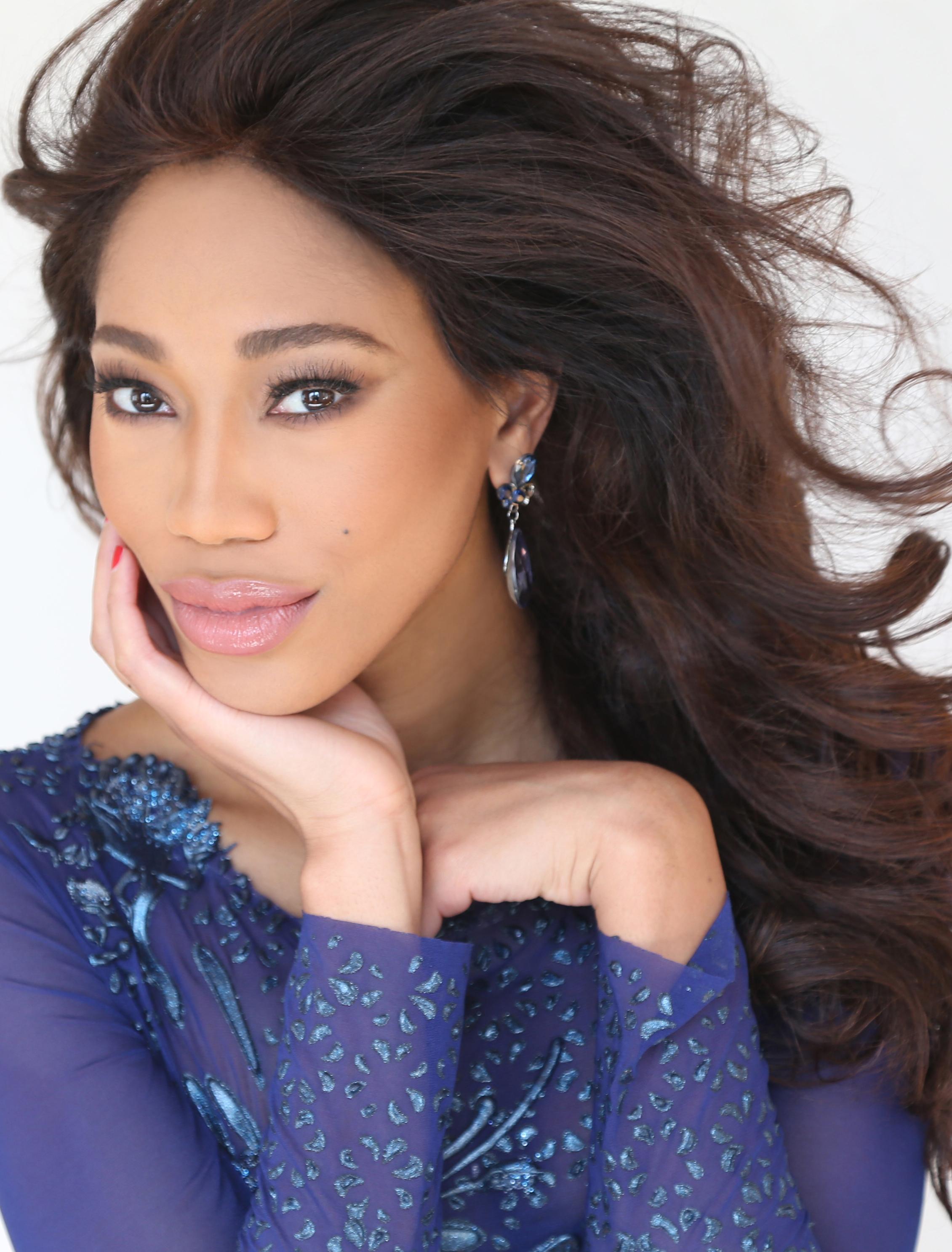 Tahira Francis
In my humble and honest opinion, based on the way these labels work today and have poorly structured pop music, Kristinia would have to lose 20 pounds, undergo rhinoplasty (nose job) and record a certain type of pop songs, to fit into the foolish pop mold the industry has created and reinforced among the public.
Do I think there is anything wrong with Kristinia's looks? No, she's a pretty girl, but the industry has been pushing a plastic, cookie cutter image for the past two decades and she does not fit that mold. I'm just being factual with her. These labels have basically trained audiences to accept style over substance. If you don't look a certain way, your pop career will stall.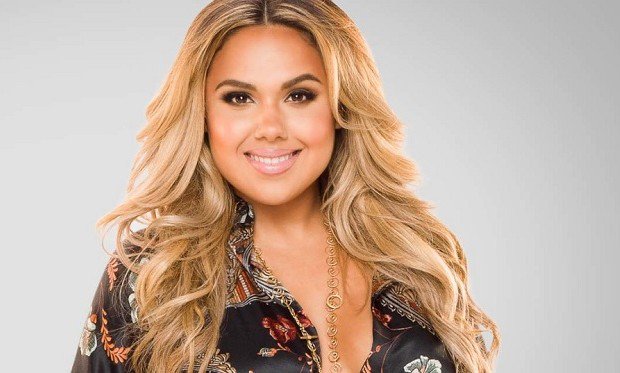 Kristinia DeBarge
If Kristinia wants to make it in that genre, that's what she will have to do, because sadly, it is not about music anymore. It's about an image. Janet Jackson, Beyonce, Rihanna and Jennifer Lopez had nose jobs (Beyonce and Rihanna also had breast implants) trying to fit into that mold fake industry executives have created. Great music is no longer the priority.
Speaking of priority, Adonis was able to secure a record deal and subsidiary label deal for Kristinia with Priority/Capitol Records. Kristinia now has her own record label with no experience in talent scouting. This further fuelled rumors of an extramarital affair between the two. Subsidiary label deals are usually reserved for singers who are good songwriters and producers, with a proven track record of finding and introducing new talent to the world.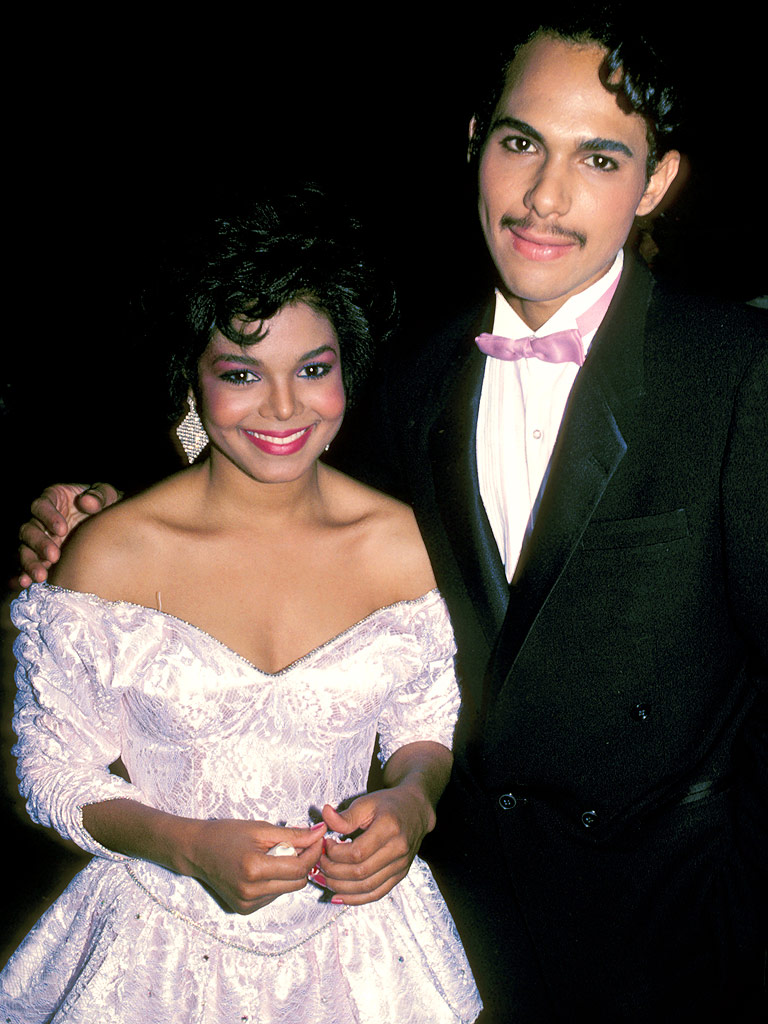 Janet Jackson and James DeBarge in the 1980s
Kristinia is a sweet girl, who is grappling with many problems in her life and it is creating additional career impedances. Kristinia's dad James is struggling with full blown drug addiction, which has cost him his freedom and money. James has been arrested and spent time in jail. In watching him speak, it is clear years of drug use has created neurological damage. Here's hoping he gets into a great rehab program.
James' 1980s split from singer Janet Jackson, on the orders of her controlling dad, Joe Jackson, who had the wedding annulled due to the fact she was 18-years-old at the time and embarking on a music career, was ill-advised and emotionally damaging to the former couple. By all accounts they were in love. It has haunted Kristinia.
Tiffany Whyte was told by an unknown source that Janet Jackson and James DeBarge are her parents
Another issue for Kristinia is constant rumors James and Janet had a secret baby. This has not been proven, but the rumor has been perpetuated for 30-years. The next issue is a woman recently came forward informing Kristinia that she is her half sister. Tiffany Whyte, 31, stated she is the secret baby of James, 54 and Janet, 51, who was given up for adoption.
There's nothing wrong with how Whyte looks. However, from a genetic standpoint, Whyte looks like neither entertainer, which created skepticism on social networking regarding her claims. On the most recent episode of "Growing Up Hip Hop" Kristinia had a DNA test done, which disproved Whyte's claim.
RELATED ARTICLE
Kristinia DeBarge Sleeping With Married Producer Adonis Stropshire On 'Growing Up Hip Hop' In A Problem Plaguing The Industry With Other Singers