Liberal Hollywood's Aversion To Free Speech And Free Press While Hypocritically Demanding Tolerance From Others
August 18. 2017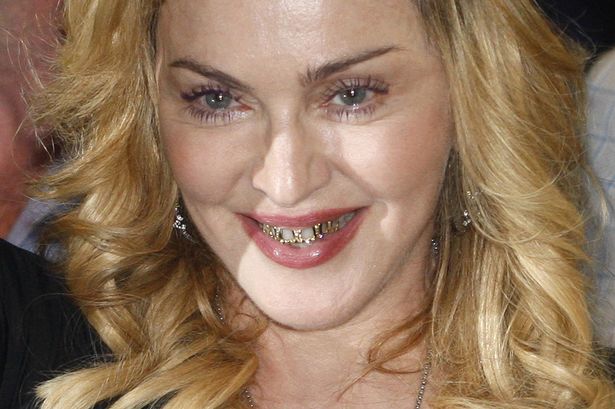 Madonna
As much as liberals in Hollywood love to falsely proclaim they are tolerant and in favor of free speech and free press, they are lying. They are the biggest hypocrites on the planet when it comes to human rights. Last week, I received an email from the hosting company of this site stating it was hacked (I already knew). For years, many of you have witnessed as you visited the site and items were defaced or publishing was delayed, by hackers being paid by Madonna's Kabbalah cult.
he demonic, deranged old nitwit madwoman has nothing better to do with her time that interfere in other people's lives and businesses. I have it on very good authority that Hollywood hates Madonna. They only tolerate her due to stolen copyrights and the fact she is blackmailing some of them, after the hackers she has on staff at the Kabbalah Center, criminally violated their privacy and obtained dirt on them (Madonna's private investigator is in prison for this very same criminal conduct concerning hackers and wiretapping in a case I gave the FBI evidence about, detailing their crimes). Hacking and blacking mail are very serious felonies.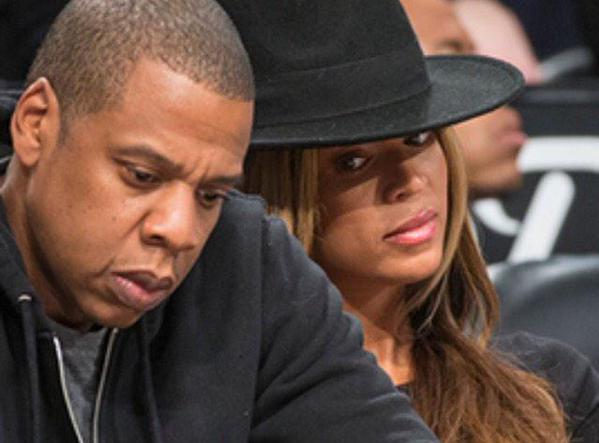 Jay Z and Beyonce
Just last week, articles I uploaded about Madonna, Jay Z, Beyonce, Rihanna and Rita Ora were criminally hacked and deleted. U.S. and international law states people are entitled to free speech and free press. However, privilege, underachieving trash in Hollywood state and do otherwise in trying to suppress free speech and free press. In fact, Hollywood rigs the press. They routinely bribe journalists to print what they want and and suppress stories about their terrible behavior.
Commissioning a computer hack is wack. They are well and truly out of their low digit IQ minds. They are so corny and pathetic for trying to illegally remove items from the internet, among other things. A few of the articles that were deleted from the server that I had to republish are:
Beyonce And Jay Z Bidding On Another Los Angeles Mansion They Can't Afford In Attempts At Maintaining An Overblown Image ($140,000,000)
Beyonce And Jay Z Slammed Online For Hiring 6 Nannies To Take Care Of Their 3 Kids
Renters Beyonce And Jay Z File Noise Complaint Against Neighboring Homeowner
Social Networking Complains Beyonce And Jay Z Twins Look Like Him
There are many things in print and online that I do not agree with, but as I am a well adjusted adult, I do the mature thing and read something else. I am sensible enough to understand that everyone has a right to the freedom of expression. I don't read or follow the sites of Madonna, Jay Z, Beyonce, Rihanna, Rita Ora or anyone else in that stupid Kabbalah cult, because I simply do not care.
Therefore, I find it pathetic they are getting their drawers in a knot over what is written on this website. None of it is false. My site exclusives prove I have a long track record for telling the truth. Whereas Jay Z and Madonna have lawsuits against them for violent assault, copyright infringement and financial fraud. Beyonce and Rita Ora have lawsuits against them for copyright infringement regarding financial figures and damages that amount to grand theft larceny and bank fraud, due to the value of what the fake stars stole.
I am a very busy person. I most write items for my sites at night, as I have a lot to do in the day, regarding patents and copyrights. I don't have time for this foolishness, in having to go over and republish articles trashy, overly sensitive, lawbreaking high profile thieving criminals take exception to, as it exposes their criminal behavior. They love showing off pretending they are so above it all, yet routinely commission such debased criminal behavior. They are such frauds and pretenders. Please boycott them.
RELATED ARTICLES
Obama Administration Wastes Huge Sums Of American Taxpayer Money Breaking The Law In America, Britain And Jamaica On Behalf Of Madonna's Kabbalah Center In Committing Egregious Human Rights Abuses
Madonna, Jay Z, Beyonce, Rihanna, Rita Ora And Jessie J Sued Over Copyright Infringement, Invasion Of Privacy, Commissioned Criminal Harassment And Assault Via The Kabbalah Center
Jay Z And Madonna's Floundering Tidal Sued For $5,000,000 Over Copyright Infringement In Not Paying Artists While Inflating Their Own Sales To Go Number One On Billboard
Serial Copyright Thieves Beyonce And Jay Z Sued For Stealing 'Drunk In Love' And Even Including A Clip Of The Original Artist's Voice On The Track
Jay Z Lied About Loaning Kanye West $20,000,000 And Continues To Give Artists And Athletes Very Bad Advice That Is Causing Trouble
Jay Z Will Resume Cheating On Beyonce Again When He Goes On New Tour To Support Failed Album The Billboard Charts Rejected
TMZ Changes Story About Beyonce And Jay Z Buying A $40,000,000 House In Los Angeles And Are Now Stating They Have No Home
Beyonce Steals Again This Time Ripping Off Short Film For HBO Lemonade Special Resulting In Copyright Infringement Lawsuit
Police In Florida Begin Boycotting Beyonce Over 'Formation' Video And Super Bowl Performance In A Move That Is Spreading
Beyonce Sued Again For Copyright Infringement This Time For Stealing From Deceased Rapper Messy Mya
Beyonce And Jay Z Keep Trying To Buy Homes They Can't Afford And Losing Real Estate Bids
Social Networking Complains Beyonce And Jay Z Twins Look Like Him