Lindsay Lohan Gets Into Another Car Wreck Then Tries To Bribe The Victim
June 11. 2012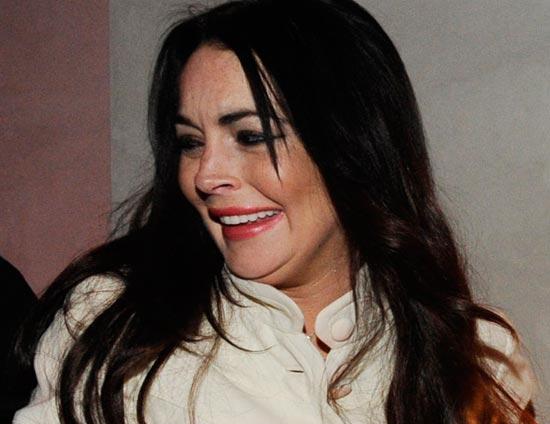 Lindsay Lohan
You know how the Judiciary Report constantly calls Lindsay Lohan a train wreck, well the latter part, wreck, is more fitting than ever. Last week, Lohan crashed a rented Porsche into the back of an 18-wheeler truck in Santa Monica, California and was rushed to the hospital, as she was bleeding and sustained bruises.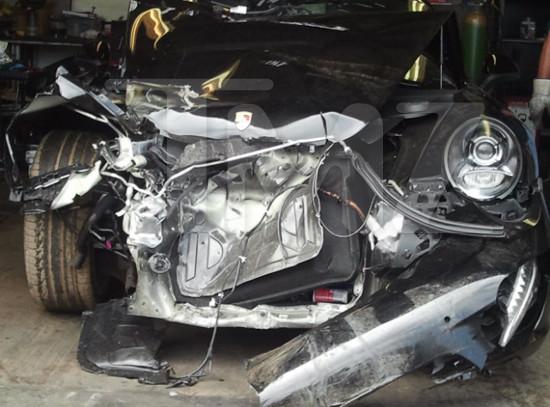 Her assistant, who was a passenger in the car, suffered the same. According to reports, Lohan tried to bribe the driver of the 18-wheeler, via a friend, to keep quiet about the incident and take the blame. However, the truck driver blabbed and blamed her.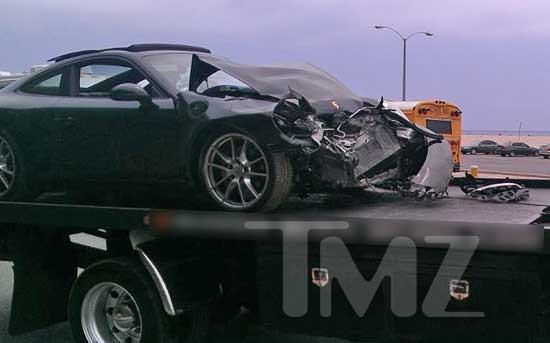 So, to keep you up to speed, Lohan has crashed into hedges, hit a baby stroller with a toddler in it, ran over the foot of a man she pulled out of a vehicle to go on a sick car chase through Los Angeles pursuing her terrified assistant that quit her job and has now smashed into the back of an enormous 18-wheeler of all things. 18-wheeler trucks are pretty hard to miss, because they can carry about as much drugs as Lindsay has snorted.
STORY SOURCE
Lindsay Lohan Crash Truck Driver Claims Bribe Offered for Silence
6/9/2012 8:05 AM PDT BY TMZ STAFF - The guy driving the giant truck that got rear ended by Lindsay Lohan Friday tells TMZ ... LiLo was trying to flee the scene and when he tried to stop her ... her people tried to buy his silence...
James says the Escalade driver and Lindsay's assistant put on a full court press: "Him and the guy took me across the street and told me this was some kind of famous person and they didn't want to be in the media. But I'd already called 911 because they were trying to get away from the scene. But they packed a bag and then the limousine driver told me, 'Don't mention the bag to the cops.'"
Lindsay Lohan Crash Truck Driver Says It Was ALL HER FAULT
The guy driving the truck Lindsay Lohan smashed into yesterday tells TMZ ... any idea that he is to blame for the accident is pure BS ... and he has the witnesses to prove it was all LiLo's fault...he has multiple witnesses that saw Lindsay "flying" down the highway. James says he couldn't have cut Lindsay off because he was already in the right lane when the accident occurred. James previously told us Lindsay's people tried to bribe him at the scene of the accident in an effort to keep him quiet about the whole thing.