Madonna's Criminal Invasion Of Privacy
Bell Southís Negligent Network And Phone Security
Stalked By Famous Madonna Cohort
November 25. 2008

Madonna looking like Peter Pan's grandmother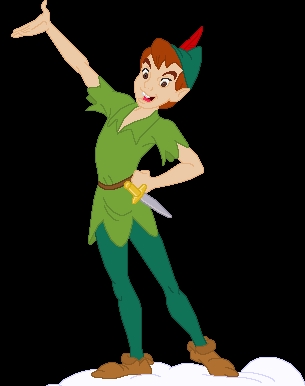 As many of you know, I have complained of invasion of privacy by Madonna and Kabbalah, in regards to my internet and phone service, currently provided by Bell South, partner to Cingular Wireless, both owned by AT&T. They were informed in writing and over the telephone regarding problem that tech specialist detailed in reports.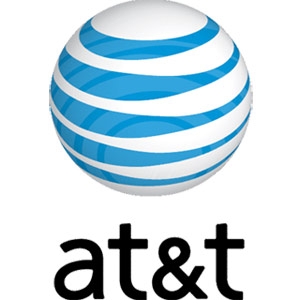 Madonna, through the hosting company for Madonna.com, named Digilink, has made a consistent practice of criminally hacking my computers, copying the contents, among them, a very valuable Copyrighted Catalog worth billions, that the barbaric pop wreck has been illegally using and selling off items from to her cronies and associates, in violation of U.S. and international law.

FBI
In 2005, I went to the FBI regarding this problem with the illegal hacking and wiretapping Madonna commissioned and filed a formal complaint. On three separate occasions they stated they are investigating it.
During the second FBI interview in 2005, I alleged things to the agent verbally and in writing, that later turned out to be true of Madonnaís set, as revealed in the 2008 criminal trial of Madonnaís private investigator, Anthony Pellicano. Her manager, Fred Demann, even got caught up in that scandal, as having hired Pellicano to illegally wiretap someone.
I mentioned Anthony Pellicano to FBI special agent Mary Cathy Koontz in my interview, expressing that he is a dangerous criminal that pioneered some very invasive criminal harassment and wiretapping techniques, listing them and stating he routinely works for Madonna's lawyer Bert Fields. He was arrested 4 months later in the Los Angeles criminal case.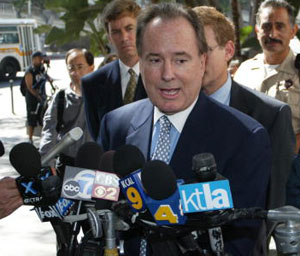 Terry Christensen
Just this week, another of Pellicanoís criminal cohorts, Terry Christensen, a wealthy Los Angeles lawyer to the stars, was sentenced to 3 years in prison for illegal wiretapping on behalf of celebrities, through said disgraced PI. An audio tape caught him acknowledging the fact that he is party to criminal wiretapping with Pellicano.
Sony And Madonna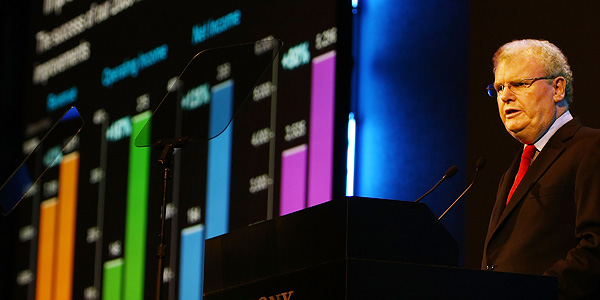 Sony CEO Howard Stringer

As stated before, Sony is apart of the international copyright infringement case that is underway, due to having infringed copious amounts of my copyrights without permission. Madonna and Sony share the same lawyer, Robert Jacobs, who presides over their intellectual property catalogs (copyrights).

Sony, additionally released Madonna's bombed copyright infringing ďHard CandyĒ CD on their Sony Erickson cell phones as apart of a special promotion, further cementing the inextricable legal tie between the two. Bear that in mind while you read the next part of this.

Sadly, what I discovered since 2005 regarding my illegally wiretapped phone line, as others in the 2008 Anthony Pellicano criminal trial later did, is that a Hollywood hired private investigator eavesdropping on your calls

will know your schedule in advance, regarding where you will be, based on arrangements you make over the phone.

It has given Hollywood PIs the ability to harass innocent victims of their snooping, by

sending unsavory affiliates to bother targets in public. This has happened to me several times at Madonna's sick request, when I went to telephone arranged, private legal appointments and other places.

The phone is an integral part of life in this manner, in that we use it to make appointments, schedule travel plans and call family and friends to make plans for outings ect.

Harassment By Madonna Cohorts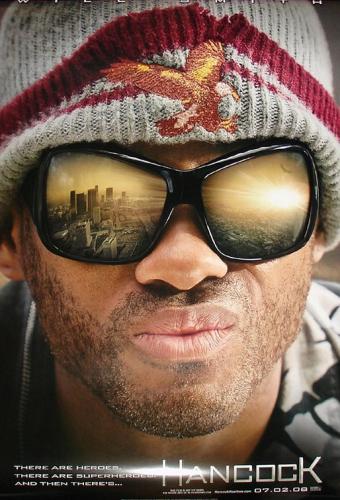 Sony's infringing film Hancock

Just a few weeks ago, I told my mom over the (wiretapped) phone that Iíd meet her at Walmart. We stopped to eat in the McDonalds inside Walmart, before we went shopping.

Two male Kabbalah members wearing red string bracelets, which is not the norm in Miami as people hate the cult, sat two tables over from us and menacingly stared at me for 20 minutes. They didnít order anything to eat, their table was bare, they just sat there

glaring

at me, with such malice and hatred, while eavesdropping on our conversation, to the point one of my family members noticed and commented on it to me.

Two weeks ago, my sister called me from Jamaica to wish me a happy birthday (albeit over my wiretapped line). She asked me where I was going to go to celebrate my birthday. I told her the name of the restaurant. I have been going there for years on my birthday with my mom and a few friends. Never had a problem there. Itís not a glitzy place and I have never seen a celebrity in there even once. Itís more of a family restaurant.

Through phone arrangements, my mother, my friend and I met up at the restaurant, had dinner and it was a pleasant night. Not too long before we were about to leave the restaurant, my mom ordered desert to go. While waiting, I noticed this woman across from our table to the right staring at me for a long time. She would look at the people at the table beside her, two of them blocked from my view by a column, then stare at me for a few minutes at a time.

Her prolonged staring made me uncomfortable and I started to think to myself, she needs to stop, because I don't play for that team. I tried to ignore it, but she kept staring at me anyway with this vacant, weird expression.

Then, after listening into the table beside her again and staring at them, she elbowed her friend next to her, pointed at me and whispered something to her. Thatís when I thought, what is this.

ONE OF SONY'S VISITS TO THIS WEB SITE PRIOR TO THEFTS OF COPYRIGHT: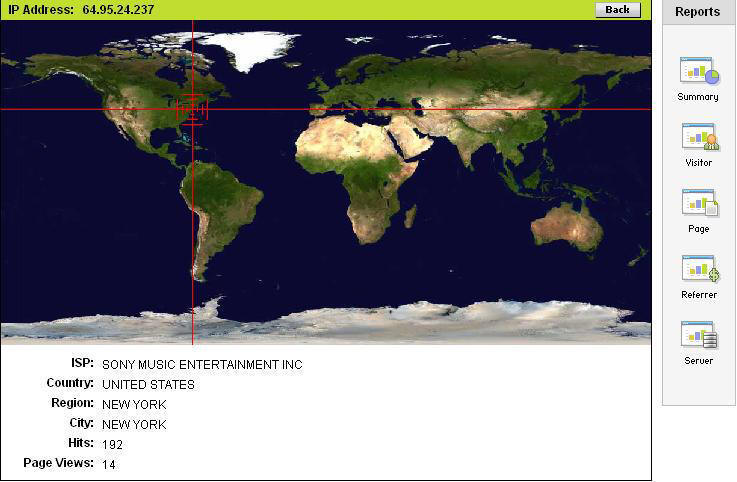 Next thing I know, the table she was paying an excessive amount of attention to, listening and staring at the people seated at it, then looking at me for minutes at a time, up from said table sprang one of the stars of a copyright infringing film stolen from my
One of the stars of Hancock, not Will Smith, but I will reveal who it was at a later date, was sitting two tables over from us the whole time, behind the column and I didnít notice. He then got up and sat next to her friend and took a photo with them.
Then he got up and stood by the column, blocking the exit from our section for a good 15 minutes. We wanted to leave and he was blocking the way to the point, if you wanted to get by him you would have to say, ďExcuse me.Ē
Adhering to my avoid-anything-with-Hollywood-on-it policy, I decided to go the long way out, through a side exit I noticed in another part of the restaurant. I asked a waitress near the exit if I could leave through there and she said yes.
Thinking Iím home free, my mom, my friend and I started walking in the parking lot towards the vehicle to head home. We were the only ones in the parking lot outside the packed restaurant, as the night was still young. Next thing I know, said actor and two hulking bodyguards were walking really fast behind us in the long parking lot.
He spent 15 minutes blocking the exit to our section, then when I go through the side exit he and his two bodyguards all of a sudden rush to catch up with us in the empty parking lot.
Coupled with the fact the woman at the table next to his kept staring at me and pointing after listening in to whatever he was saying, him blocking the aisle/exit to our section, then all of a sudden rushing to walk behind us in the dark, empty parking lot, the whole thing didnít look right. Someone put him up to it. Just like the two
Costly Invasion Of Privacy
As you can see, the hacked internet connection and illegally wiretapped phone line is consistently proving to be a source of trouble for me and costing me a fortune in copyrights.
I have tried McAfee, Windows Defender, Kaspersky, Zone Alarm, AVG, Symantec, Webroot and others to protect my computers, but all of this is no good in light of the fact that the actual Bell South/AT&T internet connection is criminally corrupted by
Bell South has been extremely negligent in product security matters that saw Madonnaís hacker, out of malice and harassment, surreptitiously place bad code on my computer that was designed to target an external hard drive and wipe out its contents, among them, one year's worth of medical research files. This is not something Bell South should wish to be associated with through their massive negligence, as it is heinous.
For more on Sonyís other infringement cases, please read the following links:
Beyonce Steals Two Bob Fosse Videos
Son'ys Christina Aguilera Ripping Off Lady GaGa