Madonna Is Paying A Younger Gay Man To Be Her Boyfriend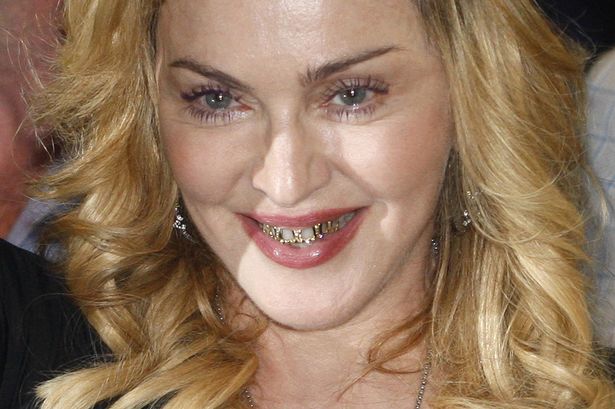 Madonna
A few years ago the New York Post outed 60-year-old, former pop star Madonna on paying men to date her. Publicists in the entertainment industry know, an older female entertainer with no talent, who is trying to cling to younger audiences that do not buy their products, will falsely believe employing the publicity stunt of hiring a young stud to be their boyfriend, will make them popular. However, people who truly know the industry and public tastes, are well aware said publicity stunt never works to spark the interest of young audiences, but some desperate stars try it anyway (see: Madonna).
I received a hilarious tip from one of my credible sources, who revealed Madonna is paying her latest boyfriend, 32-year-old Kevin Sampaio to date her (LOL). However, my credible source, responsible for some of my site exclusives, which have proven true, stated Sampaio is gay. How desperate can a woman get paying a young gay man to pretend to be her boyfriend, in trying to look cool and desirable to young audiences, who have labeled you, Madonna "grandma." Many people don't know who Madonna is anymore. Therefore, when they see her with Sampaio they think she's out with her grandson.
Madonna is so desperately trying to create this illusion of youth, but she looks very old, due to having aged so poorly. Everyone ages, but she refuses to accept it. She has her paparazzi pics staged (she tips them off) and then photoshopped. Madonna has directors use CGI effects meant for movies like "Star Wars" and "Jurassic Park" on her music videos at great cost, to erase wrinkles, crows feet and crepe skin. Who goes that far. If she had talent she wouldn't have to do so. Madonna made a career out of soft-core porn music videos. Now that her chi-chis are wrinkled and the public knows she is a thief, her career is gone.
RELATED ARTICLES
Madonna's Criminal Conduct At The BBC In Britain Has Nasty Racist Slavery Connotations To It (Anthony Joshua, Daniel Kaluuya)
Madonna Dumps 27-Year-Old Man She Paid To Date Her For Publicity And Is Using Stolen Copyright Regarding New Boyfriend
Internet Slams Delusional Madonna For Slamming Whitney Houston As 'Horribly Mediocre' When She Can't Even Sing
Madwoman Madonna Is Moving To Portugal To Spread Her Kabbalah Cult Madness And Evade The Law
Madonna Using Deceased Rapper Tupac For Publicity