Madonna's Kabbalah Referred To Feds In Criminal Investigation Regarding Stealing Millions Of Dollars From A Dementia Sufferer
July 17. 2012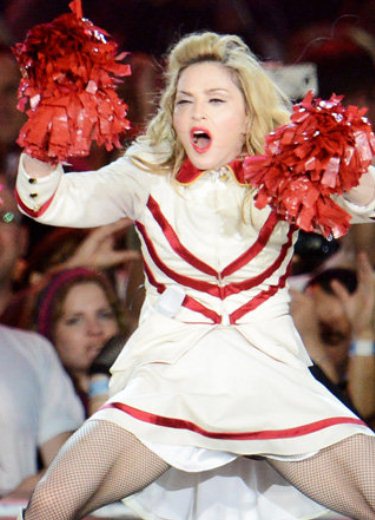 Grendel, oops, I mean Madonna
This is a follow-up to the April 20, 2012 article "Madonna's Kabbalah Fleeced Dementia Victim Out Of $600,000 And Took Out Multi-Million Dollar Loan In Her Name To Build Mansion." The Los Angeles Times newspaper is reporting, the Palos Verdes Estates Police Department in California, have turned over files on Madonna's Kabbalah Center, to federal agents for criminal investigation, regarding the cult stealing millions of dollars from 88-year-old dementia sufferer, Susan Strong Davis.
Similarly, the cult stole $3,000,000 from a London resident, then kicked her out of the Kabbalah Centre they set up in England, after they took everything they could from her and made her mentally ill (as is their way in doing what they call "inducing schizophrenia"). There are many more cases involving Kabbalah and Madonna stealing from people.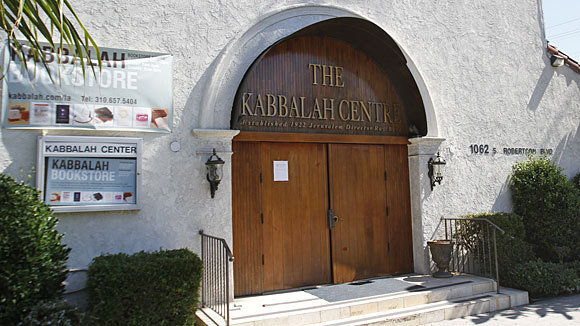 The sick, deranged, greedy Kabbalah Center in Los Angeles
This criminality is being done out of greed, to support the lavish lifestyles of the Berg family, who started the Kabbalah Center and high profile figures, such as Madonna, who are also criminally profiting from the many thefts, whilst living in pricey Beverly Hills. The Los Angeles Times states the aforementioned cult have "amassed…hundreds of millions of dollars" and as many attest, through criminal means.
At the end of the day, these people are not but a bunch of grubby little thieves pretending to be helping the public, when all they are doing is illegally helping people out of their money (and in some instances by force and death threats).
RELATED ARTICLES
Madonna's MDNA Tour Is Getting Bad Reviews
Madonna's Kids Headed For Trouble Due To Her Terrible Parenting And Kabbalah
More Proof Madonna Is A Bad Mother
Crazy Madonna Has Tour Dressing Rooms Sanitized To Remove Her DNA That Some Think She Is Too Old To Leave
Madonna Grosses Out Internet By Flashing Her National Geographic Breast And Boy Butt
A French Politician Calls Madonna An Old Has Been Seeking Attention From Young People
The Body Language Of Madonna's Boyfriend Says He Is Not In Love With Her At All
Madonna Sets Up Photo Op With Paparazzi To Take Pics Of Her 14-Year-Old Daughter Smoking Cigarettes
Madonna Jealous Whitney Houston's Daughter Is Getting More Attention Than Hers
Flopped Albums And Failed Tours Indicate Madonna's Fanbase Is Gone
Rupert Murdoch's News Corp And Madonna Are Still Phone Hacking And With The Support Of The FBI
Rihanna's Rip Off Movie Battleship Bombs Badly As Judiciary Report Boycott Is Successful
Rupert Murdoch's Trusted Confidant Rebekah Brooks, Her Husband And Four Other News Corp Employees Charged In The Phone Hacking Scandal
The Kabbalah C
enter Viciously Harassing And Threatening Jamaicans