Madonna's Son Rocco Ritchie Is A Bad Influence On David Beckham's Boy Brooklyn Beckham And Is Following Him To New York
October 3. 2017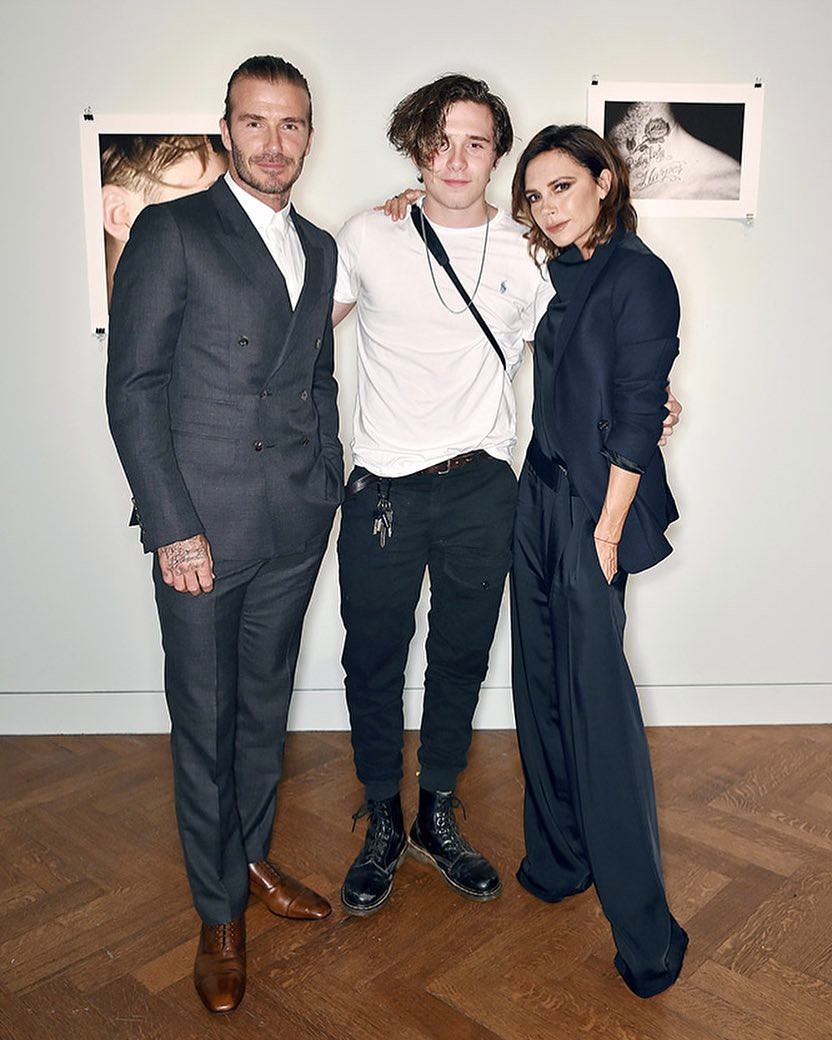 David Beckham, Brooklyn Beckham and Victoria Beckham
Recently, 18-year-old aspiring photographer, Brooklyn Beckham, son of former football star David Beckham and wife, one time Spice Girls singer, Victoria Beckham, enrolled at an arts university in New York. Brooklyn recently released a photography book in New York, where the launch was attended by many teen girls.
Rocco Ritchie, the 17-year-old son of thieving, psychotic singer, Madonna and frequently sued copyright infringing director, Guy Ritchie, is a terrible influence on young Beckham. At age 15, Rocco Ritchie was arrested in London for illegal drug use and possession, after police caught him with marijuana. He was also arrested for disturbing the peace during that incident, as his disorderly conduct in repeatedly disturbing the neighborhood prompted neighbors to call the authorities.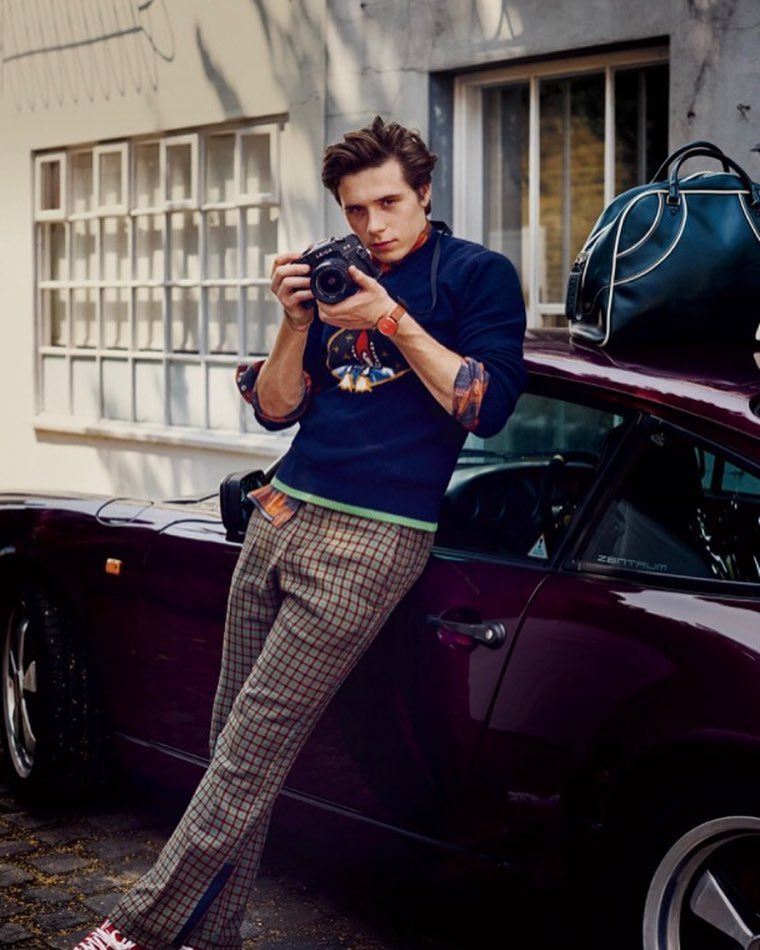 Brooklyn Beckham
Ritchie was poorly raised by his mother, Madonna, who took drugs and drank alcohol with her underage kids, bragging about it online. Senior citizen Madonna thought it made her look cool to young audiences, who keep ignoring her in favor of popular stars. Madonna is also an admitted devil worshipper, who runs the sick Kabbalah Center cult, which she named the Hollywood "Illuminati." Madonna has roped the Beckhams into joining the cult (Victoria and David Beckham have been attending the Kabbalah Center and wearing the cult's trademark red bracelet).
So troubled and dysfunctional is Rocco Ritchie, at age 15 he ran away from home, refusing to live with his mother anymore. He slammed her online as crazy. He flew to London to live with his dad and stepmother, Jacqui Ritchie, whom he prefers to his own mother. Madonna hates Jacqui Ritchie and even tried to derail the young model's wedding to Guy Ritchie.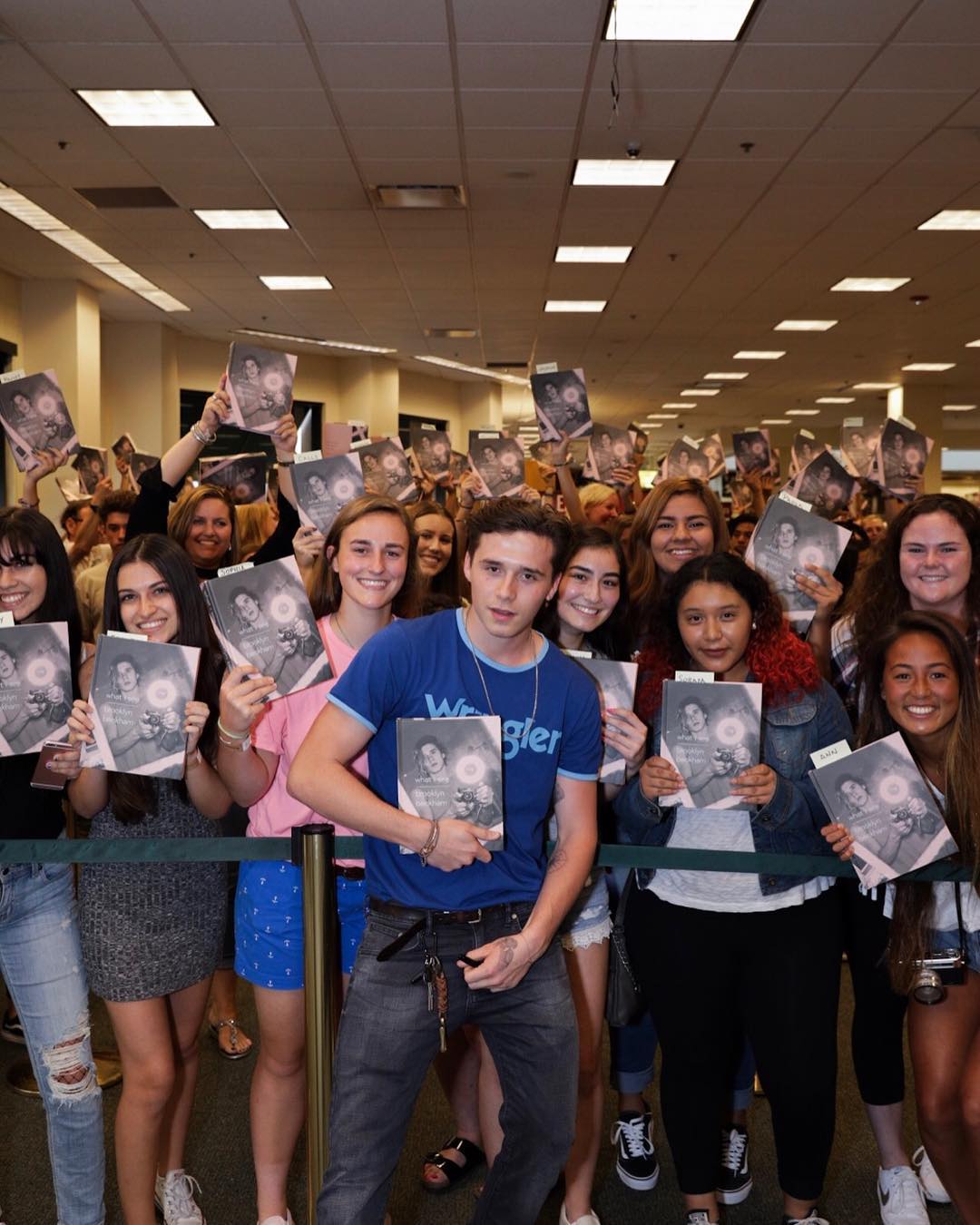 Brooklyn Beckham book signing
Madonna also kept sending Kabbalah cult flunkies to harass Ritchie at his home and to disrupt his movies sets, with threats of ruining his career and exposing his secrets. Guy Ritchie reciprocated Madonna's threats, as he knows her dirty secrets, then married Jacqui anyway.
Madonna recently left New York, moving to Portugal, as Hollywood now hates her over the disgrace and trouble she has brought them with her vile behavior that has destroyed young lives in the industry. A number of young Hollywood stars she spooled into the Kabbalah cult, have been declared mentally insane and admitted to psychiatric wards.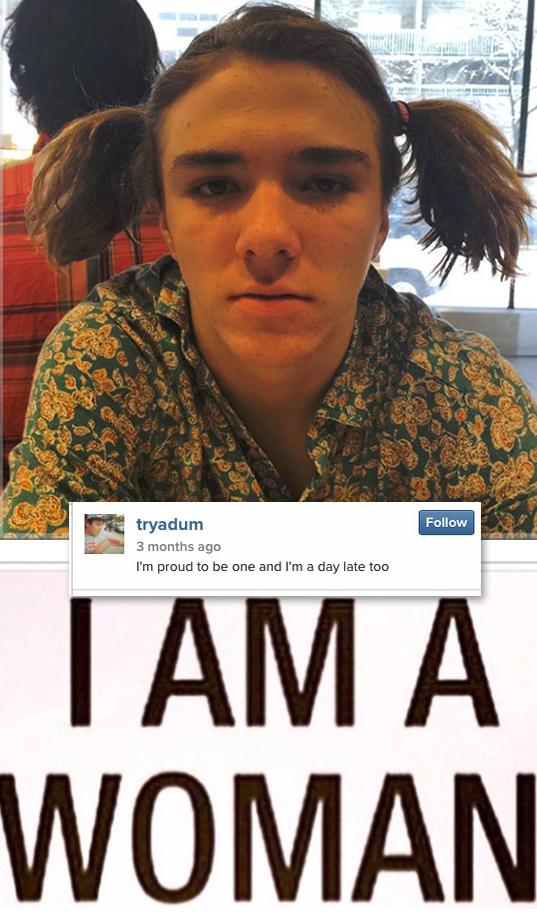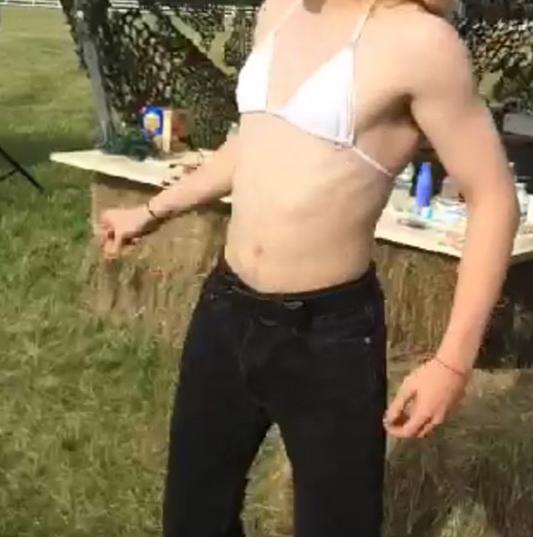 Madonna's gay son Rocco Ritchie came out of the closet online
Some are still being treated on an outpatient basis, suffering from severe psychological damage and schizophrenia, due to the illegal surveillance, harassment, abuse, stalking, threats and blackmail attempts they have been subjected into the cult. Members of the cult also faced a same-sex sexual intercourse initiation with older people in the sect, such as Madonna and Jay Z, among others, which goes against what the sect's founders wanted (the Bergs). However, it is a requirement in Satanic cults, along with a blood oath to the devil. It has mentally damaged and scarred young entertainers and athletes Madonna and Jay Z talked into joining the cult, in exchange for career promotion and money.
According to what is being said in the industry, Madonna's son is just like her, which is being viewed in a negative way. Rocco Ritchie is a drug addicted, alcoholic bisexual, who is prone to fits of rage and engages in obsessive behavior, just like his mother. Guy Ritchie made a big mistake allowing Madonna to raise his child, in what can only be described as a deal he made with the devil in exchange for fame and money, via the movie contract she got him with her longtime associates at Warner Bros.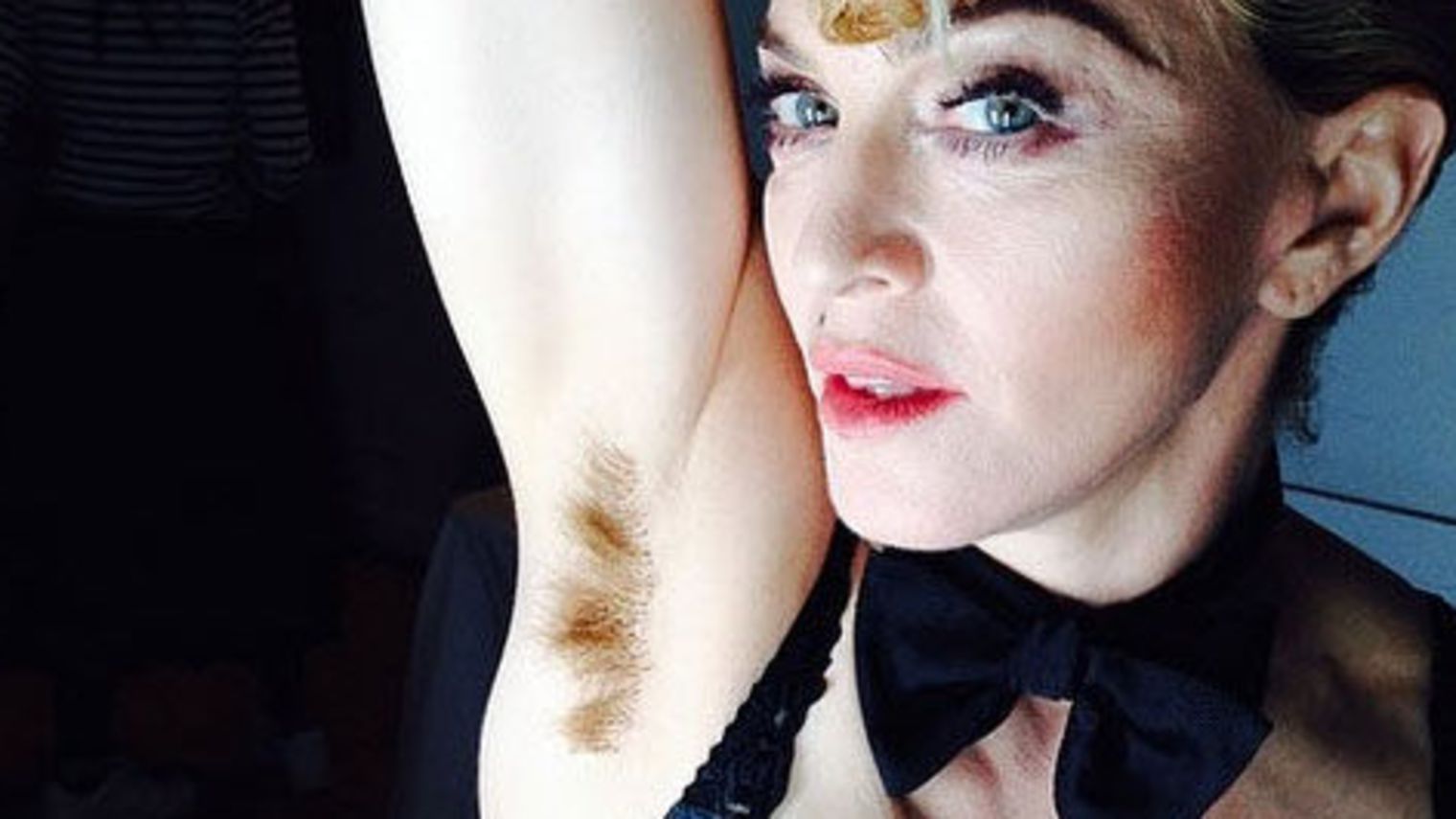 Madonna
Brooklyn looks like his dad David, who attracted quite a bit of female attention for his looks. Now Brooklyn is attracting a lot of female attention as well, via 10,000,000 followers on Instagram.com, most of them females. He's also attracted male attention as well. Word in the industry is Rocco Ritchie is after Brooklyn Beckham. Rocco is now moving back to New York after 2-years, with the goal of moving in with Brooklyn, who just left London a few months ago. Considering what Rocco's mother is like when she starts insanely stalking, spying on, harassing and obsessing over someone, as detailed in lawsuits and books, Brooklyn is in trouble.
Despite the fact he is 18-years-old, due to the aforementioned circumstances, I think the Beckham's made a mistake allowing Brooklyn to go live by himself in New York, especially with Rocco now following him there months later in stalker fashion. He is not a good influence on their son, due to his untreated addictions, propensity for violence and obsessive compulsive behavior.
COMMENTS FROM THE DAILY MAIL WEBSITE REGARDING ROCCO RITCHIE SEEKING TO STALK BROOKLYN BECKHAM TO NEW YORK: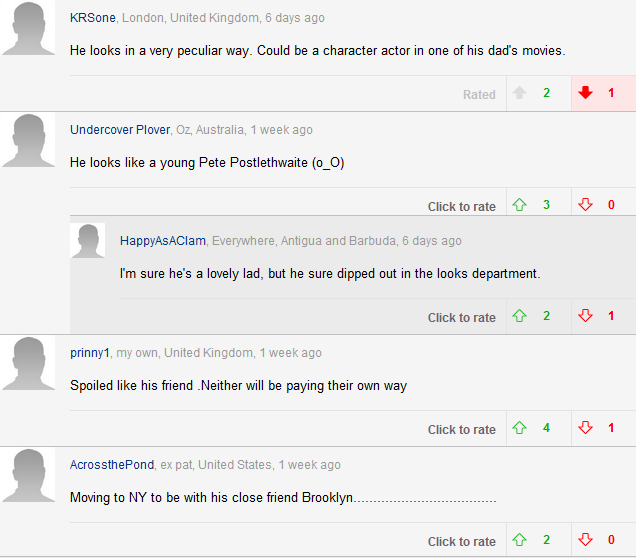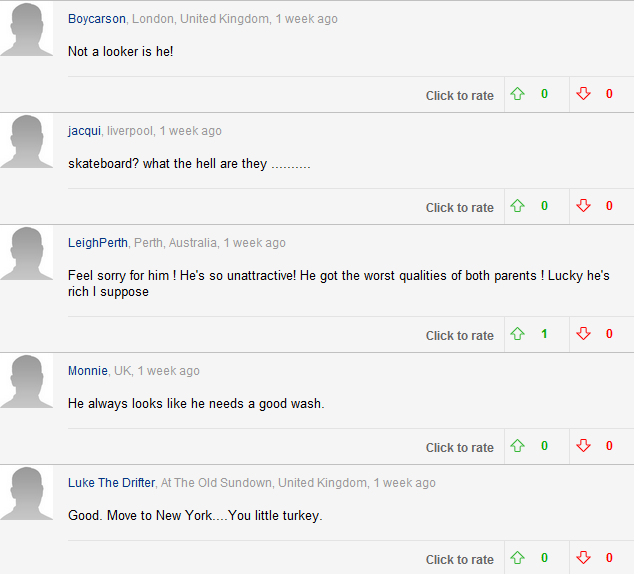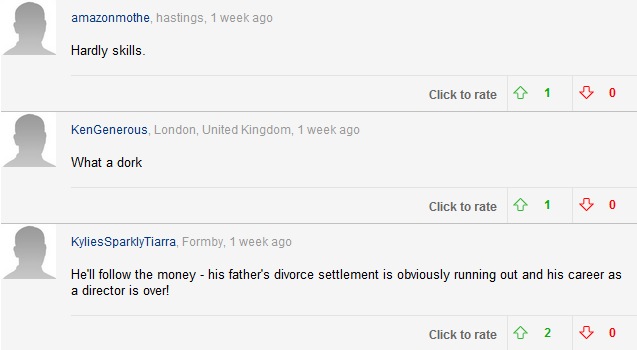 STORY SOURCE
Express Yourself! Madonna's son Rocco Ritchie, 17, shows off his impressive skateboarding skills as he steps out in London... amid claims he is moving to New York
Published: 09:23 EDT, 24 September 2017 | Updated: 12:57 EDT, 25 September 2017 - New York City seemed a long way off as Rocco Ritchie showed off his skateboarding skills in London on Saturday afternoon. The 17-year old son of pop icon Madonna and director Guy Ritchie was in a typically carefree mood while navigating the leafy streets close to his family home. Rocco is believed to be following in the footsteps of close friend Brooklyn Beckham and moving back to the Big Apple, according to The Sun...
Victoria Beckham missing son Brooklyn as he settles into college
2 hrs ago - Victoria Beckham missing son Brooklyn as he settles into college Victoria Beckham has said she is missing her son Brooklyn after he left for college in America. The former Spice Girl posted a picture of herself and 18-year-old Brooklyn – the eldest of her four children with husband David – on Instagram. "We miss u! X," she wrote.
Budding photographer Brooklyn is living in New York and is thought to be attending Parsons, an art and design college. In August, Victoria said on Instagram: "We are all so proud of you Brooklyn. Amazing A level results and off to college. We love you so much and will miss you."
RELATED ARTICLES
Guy Ritchie Filed Court Request For Custody Case To Be Heard In London Due To Madonna's Penchant For Bribing American Judges
Madonna's Son Does Not Want To Spend Christmas With Her Fleeing To His Dad's House In London In Defiance Of Court Order
Madonna's Son Could Be Deported From Britain If He Continues With Criminal Behavior After Arrest In London For Drugs
Obama's FBI Is Engaging In A Vicious Criminal Pattern Of Abuse And Brutalization Against Innocent Jamaicans
Madonna Bitter Over Her Son Preferring His Dad's New Wife Over Her
Obama Supports Lawbreaking N-Word Using Madonna (Photo)