Madonna The 54-Year-Old Cheerleader Strikes Again And Is Mocked Online For It
June 2. 2012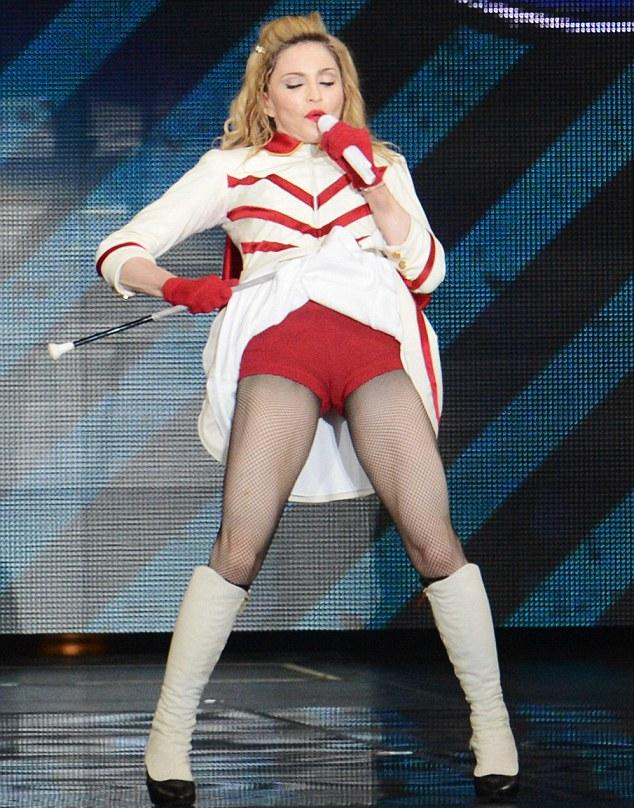 She looks utterly disgusting
Reports indicate so-called singer and thief Madonna has started her new tour in support of her failed CD "MDNA." With many tickets left unsold and swathes of seats given away for free, Madonna hit the stage looking ridiculous.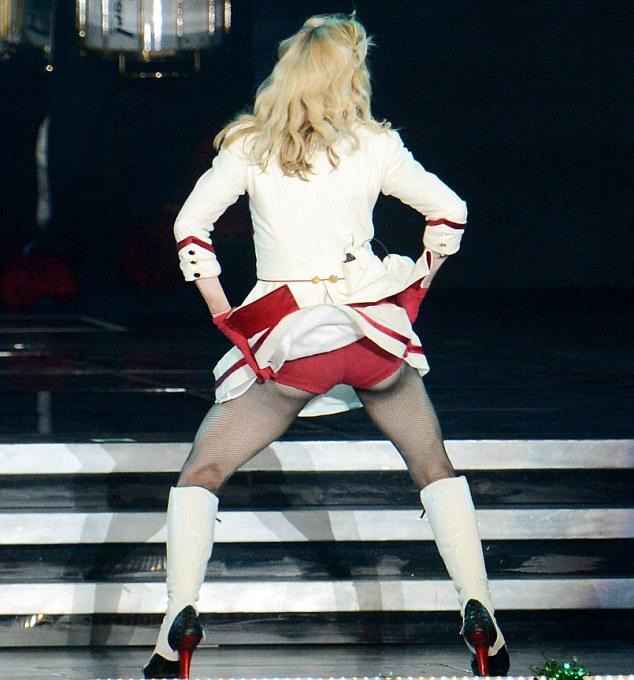 She looks like an old prostitute
She was dressed as a cheerleader and at 54-years of age that looks absurd and desperate. Have you ever seen anyone so desperate at unsuccessfully trying to look young and relive their youth. It's one thing to stroll down memory lane, but perpetually trying to pretend one is 18, when one is 54, looks unbalanced and crazy.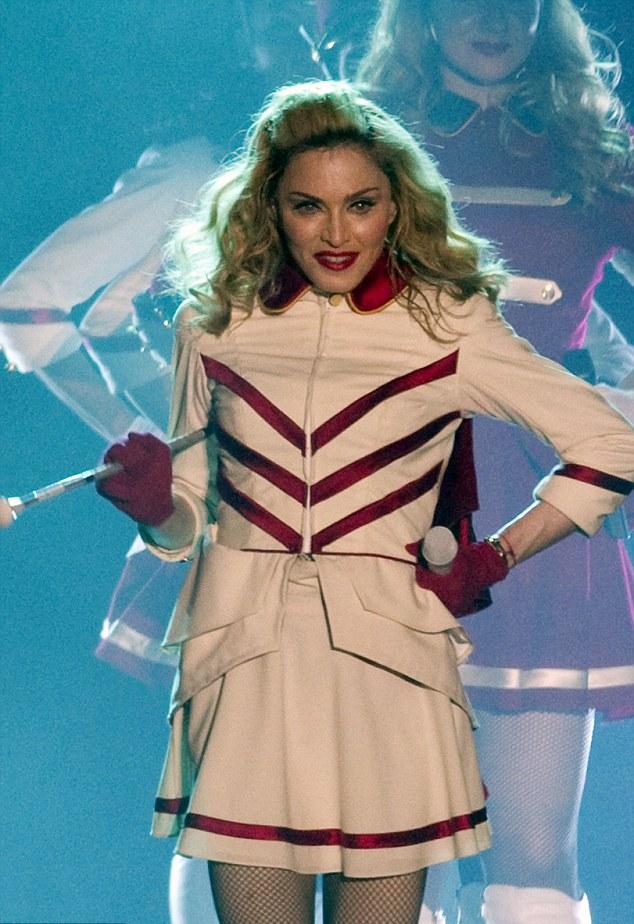 In this pic she looks so deranged
Does she not see how awful she looks, dressing and behaving in such an undignified manner. It's not connecting with the youth of today. They are laughing at her online. You can tell she is one of those crazy stars that is determine to do any madness that springs to their mind, no matter how foolish it makes them look to people.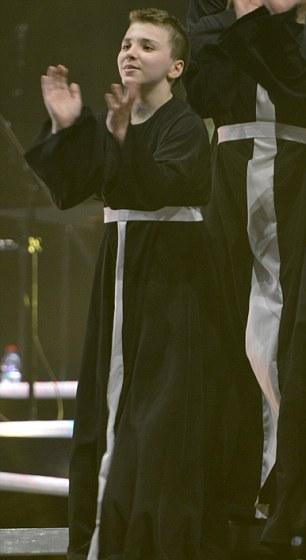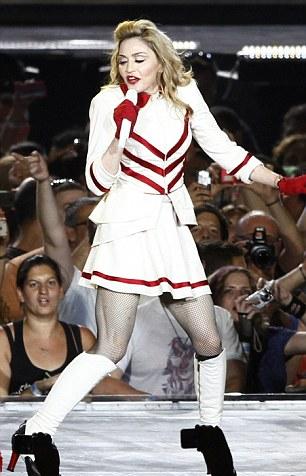 Madonna and her son mocking Christianity
Madwoman Madonna also had her son mockingly dressed as a priest, while she stood before a red Satanic cross, often used by devil worshippers as a symbol of evil and hate. She puts such negativity out there, then is surprised when it comes back to her in a bad way. Not to mention, she is reinforcing the view that she is a terrible parent, placing her preteen child in the midst of such debauchery and filth. Rumors in the industry are her son is gay.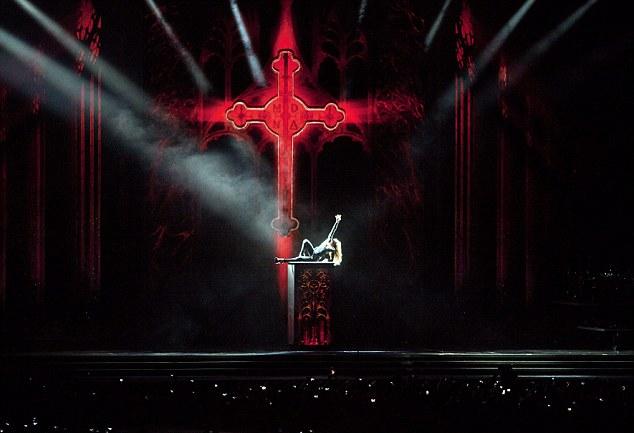 RELATED ARTICLES
The Body Language Of Madonna's Boyfriend Says He Is Not In Love With Her At All