Male Celebrities Like Usher Who Infect Others With Sexually Transmitted Diseases Should Have Been Taken At Face Value When They Publicly Bragged About Promiscuity
August 1. 2017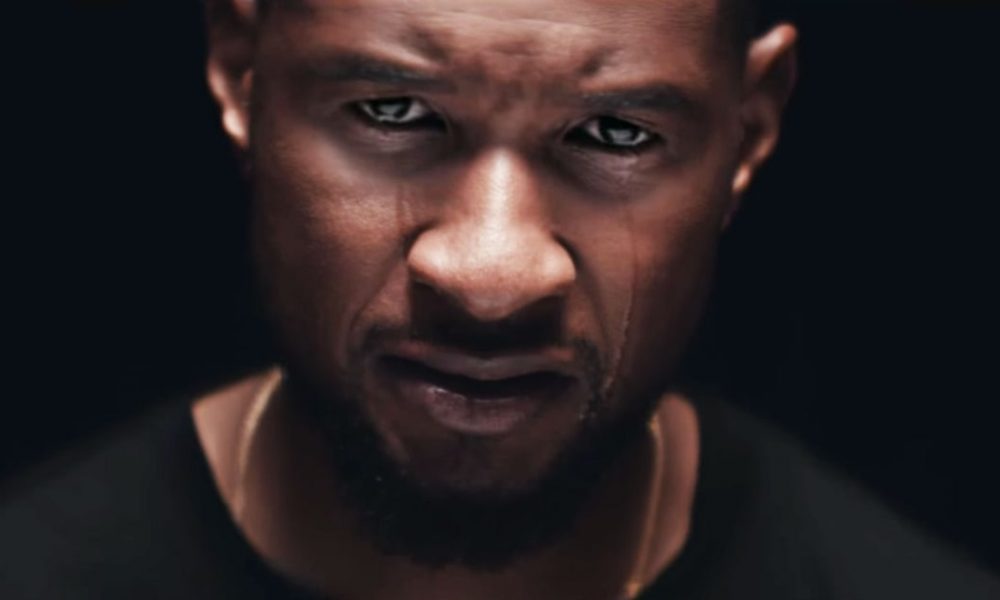 Usher
The late, great poet, Maya Angelou, once stated, "When someone shows you who they are believe them the first time." She is right. Too often people ignore the obvious for what they want to see, especially where celebrities are concerned, in favor of focusing on their fame and wealth.
Married R&B singer Usher has been in the news lately, due to lawsuits that have been filed against him for knowingly infecting women with painful, distressing genital herpes, which is currently incurable. Scientists are working on ways to combat the effects of genital herpes. However, none have offered a cure.
Usher has been showing for many years that he is promiscuous, reckless and disloyal. It doesn't get anymore disloyal than sleeping with one of your bride-to-be's bridesmaids. Even prior to his wedding regarding marriage that imploded within one year, Usher was stating and singing things that revealed he has sex with many people and keeps hurting women with his disloyalty.
Usher kept betraying woman after woman. He never closes out relationships. He just kept cheating like crazy during each relationship, breaking hearts and damaging women. Even his music told the same tale of what he is really like. Usher's song "Yea" brags about him meeting a woman at a night club and leaving to have sex with her. There are men and women who do this and it is dangerous.
Some online have expressed surprise as the news about Usher having and spreading genital herpes, which perplexes me, as he's shown for well over 15-years that he is a promiscuous, selfish man, using women for sex then tossing them like trash. Honestly and in all seriousness, I'm more surprised Usher doesn't have HIV, due to the sheer number of women he has been bedding. Usher's had sex with hundreds of women, many of whom are strangers to him, some are groupies, other are privately having sex with other men for money. It's a very messy trail.
In the track "Nice And Slow" Usher talks about picking up a woman off the streets and searching for a hotel to have sex with her in. He doesn't know her or her sexual history...nothing...just has sex with her. There are men and women who do this and some have been destroyed by it in different ways.
It reminds me of what happened to the late singing legend, Sam Cooke. He picked up a woman he didn't know at a bar and was driving around trying to find a motel to have sex with her in. He found a hotel and got the room. Little did he know she was a prostitute scamming him in an incident that violently claimed his life. Cooke was married at the time and the stories surrounding his death hurt and embarrassed his wife and family. I love Sam Cooke's music and admire the fact he set up his own music company, but promiscuity destroyed him.
There are other signs to watch for regarding men who are promiscuous. Be careful when a famous man (or any man) refers to women he dates or has sex with as "bit*hes" and or "hoes" and brags about how many females he has, as it's a bad sign (Usher has done this). It shows they do not value women. It shows they see females as sex objects to be used and discarded. It shows they are promiscuous and do not take their sexual health seriously.
You have to be careful of men like that. If you are not careful, they will make you sick. They could infect you with sexually transmitted diseases and some of them won't even tell you, leaving you to find out the hard way when you start showing symptoms of illness. This is especially negligent when it is HIV, as disease sufferers of the virus need treatment as soon as possible. Genital herpes, gonorrhea, syphilis and HIV do not discriminate. AIDS still claims lives everyday. However, some famous men think they are too special to get sick.
Usher has a song entitled "Let Me" where women are referred to as "bit*hes" and "hoes." Women are also referred to as "hoes" on Usher's songs "Linger" and "Lil Freak." In another song entitled "Good Kisser" Usher brags about kissing girls all over the world, which by the way, helps to spread herpes. For the record, Usher co-writes the music in question.
Usher's interviews also reveals he is promiscuous. Usher did an interview years ago talking about taking strangers back to his hotel room for sex. His definition of being clean and safe is putting the woman in a bathtub to take a bath. His words, not mine. For years there has also been gossip in the industry about Usher having threesomes and orgies. The more people one has sex with, the greater chances of becoming infected with sexually transmitted diseases and passing them on to others.
Even in the face of a genital herpes diagnosis, Usher has not slowed down on bit. He is having sex with and without condoms. People with genital herpes are also more susceptible to contracting HIV during sex acts. Usher and other men who behave in the same manner he does are a public health risk. I respect people's privacy especially where it concerns their medical history. However, I am not sorry someone released this information about Usher, as he is going around knowingly making women sick. The public needs to be warned.
In closing, there are also claims of Usher having a sexual relationship as a 15-year old with male producer Sean "Diddy" Combs, who is 16-years his senior. The subject came up in FBI and DEA documents regarding a drug dealer, James Rosemond, who went into the music industry as a manager, but kept dealing drugs as was arrested. Neither Usher or Diddy have commented on the FBI and DEA files, which makes it look quite true.
RELATED ARTICLES
Judge Makes Ruling On Wrongful Death Case Against Actor Jim Carrey Regarding Legal Claim He Infected His Girlfriend With STDs Leading To Her Suicide
Several Women Have Contacted Los Angeles Attorney Lisa Bloom Stating Usher Infected Them With Genital Herpes
Usher Sued For $20,000,000 Over Claims He Infected Another Woman With Genital Herpes While Cheating On Wife
Sean 'Diddy' Combs Sued Over His Bisexual Sex Romps That Exposed His Underpaid Chef To Sexual Harassment
Diddy Being Silent On Government Claims He Has Sex With Underage Boys Gives A Certain Impression
Woman Stalking Diddy While Claiming To Be His Wife Arrested For False Police Complaints
Singer Usher Paid $1,100,000 Settlement To Woman He Infected With Genital Herpes
Diddy And French Montana Looking Suspect In Photo At His Miami Mansion