Man Arrested And Charged With Spreading HIV Had Sex With 300 Men Knowing He Is Infected
September 8. 2013
David Magnum was arrested and charged with knowingly infecting people with HIV, who he met on the internet. It is estimated Magnum had unprotected sex with at least 300 men in Texas and Missouri. In Missouri, the legal penalties for such misconduct is far greater than other states and could carry a sentence of life in prison. Currently, it is illegal in 37 U.S. states to knowingly infect others with HIV. It should be illegal in every state and nation. It would help to curb transmission rates.
Many people still believe they are invincible and HIV and AIDS could never happen to them, when it can happen to anyone. Time after time, the Judiciary Report has witnessed people engage in reckless hook-ups on social networking with people they do not know and go on to publicly brag about having casual sex with, risking their lives.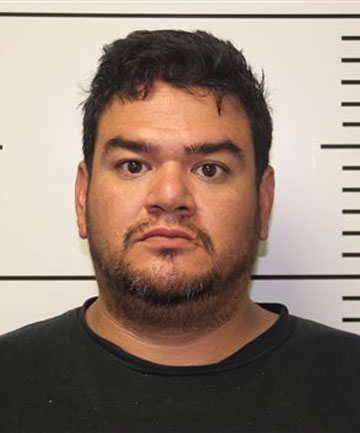 David Magnum
It is not a badge of honor, but one that should cause concern over a dangerous lifestyle. Social networking is great for interacting with others and some legitimate romantic relationships have stemmed from them, but nonetheless, dangers exist that people need to be mindful of in every way. Condoms sometimes fail.
Just so, hooking up with random people one had just met in public increases one's chance of contracting HIV and other STDs. You do not know other people's true sexual practices, especially someone you've just met. Do not endanger your health and very existence over casual sex. Nothing can take the place of a monogamous marriage between two loving people.
STORY SOURCE
David Mangum, Missouri Man Charged With Recklessly Spreading HIV, Claims He Had 300 Sex Partners
9/05/13 08:36 PM ET EDT - DEXTER, Mo. -- A Missouri man who told authorities he had sexual contact with as many 300 people since being diagnosed with HIV pleaded not guilty on Thursday to infecting another man with the virus, and prosecutors said more charges are expected.
David Mangum entered the plea after being charged with recklessly infecting another with HIV, which in Missouri – where penalties for such crimes are among the nation's harshest – carries a maximum sentence of life in prison. His attorney didn't return messages seeking comment.
Court documents allege that the 36-year-old told detectives in Dexter, a small town in southeast Missouri, that he had unprotected sex with as many as 300 partners since being diagnosed a decade ago with HIV, the virus that causes AIDS. Up to 60 of those contacts allegedly occurred after he moved to Missouri two years ago from Dallas, where he has convictions for prostitution, indecent exposure and public lewdness.
Many of his trysts stemmed from Craigslist ads, he told investigators, and he would meet up with men at parks, truck stops and other remote locations. Police believe many were truckers or others passing through the region, and because Mangum had little information about many of the men, investigators are concerned about finding potential victims, Dexter police detective Cory Mills said...
RELATED ARTICLES
Mobile Phone Companies Come Out Swinging At WHO Cancer Report