Man Arrested For Shooting Woman In The Vagina During Sex Leaving Her In Agony
August 9. 2017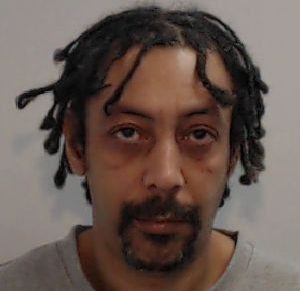 David Jeffers's mug shot. I've read comments on social networking where men jokingly bragged they were going to kill a woman's vagina during sex... but this dude did it literally.
47-year-old David Jeffers has been arrested, convicted and sentenced to 10-years in prison for shooting a woman in the vagina during a sex game gone wrong. The unnamed woman, was engaging in foreplay with Jeffers at a hotel in England on January 30th, regarding a gun in the vagina fantasy she harbored.
For some reason, the gun was loaded and Jeffers pulled the trigger. He panicked and called the hotel's reception desk to assist her, rather than 999 emergency services, before fleeing the room with the weapon and disposing of it. She was left in sheer agony, as she was alert and feeling the pain of the bullet tearing through her vagina, bladder and uterus, in what was a life threatening injury.
Hotel staff tended to the naked woman who told them, "I've been shot. I'm in agony. I'm going to die." She told paramedics, "He tried to kill me. He shot me. The man was a bad man. He blew my insides out." The woman has been left with permanent injuries that affects her daily life. That poor woman!
STORY SOURCE
Man jailed after woman shot in the vagina during sex game gone wrong
Friday 4 Aug 2017 5:07 pm - A woman was left fighting for her life when a shotgun that had been placed inside her vagina went off during a dangerous sex game gone wrong. David Jeffers has been jailed for 10 years for admitting that he placed the loaded gun inside the victim – though it was accepted the weapon went off accidentally.
Minshull Street Crown Court heard that Jeffers, 47, and the woman had consensual sex at the Britannia Hotel in Offerton, Stockport on January 30. They then took part in the fantasy, which the woman had previously spoken about, described as 'highly reckless and dangerous conduct' by prosecutor Peter Wright QC.
Mr Wright said Jeffers 'panicked' when the gun fired, calling the hotel's reception before fleeing with the weapon. Judge John Potter, who identified the woman only as 'J', said: 'It goes without saying that J was lucky to survive the horrendous injuries that were caused...