Man Arrested For Stalking 10-Year-Old Boy Via GPS After Trying And Failing To Adopt Him And Another Boy He Molested
November 26. 2015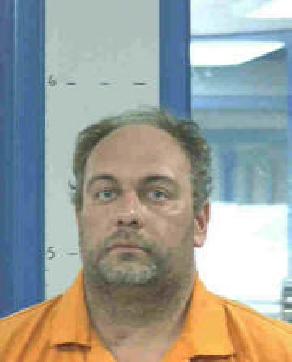 William Thomas Duncan
41-year-old William Thomas Duncan Jr., owner of Infinity Distribution Services Inc, is under arrest after giving a 10-year-old boy three gifts that contained GPS tracking devices, he used to stalk the minor. The three gifts were a computer tablet, a stuffed animal and board game. Duncan previously tried to adopt the boy, but was rejected by the state.
Court documents also reveal a previous cases, regarding Duncan trying to adopt another 10-year-old boy, but was rejected after disturbing behavior. Department of Social Services allowed Duncan to have weekend visits with two boys on separate occasions that resulted in highly questionable behavior. In the first incident, Duncan rubbed lotion on the 10-year-old's genitals, claiming the child had a rash. He was rejected from adopting the boy after the incident.
In what is baffling, the Department of Social Services, allowed Duncan to have another weekend visit with a second boy (the one who was subsequently stalked). The boy stayed at Duncan's home for the weekend, which should not have happened after the incident with the first child. However, Duncan's adoption was again declined after he slept in the same bed as the second 10-year-old and pressed his body up against the boy. Duncan is clearly a pedophile, who poses a very serious danger to children.
After the second adoption was denied, Duncan showed up at the boy's school with a lunch bag, claiming the child had forgotten his lunch. Inside the lunch bag was a mobile phone and note stating, "At this point, it is you and me against DDS." Using the GPS tracker in the gifts given to the boy, Duncan also stalked the child on a school field trip to a local zoo in North Carolina. Authorities revealed, the boy was terrified believing Duncan was coming to get him at the zoo in an incident the pedophile labeled a "coincidence." The GPS tracker also enabled Duncan to find out where the boy lives.
As seen in Hollywood cases regarding depraved celebrities, people are hiring private investigators not as a means of lawfully gaining information to protect themselves or to uncover bad behavior by partners or spouses, but to engage in criminal stalking, harassment, invasion of privacy and terrorization of innocent people they become obsessed with.
Private investigators are being hired by pedophiles and other perverts to help them stalk innocent people who want nothing to do with them. Stalking is a crime. It denoted serious mental illness. The average person knows stalking is wrong. Anyone who goes as far as to hire a private investigator to help them stalk someone is mentally far gone and should not be free.
STORY SOURCE
A Virginia Beach man has been charged with stalking a 10-year-old boy he had unsuccessfully tried to adopt
William Thomas Duncan Jr., 41, showed up earlier this month at the boy's school and later while the child was on a field trip at the North Carolina Zoo in Asheboro, according to court documents. The problem: Duncan wasn't supposed to know where the North Carolina boy lived or went to school. And he'd previously given the boy three items with GPS trackers hidden inside, documents said.
A federal magistrate on Tuesday ordered Duncan – the CEO of Infinity Distribution Services Inc. in Virginia Beach – held without bond on one count of interstate stalking. If convicted, Duncan faces up to five years in prison. In an affidavit filed in U.S. District Court, Homeland Security Investigations Agent Kristin Joseph said Duncan tried to adopt two 10 year-old boys in the past two years from different counties in North Carolina.
Both adoptions were denied. The first rejection came after Duncan applied lotion to the boy's genitals for a possible rash, the affidavit said. Officials in another county initially agreed in July to let a second boy visit Duncan on the weekends, but they removed him from Duncan's care in September after learning of the first denial. Joseph said Duncan slept in the same bed as the boy and pressed his body against him.
Joseph said Duncan was ordered to return the boy's property. Three of the items turned over to the Randolph County Department of Social Services, however, were not familiar to the child. Among them were a computer tablet, a Sorry board game and a stuffed animal. Investigators found GPS devices hidden inside the tablet case and the stuffed animal and mixed in with the board game's pieces, according to the affidavit.
Joseph said Duncan showed up at the boy's school Nov. 4 with a lunch bag, claiming the child had forgotten his lunch. Inside, investigators found a cellphone and a letter instructing the boy not to tell anyone about it and to text him with an "identification code." "At this point, it is you and me against DSS," the letter said, according to Joseph...
Joseph added that the boy "curled up in a ball" earlier this month when a police officer went to his house to talk about the incident at the zoo. The boy thought it was Duncan coming to get him, Joseph said.
RELATED ARTICLE
Former Subway Restaurant Spokesperson Jared Fogle Sentenced to 15-Years In Prison For Pedophilia