Mariah Carey Is Fuming Mad That Jennifer Lopez Upstaged Her On New Years Eve And Landed Drake As Well
January 7. 2017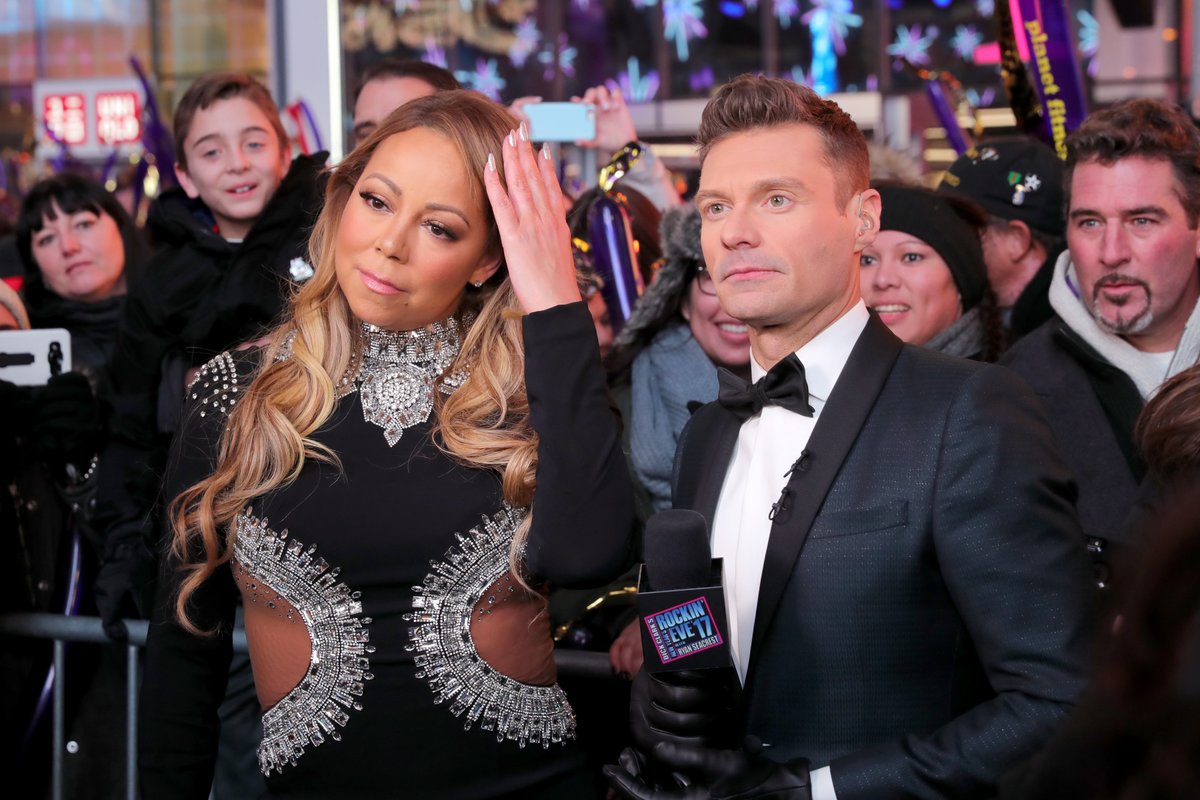 Mariah Carey and Ryan Secreast
I heard singer Mariah Carey is still fuming from her New Years Eve concert fiasco, where she was busted lip syncing. Not only is she upset at being made the butt of jokes by everyone from social networking to the San Antonio Spurs basketball team, Carey, is miffed that rival Jennifer Lopez's show went off without a hitch.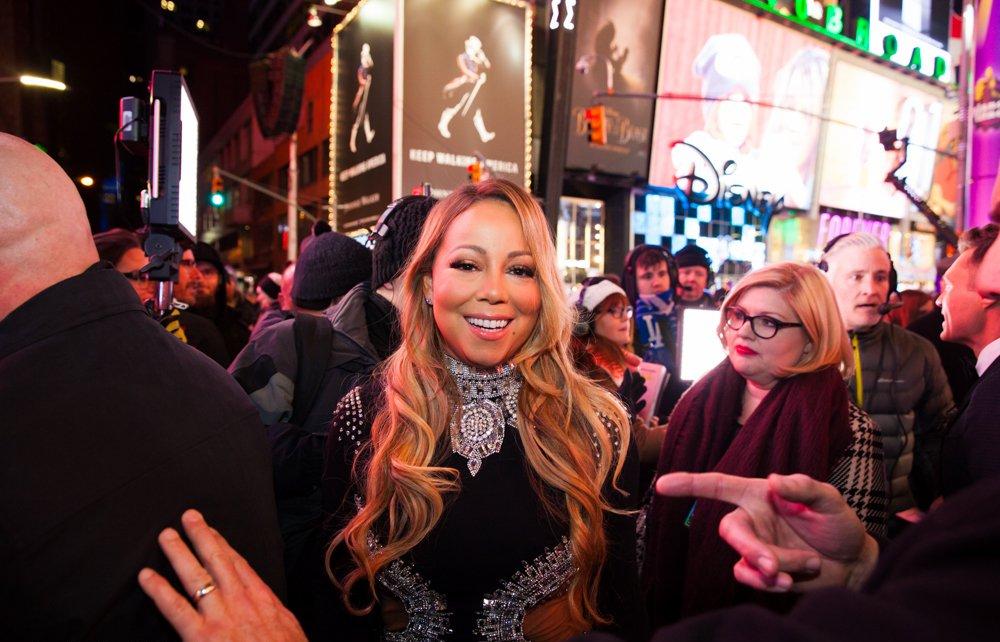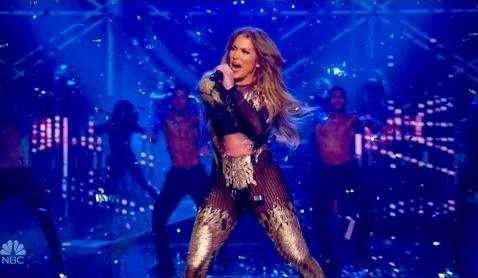 Mariah Carey (left) and Jennifer Lopez (right) sporting similar looks on New Years Eve
Carey did her failed performance for Dick Clark Production's telecast with hosts Ryan Secreast and Jenny McCarthy. Lopez's performance was broadcast on Carson Daly's rival telecast. Lopez's show received good reviews. Carey's was ripped to shreds. Ironically Carey wore a similar dress during the New Years Eve telecast, to the bodysuit Lopez sported on stage. For years Lopez's former label CEO, Tommy Mottola, would deliberately rip off Carey's clothing and hairstyle choices for Jennifer's projects.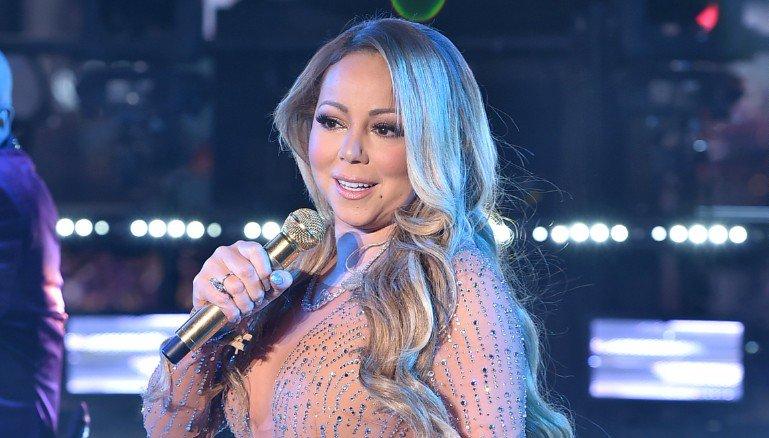 It just wasn't Mariah Carey's night...or year
Carey was also dumped recently by billionaire James Packer. Meanwhile, Lopez began dating famous rapper Drake. Carey then began dating her back-up dancer who is on her payroll, Brian Tanaka. Drake has been taking Lopez to expensive locations and giving her pricey gifts. Tanaka has been giving Carey lap dances (LOL).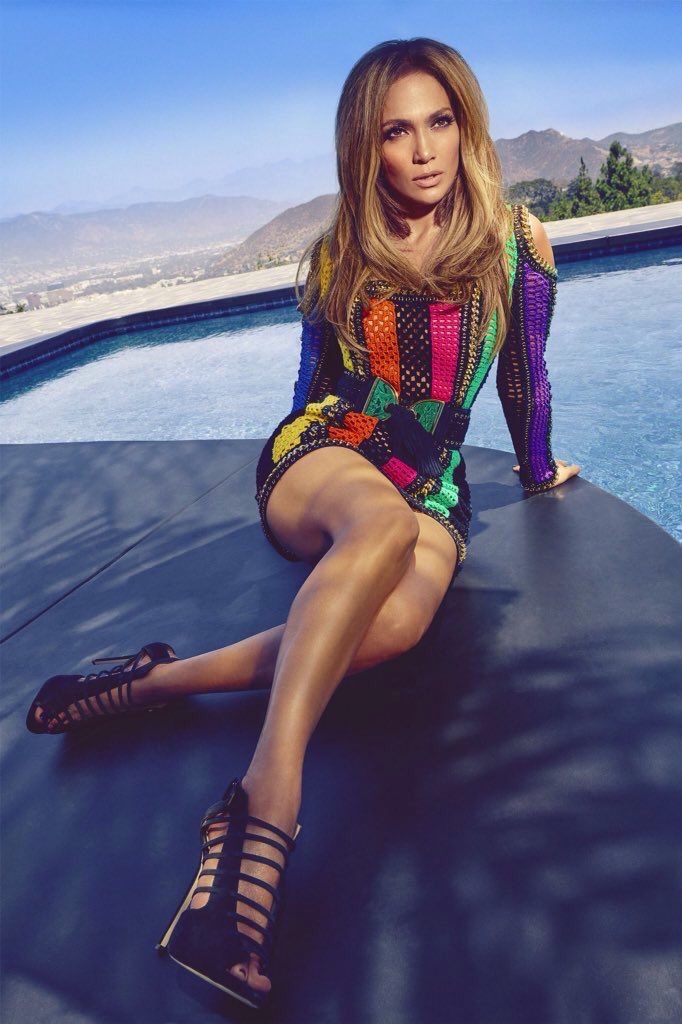 Jennifer Lopez
In their rivalry, Lopez has kept up her looks better than Carey. Lopez is also doing better on the charts and in concert sales than Carey, regarding their two most recent releases and tours. Lopez's Las Vegas residency has been way more popular than Carey's, after the latter began missing shows and her voice started giving out during the performances she did manage to make. It appears Lopez and Carey are still trying to one up each other. And right now, Lopez is winning.
RELATED ARTICLES
Mariah Carey Looks Back On Wedding Dress From Cancelled Engagement With Sadness After Being Dumped By Billionaire James Packer While Her Current Husband Knocks Up Aspiring Star
Mariah Carey Blames Dick Clark Productions For Her Botched Lip Sync Job At New Years Eve Show In Times Square But They Slam Her For Defaming Them (Videos)
Rapper Kanye West Released From Psychiatric Ward As 911 Tapes Reveal His Mental Breakdown Indicative Of Abuses Associated With Kabbalah
'Mariah's World' A Real Snoozefest Giving Audiences More Of The Same Old Stuff That Puts Mariah Carey In A Bad Light
Mariah Carey Mocked By NBA Basketball Team The San Antonio Spurs Over Botched New Years Eve Show (Video)
Mariah Carey's New Boyfriend Bryan Tanaka Looking For Financial Favors From The Recently Dumped Star
Mariah Carey Lied About Sex With Ex-Fiance James Packer Who Dumped Her
Mariah Carey's Mental Illness Apparent In 'Mariah's World' Reality Show