Mariah Carey's Mental Illness Apparent In 'Mariah's World' Reality Show
December 9. 2016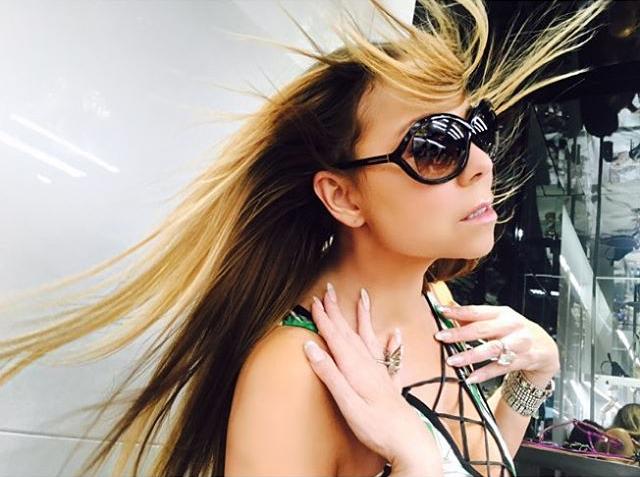 Mariah Carey
It's no secret Mariah Carey's marriage to former Sony Music CEO, Tommy Mottola, left her mentally ill, as he watched her 24-hours a day like a complete lunatic. Carey was constantly under surveillance by her controlling husband, who has ties to the mafia. Carey even complained of illegal wiretaps and cameras in their home watching her every move, which is sick. Carey was afraid of Mottola, who has dangerous, violent friends. Mottola's so-called bodyguards were known for threatening to harm people, even underage minors.
Carey began to exhibit the signs of mental illness due to Mottola's psychotic behavior. Even after Carey left Mottola, he began hounding her and plotting her career demise. Mottola had left his wife for Carey, 20-years his junior, only to see her run off with handsome, muscular athlete Derek Jeter. Carey had publicly embarrassed Mottola, who is an ill-tempered, spiteful, vengeful man.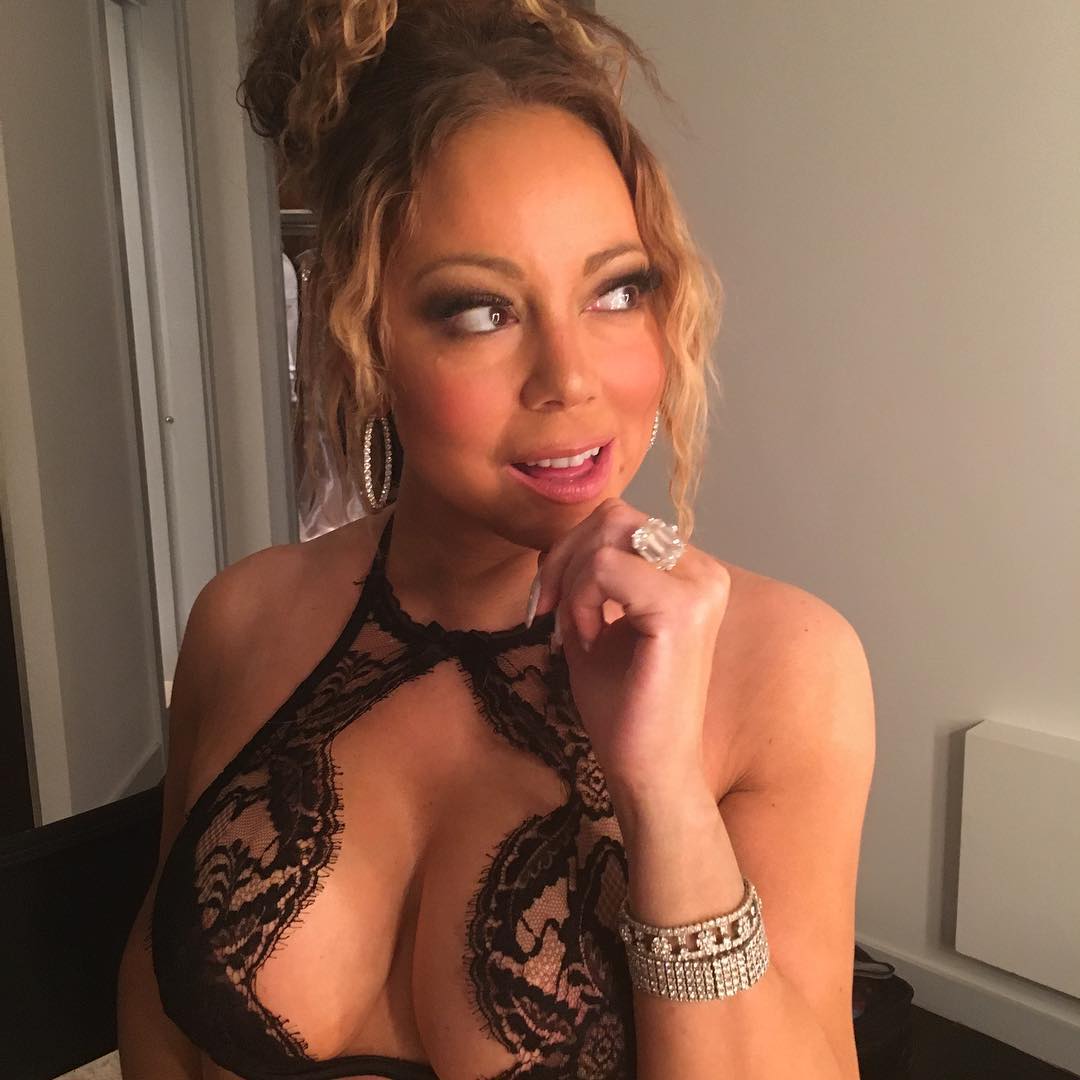 Mariah Carey's implants were not done right
Mottola tried to destroy Carey's music career, the very thing she had sold herself to him for years prior. Mottola had sex with, then signed a then new actress, Jennifer Lopez, to a record deal. Mottola made her over to look like Carey. Mottola also had producers craft a sound for Lopez that was similar to Carey's using pop with R&B and adding guest rappers.
Mottola directly placed Lopez in competition with Carey and repeatedly tried to one up her using the actress-turned-singer to undermine the career he had created for Carey. It got under Carey's skin to the point she hated Lopez (still hates her to this day). When Mottola began planting negative items about Carey in the press, her fragile ego fell a part.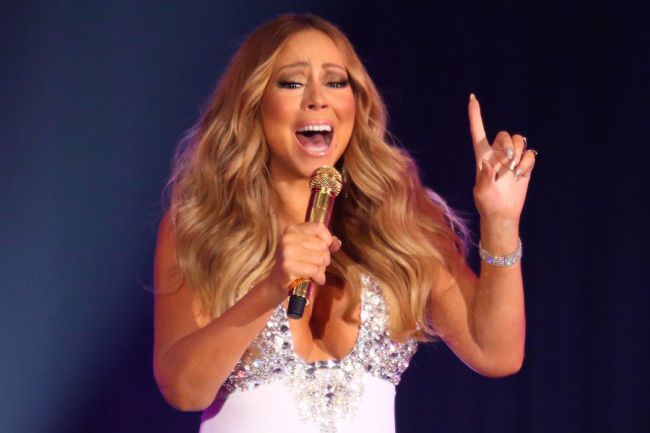 Mariah Carey performing on stage years ago
When Carey's career began tanking in 2001, the singer snapped and tried to commit suicide. Carey was quietly rushed out of the Hudson Hotel in New York, with reports circulating that Carey had tried to slit her wrists. Carey was forced into a psychiatric facility for months to recover.
Carey had been committing adultery with Mottola, selling herself because she wanted to be a rich and famous singer and the end result of the affair that was not meant to be, nearly cost Mariah her life via suicide. Carey has been exhibiting the signs of mental illness, such as bipolar disorder, split personality (Bianca) and paranoia. Carey also talks about the fact she repeatedly walks on her tip toes, which psychologists define as a sign of mental illness.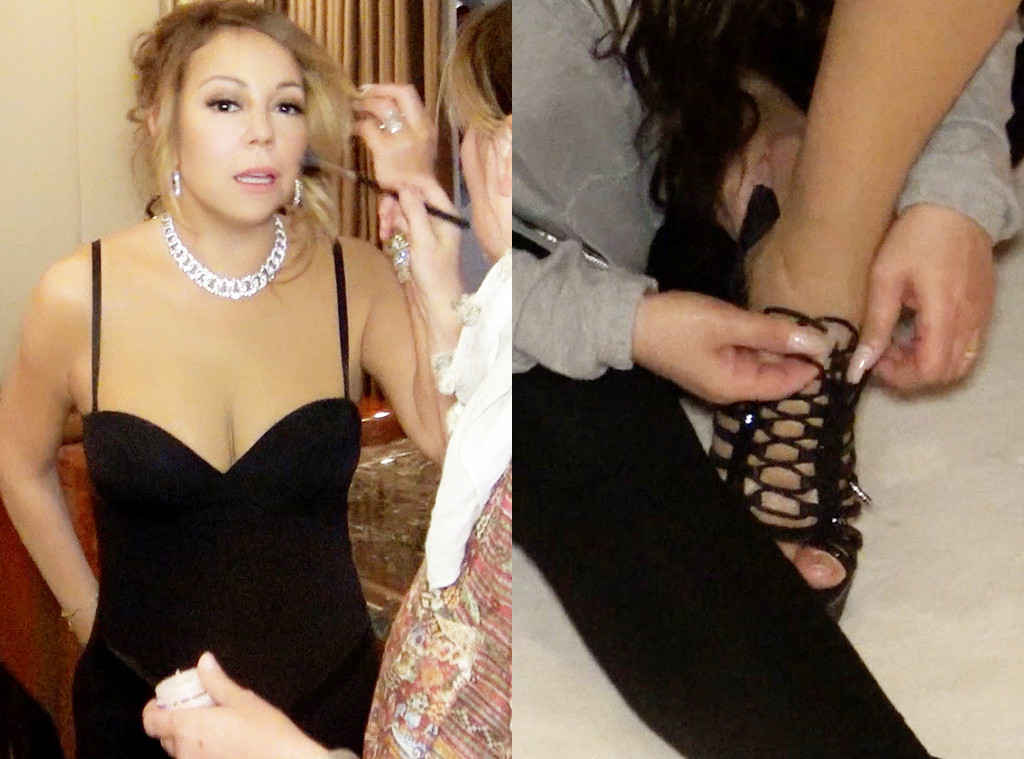 Mariah Carey refuses to put her own shoes on
Recently, in her new reality show "Mariah's World" Carey talks about talk show host Oprah Winfrey telling her she needs to put on her own shoes, as the singer has a habit of ordering a member of staff to do that for her (as well as hold her drink while she sips from a straw, which is outrageous, as there's nothing wrong with her hands).
Carey stated, "Oprah told me, 'Don't let anybody think that you don't know how to put your shoes on anymore.'" There's a reason for that. When an able bodied person demands other people put their shoes on, it gives a negative impression to the masses. It lends the appearance she is not in charge of her faculties.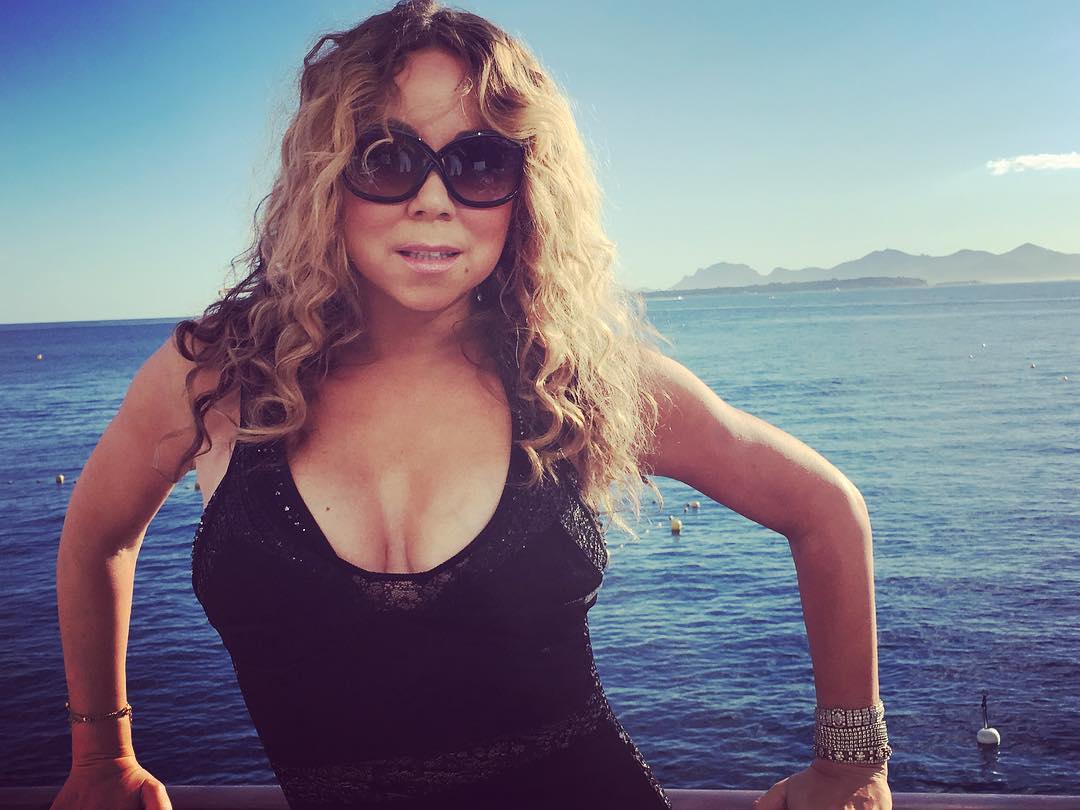 Mariah Carey
What's troubling is some impressionable audiences imitate Carey's behavior and are risking their mental health in doing so. Repetition becomes habit. Bad habits are detrimental. Do not imitate Carey's behavior. She is a woman struggling with untreated mental illness. Carey's husband, Cannon, coldly left her citing her mental illness he could no longer handle.
Carey's children also need to be taught what is sound behavior, because if they begin mimicking their mother's conduct, they will become mentally ill as well. With all the turmoil going on in Carey's life and career that is struggling again, she is in danger of another breakdown. A mental health professional should be introduced to the situation, for her sake and that of her children.
RELATED ARTICLES
Mariah Carey Looks Back On Wedding Dress From Cancelled Engagement With Sadness After Being Dumped By Billionaire James Packer While Her Current Husband Knocks Up Aspiring Star
Rapper Kanye West Released From Psychiatric Ward As 911 Tapes Reveal His Mental Breakdown Indicative Of Abuses Associated With Kabbalah
'Mariah's World' A Real Snoozefest Giving Audiences More Of The Same Old Stuff That Puts Mariah Carey In A Bad Light
Mariah Carey Lied About Sex With Ex-Fiance James Packer Who Dumped Her