Mariah Carey Sued For Being A Scrooge In Not Paying Choir $67,500 For Christmas Performances
September 21. 2017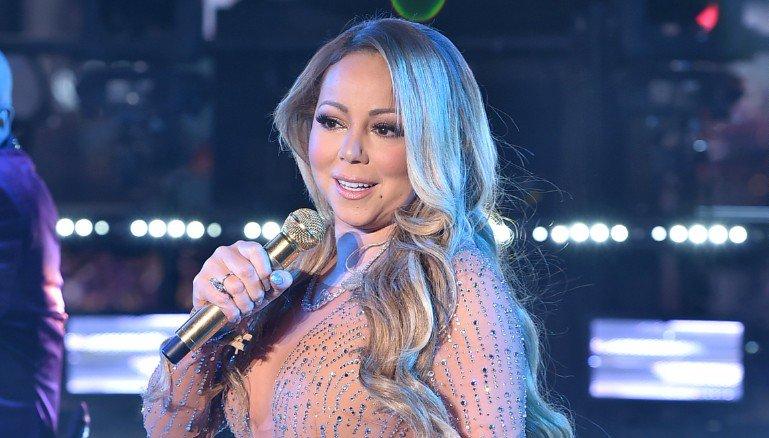 Mariah Carey: I was gonna pay you guys, but see what had happened was...
Pop singer Mariah Carey has been sued by the Broadway Inspirational Voices for $67,500 over non-payment of promised fees for a series of shows. Carey was contractually obligated to pay the choir, who gives proceeds from their appearances to poor and underprivileged New York City kids.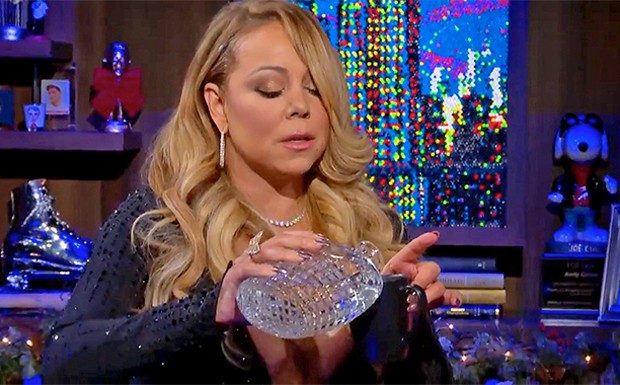 Carey has become an alcoholic and pill popper who can barely make her way around the stage or across a sidewalk without help
Carey has worked with the choir in the past, namely 2014, for a string of shows to support her appearances at Christmas. However, Carey's shows since that time have been a catastrophe. Carey either cancels performances or shows up late and not all there. She is constantly touring for money and to keep her name in the public eye, but it is for all the wrong things.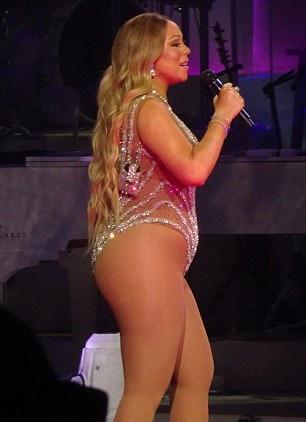 Carey wearing an ill-advised outfit in concert not suited to her current body type
Carey's career has turned into an absolute mess and now the business side is being impacted via non-payment of bills and botched tours. She won't listen to sensible people, whose advice and guidance could salvage her career. Carey instead opts to listen the yes men and women she has surrounded herself with, in behavior that is self-defeating. She's not the first entertainer to do so and likely won't be the last. However, it's not smart to self-destruct. Carey still has much going for her, but she is not making the most of it by getting the best help regarding her career.
STORY SOURCE
Mariah accused of screwing over choir that donates to charity
Mariah Carey was the Grinch who stole Christmas after suddenly canceling a $67,500 contract for a holiday concert series with a choir that donates proceeds to poor New York City kids, according to a new lawsuit. Carey had inked a deal with the nonprofit Broadway Inspirational Voices in November 2016 for 20 professional performers to support her nine holiday concerts at Manhattan's Beacon Theater, the suit says.
The group, which is comprised of Broadway veterans who've appeared with stars like Elton John and Sting, had joined the pop singer for her annual "All I Want for Christmas" shows in 2014. Carey "shined the brightest on the choir-assisted 'Silent Night' and "Joy to the World," The Hollywood Reporter commented at the time. The trouble with the 2016 concert series started when Carey's production company, Mirage Entertainment, failed to pay a $4,000 security deposit after signing the deal, the suit says...