Mariah Carey's Voice Was Showing Damage During New Years Eve 2017 Performance That Left Social Networking Complaining And Begging Her To Retire
January 2. 2018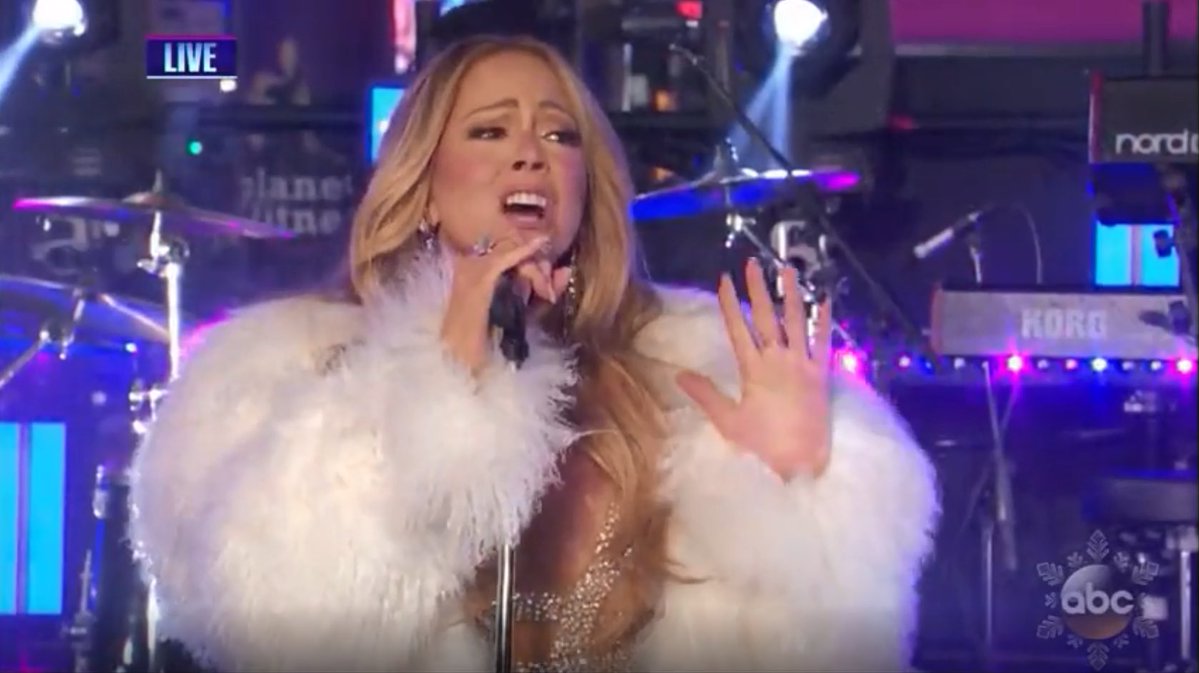 Mariah Carey
Pop singer Mariah Carey had an unforgettable, disastrous 2016 New Years Eve performance in New York's Time Square. Carey appeared to be lip syncing at select intervals, while she simply stopped singing during other segments of the songs. The ensuing publicity made Carey the butt of many jokes in newspapers, on blogs and social networking. Basketball even poked fun at her fiasco of a performance.
Previously, I stated in an article on this site that Carey should transpose the notes of her songs, singing in a lower register, as she is unable to successfully hit higher octaves in the manner she used to do during her heyday in the 1990s. Carey sang in a lower register last night, but her voice was very nasal, cracking and shot.
Carey's 2017 performance was better than the previous year, but you could hear the damage in her voice. Last night Carey even skipped the whistle register notes in the song "Vision of Love" which she became famous for earlier in her career, as she could not reach those notes. Even that did not help. Carey also brought in a choir, who were instructed to sing so loudly, you could barely hear Carey anymore. However, social networking were on to her and stated she used the choir in a bid to save the performance.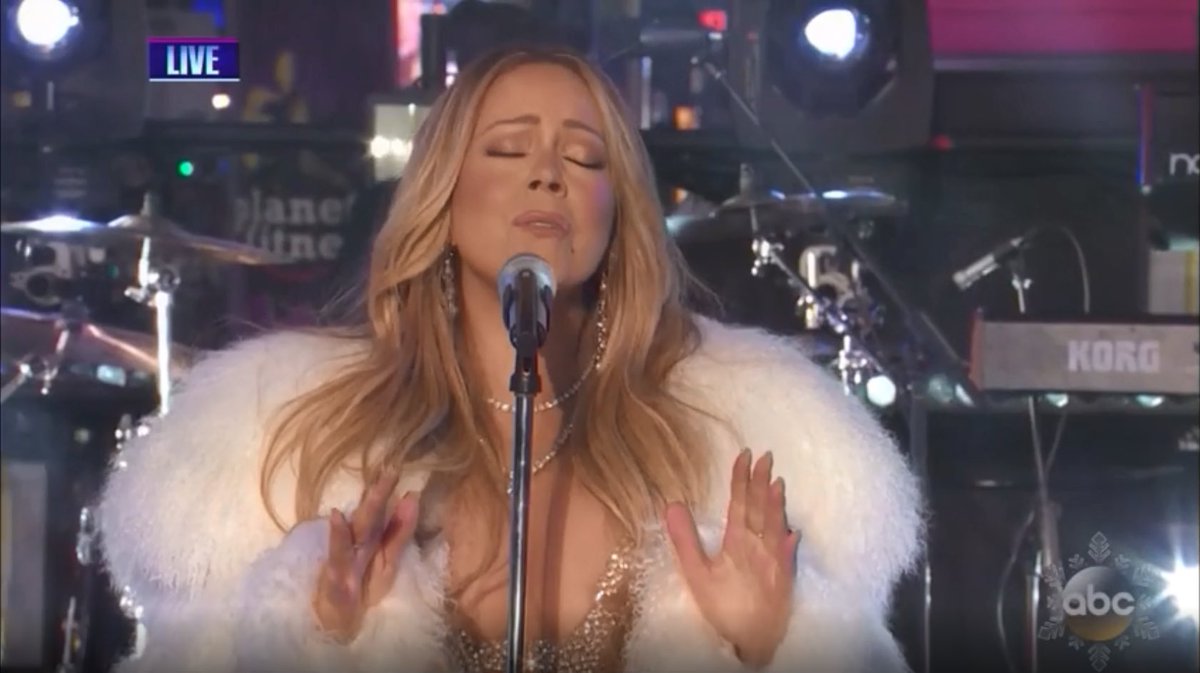 During the middle of her performance, nervous and anxious that her voice would give way again as it did in 2016, Carey oddly blurted out "I'm just going to take a sip of this ttea if they'll let me. They told me there would be tea." She was making excuses for the poor quality of her once stellar voice. Carey branded her performance a "disaster." Carey stated, "Ugh. It's a disaster. OK, well, we'll just have to rough it. I'm going to be just like everybody else with no hot tea."
Some on social networking demanded Carey retire, while others made fun of her performance. She tried to redeem herself after the 2016 disaster, but did not quite do the job. Some blamed the disaster on her age, as Carey began at 18 and is now almost 48. However, on New Years Eve, I watched an airing of the band Heart, live from Royal Albert Hall (2016) and both Wilson sisters, who are in their 60s, still sound great. The same can be said of Patti Labelle, who performed at the Thanksgiving Parade this past November.
Carey refuses to take a break from singing and go on much needed vocal rest. It continues to work against her. If her singing voice doesn't get a break, it will reach a point where it becomes unsalvageable.
Comments Fro Twitter.com: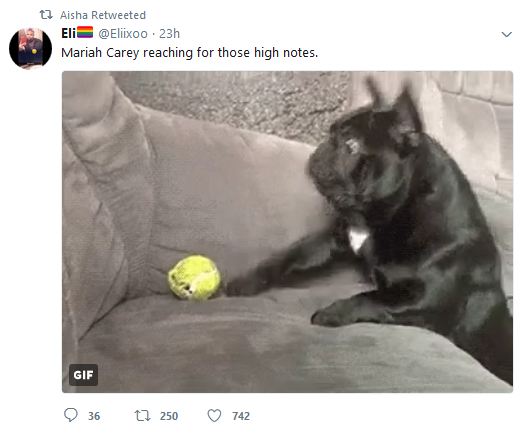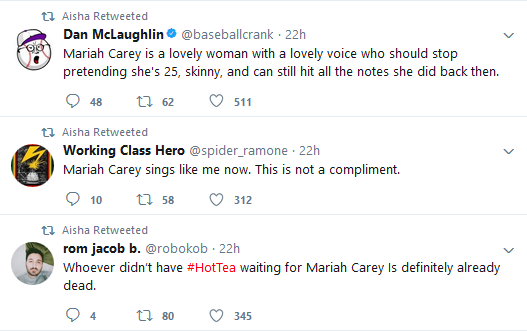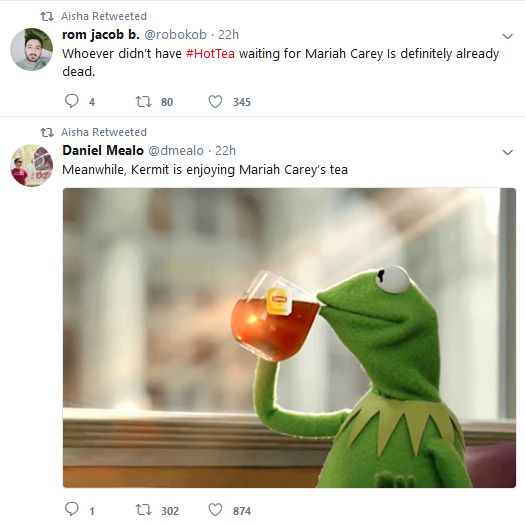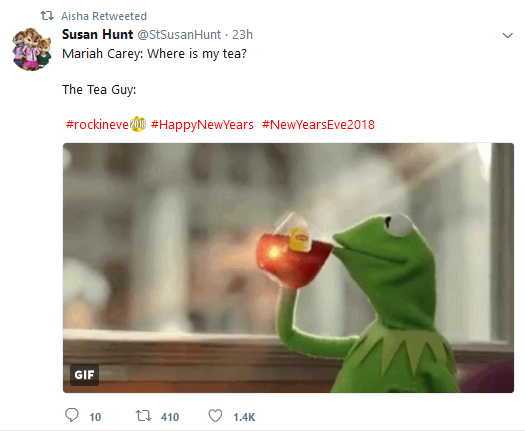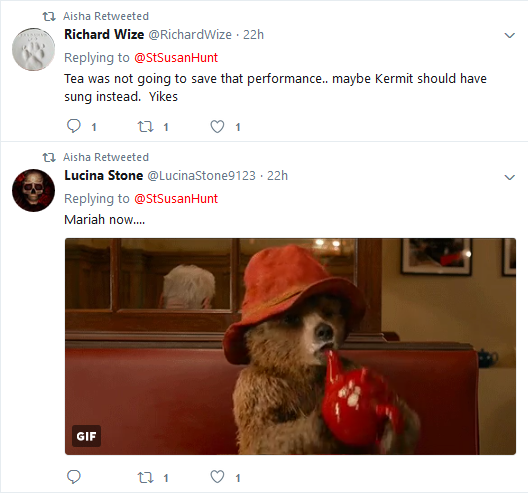 RELATED ARTICLE
Mariah Carey Mocked By NBA Basketball Team The San Antonio Spurs Over Botched New Years Eve Show (Video)