Martin Luther King Day Reminds The World Of His Message Of Peace And Equality
"Injustice Anywhere Is A Threat To Justice Everywhere" - Martin Luther King Jr.
January 21. 2013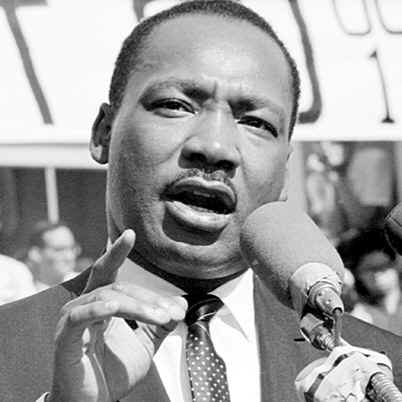 Martin Luther King Jr.
Today is Martin Luther King Jr. day, celebrating the life and legacy of the great civil rights hero, whose acts of peaceful protest changed the world. King, an eloquent preacher, shared his message of love, peace and equality with the world. He was ahead of his time and some hated him for his views of love and justice.
Throughout his years in the public eye, he was mercilessly and relentlessly pursued by the FBI, who ultimately commissioned his tragic death. However, in doing so, they made King a martyr revered around the world as a man of peace. King received the prestigious Nobel Peace Prize for his contributions to humanity and has a lasting legacy as a world hero.
In the lives of many great heroes, one will find love, conflict, struggle and betrayal. It is something all great men and women have to face and overcome. King's words indicated his disappointment at the betrayal of his friends who fled in the face of persecution from the FBI when he stated, "In the end, we will remember not the words of our enemies, but the silence of our friends" and "There comes a time when silence is betrayal."
All too often those in government look the other way to the unthinkable, the pain and suffering of the poor and the innocent. To this King stated, "Never, never be afraid to do what's right, especially if the well-being of a person or animal is at stake. Society's punishments are small compared to the wounds we inflict on our soul when we look the other way."
But King understood love is greater than hate, as he stated, "Darkness cannot drive out darkness: only light can do that. Hate cannot drive out hate: only love can do that" and "I have decided to stick to love...Hate is too great a burden to bear."
No matter what you go through in life, when it seems like evil has triumphed over good, do not allow the hatred of others to change you to their negative ways. Remember the good you stand for and let it be the guiding force in your hearts and minds.
RELATED ARTICLE
The FBI Is Wrong To Promote J. Edgar Hoover After What He Did To Martin Luther King Jr.