Mary J Blige's Stepdaughter Insults Her On 'Growing Up Hip Hop'
Social Networking Slams Mary J Blige's Stepdaughter
August 14. 2017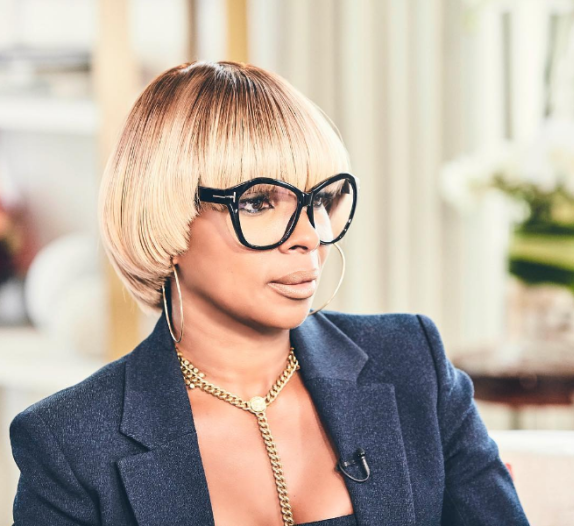 Mary J. Blige
Briana Latrise Isaacs, the stepdaughter of R&B singer, Mary J. Blige, is not endearing herself to people on social networking, due to her conduct on the reality show "Growing Up Hip Hop." The comments on social networking about Briana are overwhelmingly negative. Briana has a very bad attitude. She has insulted just about everyone in her circle, taking particular aim at Angela Simmons, daughter of rap legend Rev Run of Run Dmc.
Briana also arrogantly weighed in on Blige's divorce from her father, Kendu Isaacs, who cheated on her with their recording artist, Starshell. Isaacs also spent $420,000 of Blige's money on Starshell. Divorce proceedings have become very acrimonious. Blige is being taken advantage of and the judge has failed to act in a reasonable manner regarding a prenuptial agreement.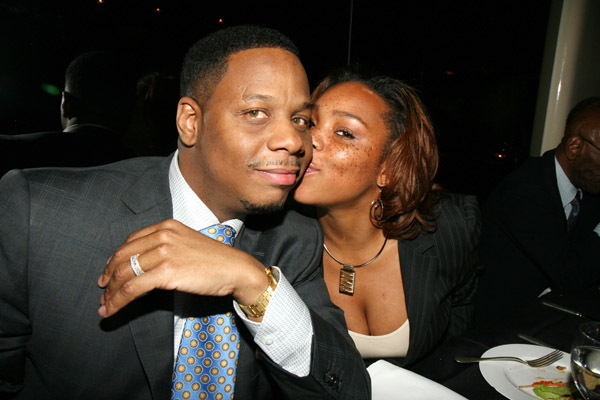 Kendu Isaacs and daughter Briana Isaacs. The Isaacs are exploiting Blige to live a luxury lifestyle.
Briana stated on the entertainment news show "Bossip" regarding her dad and Blige, "I have watched that n**** do amazing things when no one really wanted to touch her in the beginning. cause she was drunk and reckless. then she transitioned and crossed over and started getting white people money."
Issacs is not responsible for Blige's success. Briana is sorely mistaken and simple math reveals this fact. Blige became famous in 1992. She released six successful albums and many collaborations before she met Isaacs years later and they wed in 2003. Once again, simple math. Blige's most successful albums are 1997's "Share My World" and 2001's "No More Drama" which predate Isaacs' arrival. Again, simple math.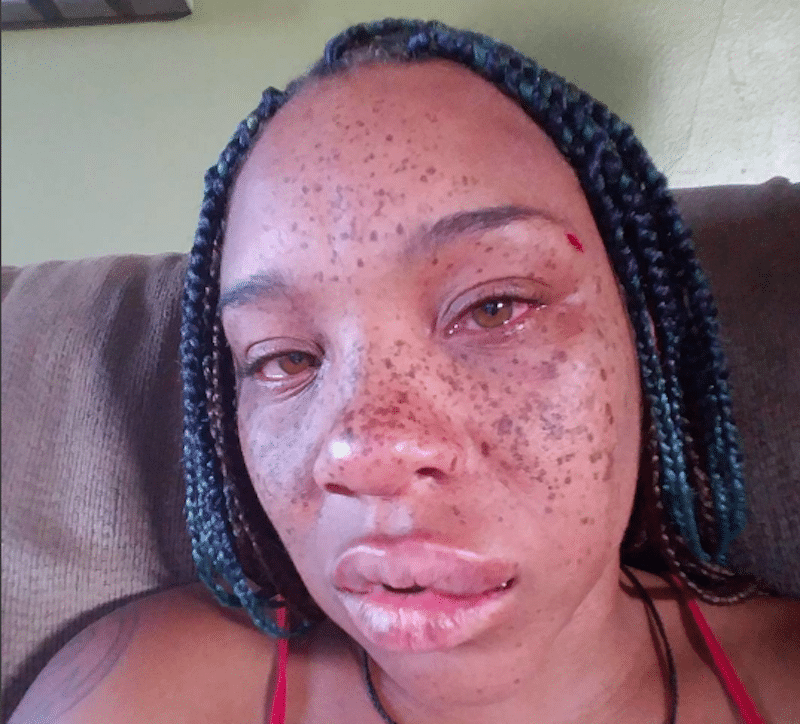 Briana after domestic violence incident
Blige's biggest career disasters - the Burger King chicken sandwich commercial, singing a song to Hillary Clinton while seated in an interview room with the politician, and her FFAWN charity scandal (donation money went missing and the charity defaulted on a $322,000 loan issued by TD Bank), occurred under Isaacs' management of her career and financial affairs. The Burger King commercial and the video clip of Blige singing to Clinton was terribly mocked on social networking and blogs. The press labeled Blige's FFAWN charity a "scam" and "fraud."
Brianna is bitter for a number of reasons. She has a chip on her shoulder, because unlike her cast mates, she is not directly related to a hip hop star. She is not well liked in the group, as she has insulted and provoked many people with her nasty comments. In 2016 Briana was physically beaten by her boyfriend, Iman Omari, in acts he should not have done. She stated after the incident, "Great, another scar from another n***a beating up on me. I sure know how to pick them."
RELATED ARTICLE
Mary J Blige Hit With Big Alimony Payments That Will Be Spent On Her Husband And His Side Chick Who Already Secretly Received $420,000 Of Her Money