Michael Jordan Asks Court To Throw Out Paternity Case By Aspiring Rapper's Mother
March 4. 2013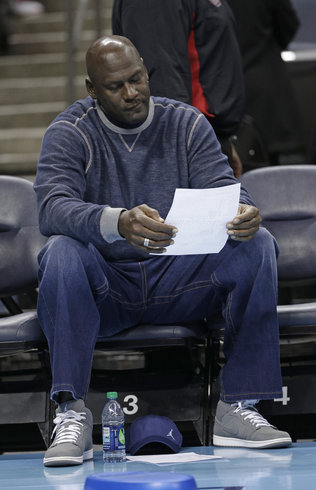 Michael Jordan: oh no they didn't!
Basketball legend, Michael Jordan, via his attorneys, has filed a motion to dismiss documents in the paternity case brought against him by Pamela Smith on behalf of her son, Taj Jordan, real name, Grant Pierce Jay Jordan Reynolds, who is an aspiring rapper. Smith is a love instructor who teaches couples how to perform oral sex (yea, that'll look really good in court - not really).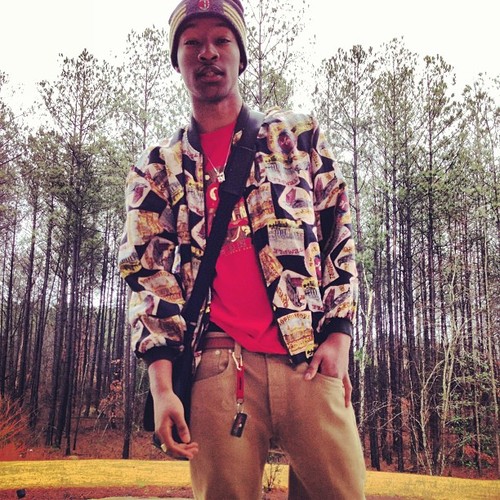 Taj Jordan: daddy is that you?
It is alleged that Jordan and Smith had a sexual affair during his marriage to Juanita Vanoy. Jordan and Vanoy are now divorced, in a union that spawned three children, all of whom the basketball player has acknowledged and supported. Jordan is currently engaged to Miami psychologist, Yvette Prieto.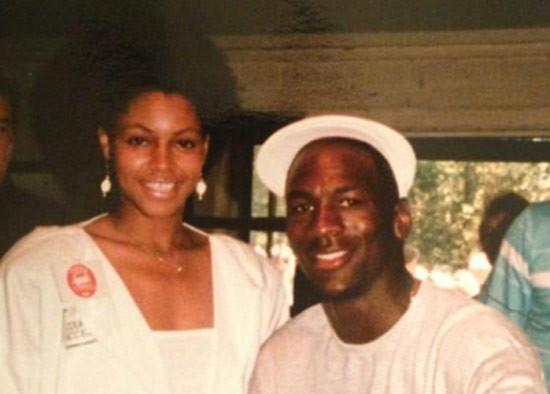 Pamela Smith and Michael Jordan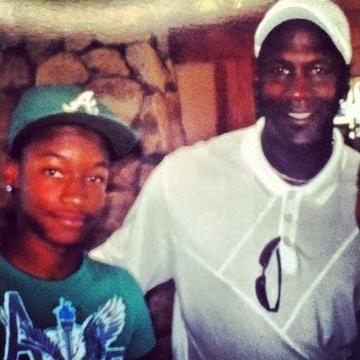 Taj Jordan and Michael Jordan
In court documents filed with judge Besonetta Tipton Lane, famous for presiding over high profile marriage and custody cases regarding singer Usher and basketball player, Allen Iverson, Jordan denies all of Smith's claims and rejects her requests for financial support. Jordan has retained Usher's attorney.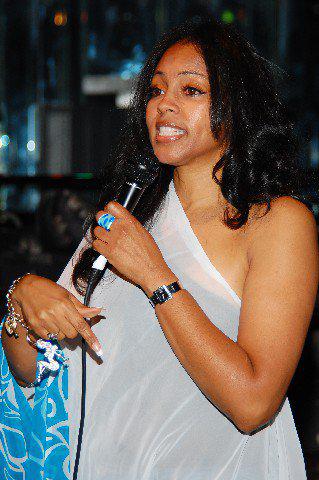 Pamela Smith: okay boo, I'm about to get paid!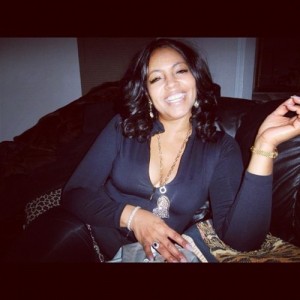 ...maybe not!
Jordan referred to the case as an abuse of the legal system and further commented through his rep, "Public records show that the paternity of the child was established in a prior case in this same court many years ago and that Michael Jordan is not the father. He also filed a counterclaim seeking sanctions for the false claims made against him. It is unfortunate that well-known figures are the target of these kind of claims. Michael Jordan will vigorously defend himself and his reputation."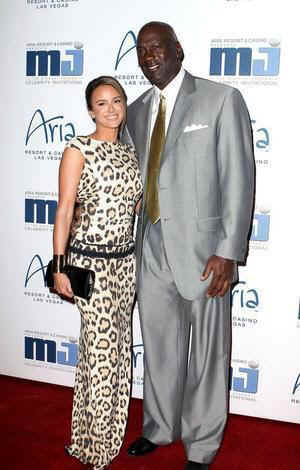 Yvette Prieto and Michael Jordan
I feel sorry for this kid, because if his mother has lied to him about the identity of his father, he is in for a world of embarrassment, ridicule, disappointment and emotional trauma. Women, be truthful with your children from the start. They at least deserve that.