Mitt Romney Declared The Winner Of The First Presidential Debate Beating Barack Obama
October 4. 2012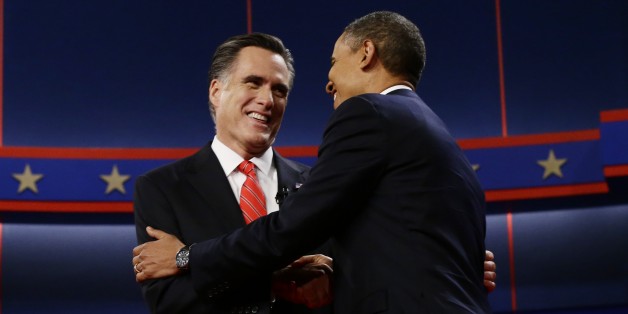 Mitt Romney and Barack Obama
It is unanimous, Mitt Romney has been declared the winner of the first U.S. presidential debate against incumbent, President Barack Obama. A very assertive Romney pummeled President Obama in the debates last night that took place in Colorado. Romney repeatedly invoked the battered state of the U.S. economy and the fact the economic numbers are worse than when Obama took office.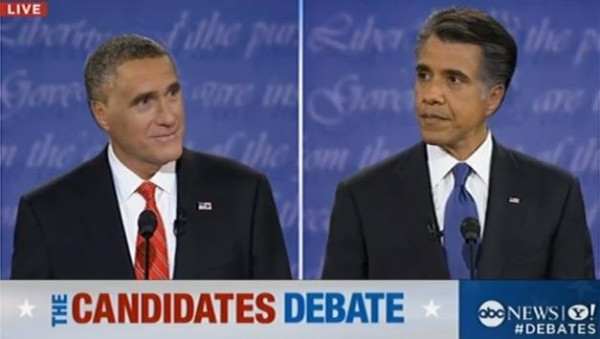 A hilarious reversal of fortune hair, regarding what each candidate would look like with their hairstyles reversed (Photo Spoof Credit: YourFavWhiteGuy)
Romney showed up ready for him, but Obama seemed to phone it in. Obama seemed overly subdued throughout the debate. He appeared defeated, demoralized and depressed from the outset. Many of his supporters in the press were mortified at his performance, openly stating Romney had gotten the better of him and on a national stage. One report even suggested Obama shook Romney's hand at the end of the debate and stated, "You won."
RELATED ARTICLES
Documentary Film 'Obama's America 2016' Rakes In Millions At The Box Office
U.S. Economy Is Stagnating In A Troubling Pattern And Cycle Of Corruption
The U.S. Economy Takes Another Nose Dive On Dismal Job Numbers And Negative Manufacturing Data
Pollster States If The U.S. Economy Does Not Improve Barack Obama Will Lose The Election To Mitt Romney
Barack Obama In Over His Head With The Economy And In Need Of Help
U.S. Economy Adds Fewer Jobs Than Expected In A Significant Slowdown
Mitt Romney Ad Slams Barack Obama For High Unemployment Among Minorities
Ben Bernake Rings Sobering Alarm On The Dismal State Of The U.S. Economy
Joe Biden: We Can't Replace The 8 Million Jobs Lost
Ben Bernake Didn't See The Financial Crisis Coming
Bernake Defends Reckless Spending
U.S. Unemployment Continues To Rise
The Benefits Of Government Cost Cutting
GDP Data Shows The Recovery Failed