Music Producer And Rapper Kevin McCall Threatens To Kill Chris Brown And His Young Daughter If He Shoots Him
January 10. 2018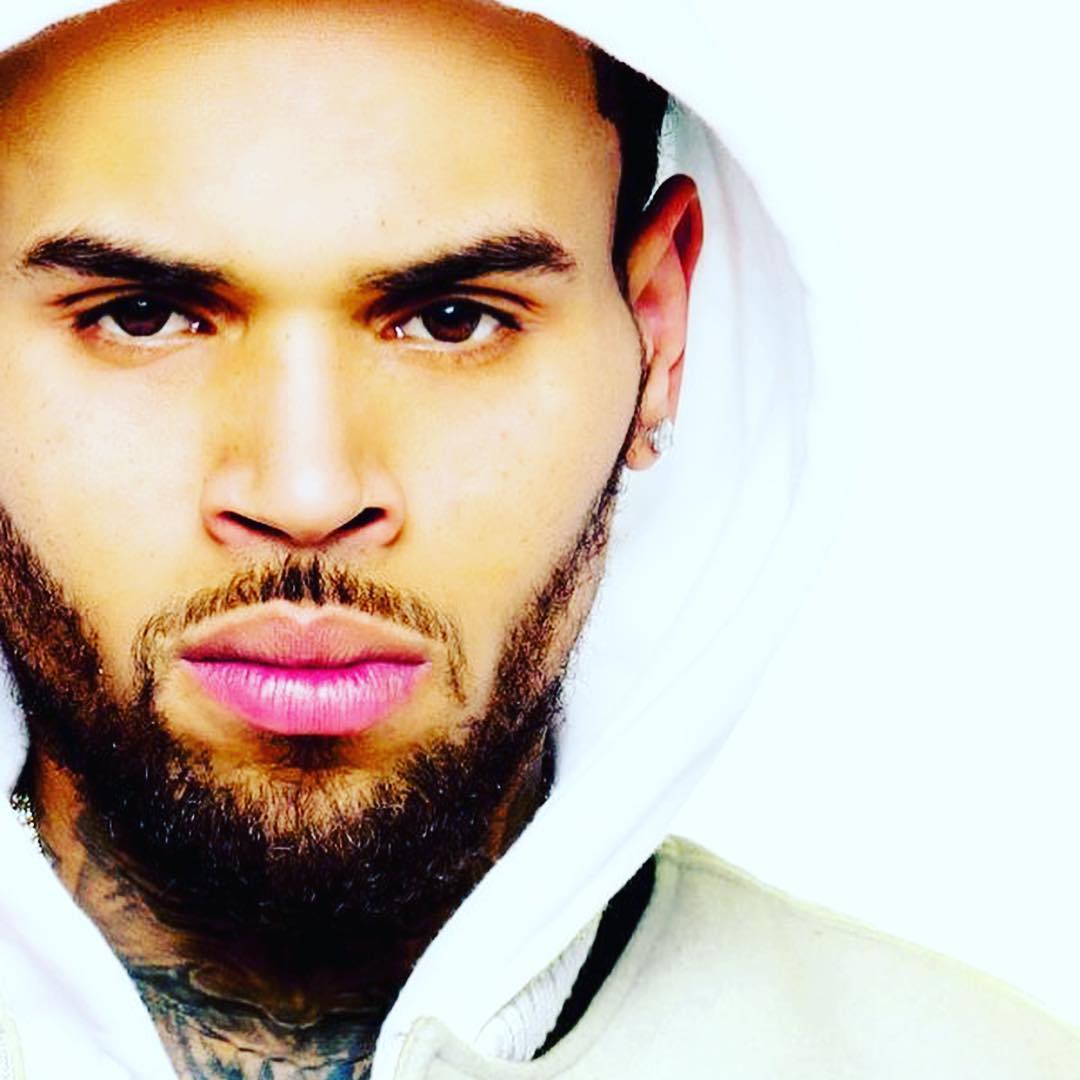 Chris Brown
R&B singer Chris Brown, 28, has been engaged in a war of words with his former artist and producer, Kevin McCall, 32, who was signed to CBE (Chris Brown Entertainment), distributed by RCA Records/Sony Music. McCall and Brown began having creative and personal differences. It escalated into online threats, when Brown refused to release McCall from his recording contract.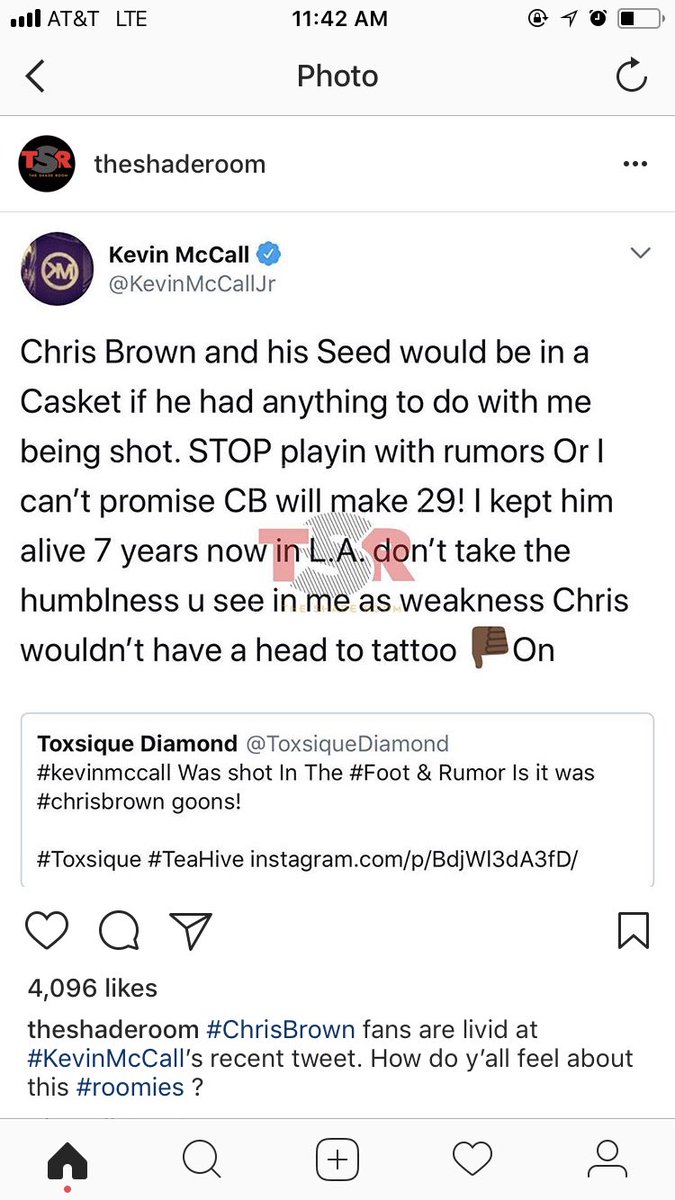 Brown eventually released McCall from his contract, but their war of words has continued. Brown made threats to shoot McCall. McCall in return has now threatened to shoot Brown and his 3-year-old daughter, Royalty Brown. McCall made the threat on the social networking site Instagram.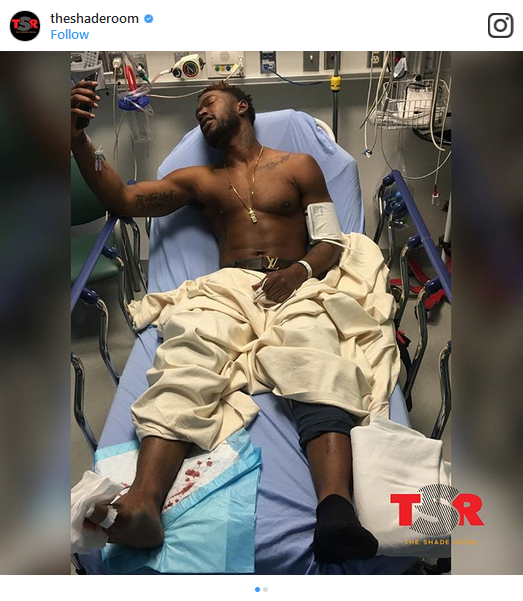 Kevin McCall in the hospital suffering from an alleged self-inflicted gunshot wound to the foot, has shot himself in the foot in more ways than one
Both men have claimed ties to Los Angeles street gangs and their threats of violence are being taken seriously by observers online. McCall posted a photo of himself bleeding in a hospital bed, suffering from a gunshot wound. He stated it was accidentally self-inflicted. However, Brown's fans began speculating the singer had him shot.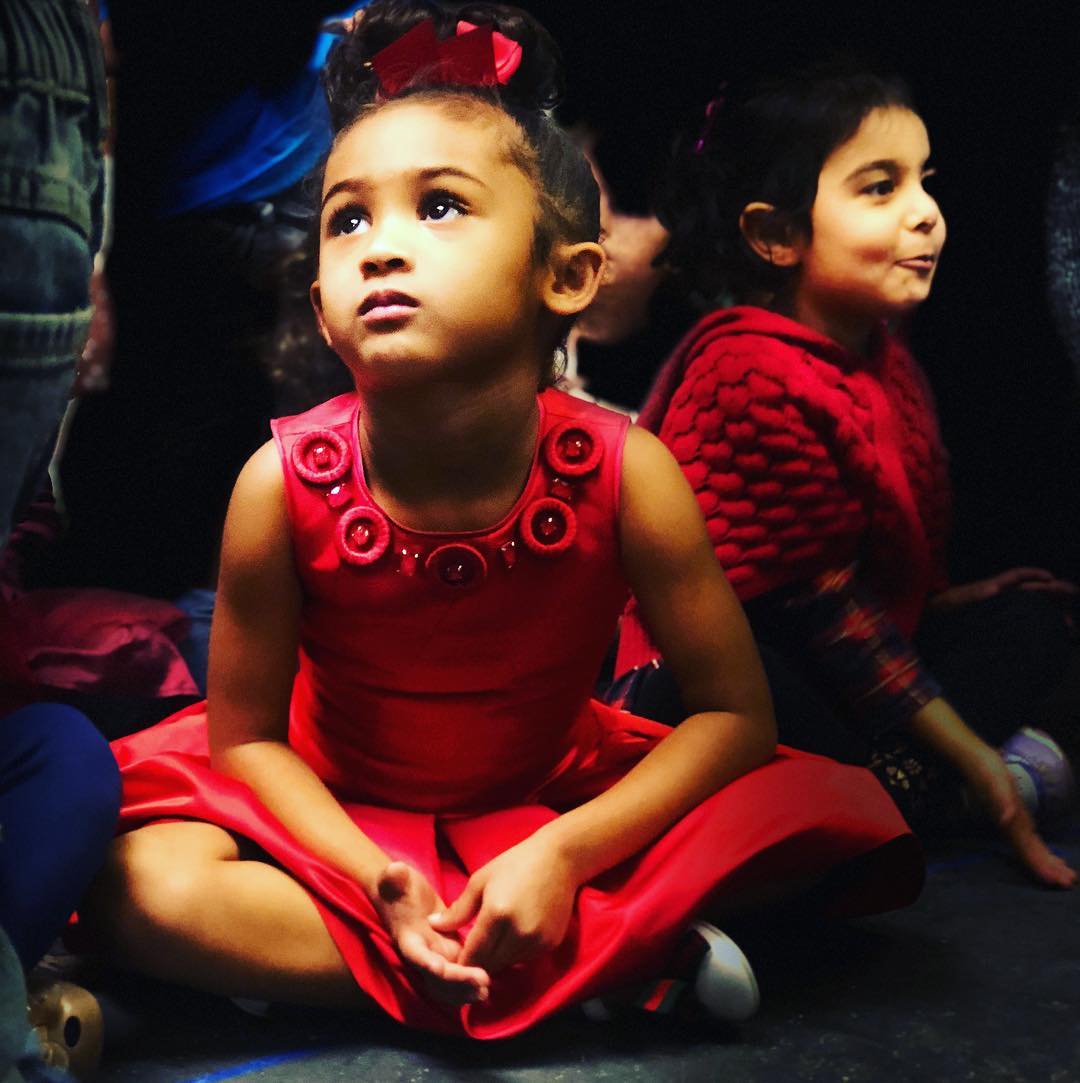 Royalty Brown
McCall became angry at the claims and stated, "Chris Brown and Royalty would be in a casket if he had anything to do with me being shot. Stop playing with rumors or I can't promise CB will make 29!" McCall should not have made those statements. He is misguided. What does poor little Royalty Brown have to do with this. McCall needs to leave the baby out of this. She didn't do anything to him. Furthermore, no one should be threatening violence against anyone in this matter. It has gone too far. They need to stop.
Side Bar: As I have expressed in past articles, I am concerned about Royalty's environment with both parents. McCall's threats do not help matters.
RELATED ARTICLE
Chris Brown In Another Social Networking Fight Threatens To Beat Producer