New Lawsuit Against Singer Usher For Infecting Two More Women And A Man With Genital Herpes
August 5. 2017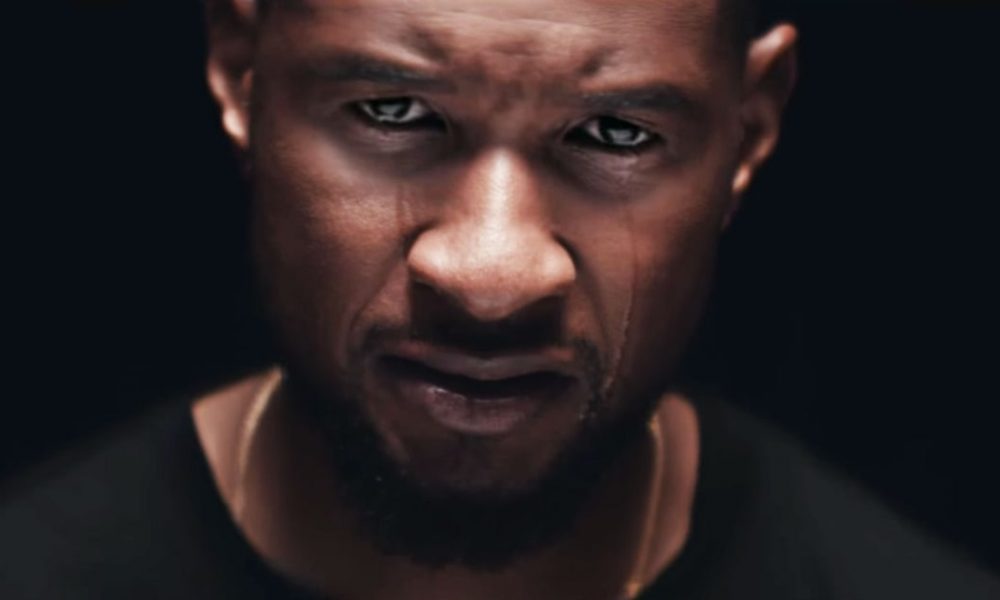 Usher
Married singer Usher has been sued in another lawsuit for infecting people with the sexually transmitted disease genital herpes (herpes simplex II). Famous Los Angeles attorney, Lisa Bloom, has stated she will file a lawsuit on behalf of three individuals on Monday, alleging Usher infected them with genital herpes.
The case features claims by two women and one man. As stated previously on this site, there have been rumors for years that Usher is bisexual and has engaged in threesomes and orgies. He was proposition for gay sex as a minor, which is unlawful and a sad and common occurrence in Hollywood. Teen stars are preyed upon in a terrible manner. Usher was sued in two other cases for infecting women with genital herpes. The first case resulted in a $1,100,000 settlement. The second case is pending. Usher has not denied the allegations and admitted culpability in the first lawsuit.
Sexually transmitted diseases such as genital herpes and HIV spreads easily and rapidly due to the fact sufferers do not immediately show symptoms. Therefore, people do not know they are infected and spread the disease to others. However, the law recognizes that once a person knows they are infected, they are eligible for criminal prosecution for knowingly spreading sexually transmitted disease. There is every indication present that Usher knew he had become infected and engaged in reckless, unprotected sex with many people. Therefore, he is culpable.
STORY SOURCE
Two more women and a MAN sue Usher claiming he gave them herpes after not warning them he had an STD
Published: 19:09 EDT, 4 August 2017 | Updated: 07:24 EDT, 5 August 2017 -View comments Two more women and a man are planning to sue Usher alleging that the singer exposed them to herpes without telling them. Celebrity attorney Lisa Bloom said she is planning to file the suit in California on Monday and will hold a news conference to correspond with the filing as one of the women is set to appear with her.
The other woman and man involved in the suit will remain anonymous and will appear as Jane Doe and John Doe in the lawsuit. Bloom, whose mother is high-powered attorney Gloria Allred, says that the three people claim they had sexual contact with the Grammy award-winning singer after 2012. The three individuals claim they had sexual contact with Usher after 2012 and that he allegedly did not warn them that he had an STD. DailyMail.com has requested a statement from Usher's representatives...
RELATED ARTICLES
Male Celebrities Like Usher Who Infect Others With Sexually Transmitted Diseases Should Have Been Taken At Face Value When They Publicly Bragged About Promiscuity
Judge Makes Ruling On Wrongful Death Case Against Actor Jim Carrey Regarding Legal Claim He Infected His Girlfriend With STDs Leading To Her Suicide
Several Women Have Contacted Los Angeles Attorney Lisa Bloom Stating Usher Infected Them With Genital Herpes
Usher Sued For $20,000,000 Over Claims He Infected Another Woman With Genital Herpes While Cheating On Wife
Sean 'Diddy' Combs Sued Over His Bisexual Sex Romps That Exposed His Underpaid Chef To Sexual Harassment
Diddy Being Silent On Government Claims He Has Sex With Underage Boys Gives A Certain Impression
Woman Stalking Diddy While Claiming To Be His Wife Arrested For False Police Complaints
Singer Usher Paid $1,100,000 Settlement To Woman He Infected With Genital Herpes
Diddy And French Montana Looking Suspect In Photo At His Miami Mansion