New York Halloween Terrorist Attack By Sayfullo Saipov Killed Americans And Tourists (Video)
November 2. 2017
As more news filters out regarding the October 31, 2017 terrorist attack by lone wolf, Sayfullo Saipov, which left eight people dead and 12 injured, it has been revealed Americans and tourists were killed in the vicious incident. 5 Argentineans, 2 Americans and 1 Belgian were killed in the attack, when Saipov sped down a bike path in Manhattan, running over innocent civilians. Saipov's murder spree was ended when he accidentally plowed into a school bus, injuring 2 children and 2 adults.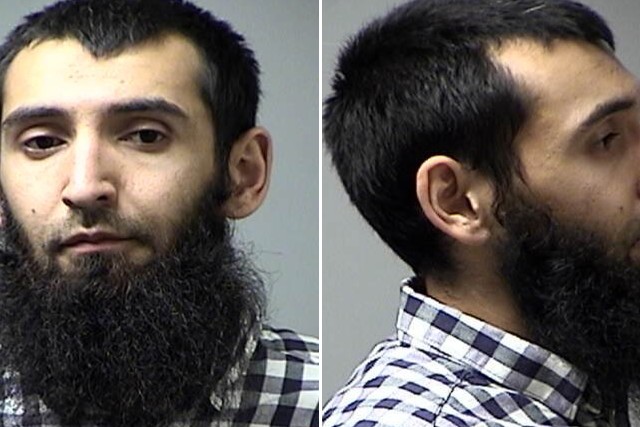 Sayfullo Saipov's mug shot
Saipov fled the vehicle and was seen laughing and stating "Allah akbar." However, he did not get far, as police closed in on a dazed Saipov and shot him in his backside. Saipov demanded an ISIS flag to hang in his hospital room. He made his first appearance in court, sitting in a wheelchair while answering to terrorism charges.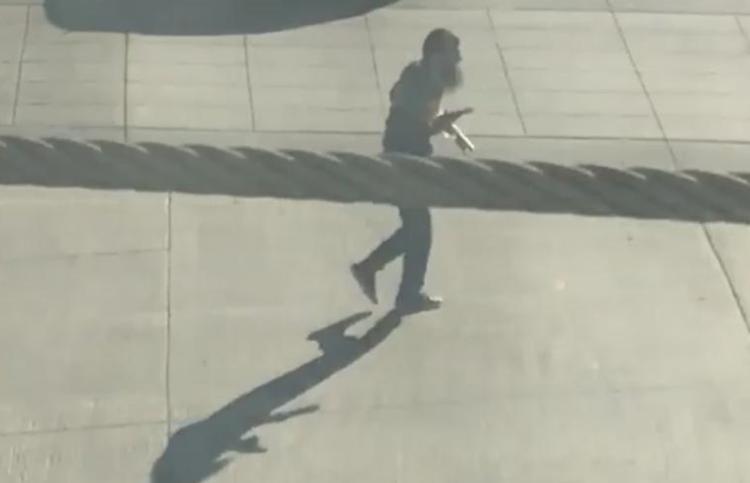 Sayfullo Saipov running away from crime scene
ISIS had been threatening to attack on Halloween. It was a signal to engage ISIS supporters to acts of terror on Halloween. Saipov began planning the attack a year ago. He was known to the FBI, but many questions remain why he was not detained by the federal agency as a threat to the nation. People with terrorist ties and or leanings should not be taken lightly, as innocent people die when they strike.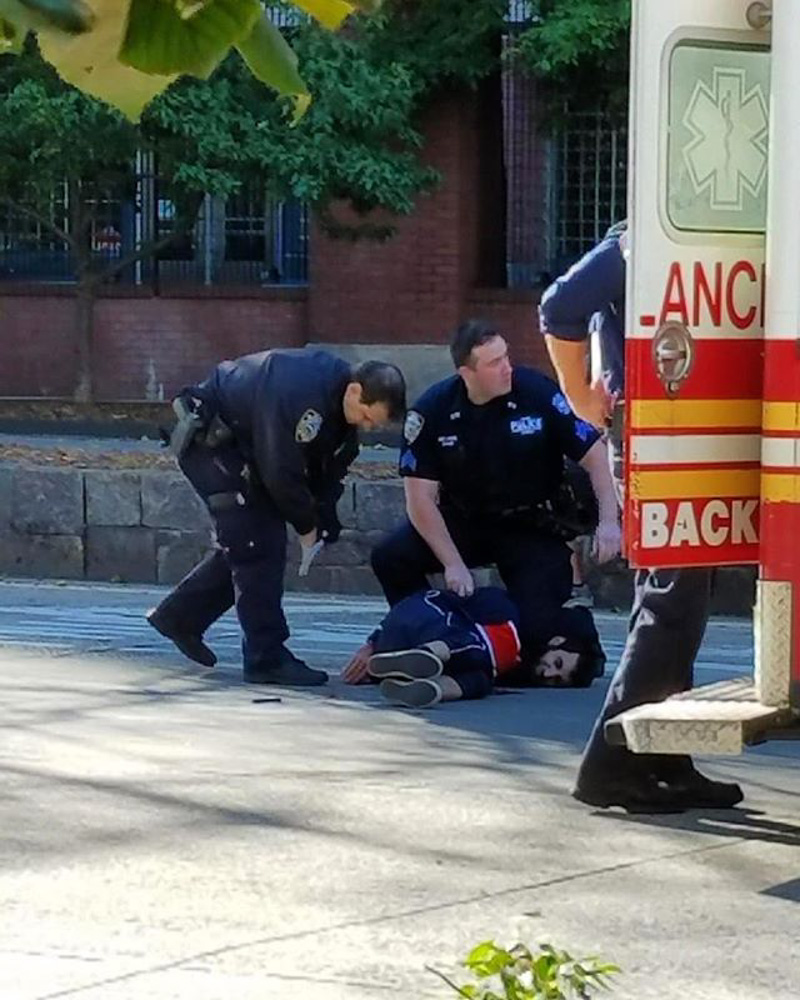 Sayfullo Saipov being detained by police
Saipov, a 29-year-old Muslim immigrant from Uzbekistan, moved to America in 2010 with his wife and three children, then settled in New Jersey. Saipov was inspired by ISIS to wage jihad on America, after watching videos on the internet. Saipov's mobile phone contained 90 videos and 4,000 images of ISIS terrorism. New York governor Andrew Cuomo stated Saipov became "radicalized domestically."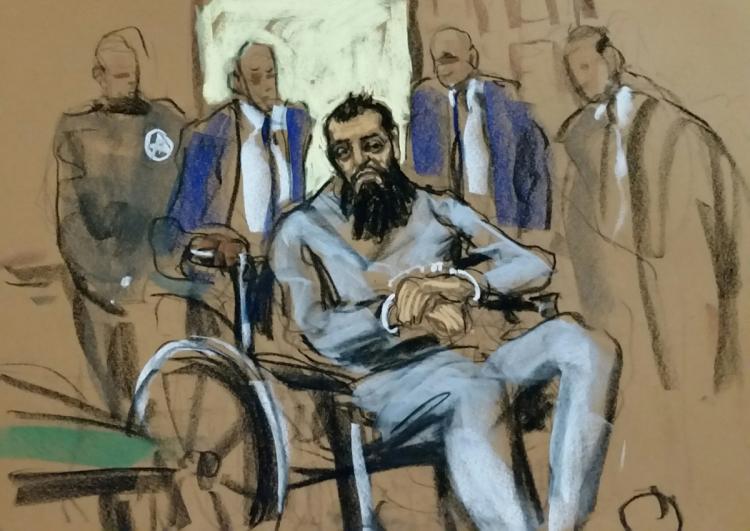 Artist rendering of Sayfullo Saipov in court
As border security becomes more stringent in many western nations, terrorists are resorting to crude, inexpensive acts of terror, such as running people over with vehicles, in the name of Islam. These types of attacks which are vehicular manslaughter, have occurred in America, Britain, Spain and France, among other places. Terrorists are targeting tourist areas to cause damage twofold - deaths and decreased tourism due to the fear factor. The Judiciary Report sends its condolences to the victims' families.
RELATED ARTICLES
Terrorist Khalid Masood Became Radicalized In Prison Like So Many Others Before Attacking Innocent People Outside London's Houses Of Parliament In Westminster
ISIS Claims Responsibility For The London Terrorist Attack By Khalid Masood That Occurred Outside Houses Of Parliament In Westminster
Terrorist Attack At The British Parliament In London's Palace Of Westminster Leaves 5 Dead And 40 Injured (Videos)
13 People Dead And Over 100 Injured In Barcelona Terror Attack (Video)
Terrorist Attack At London's Parson Green Tube Station (Video)