New York Police Department And Scotland Yard Open Criminal Case Into Sexual Predator Harvey Weinstein
October 16. 2017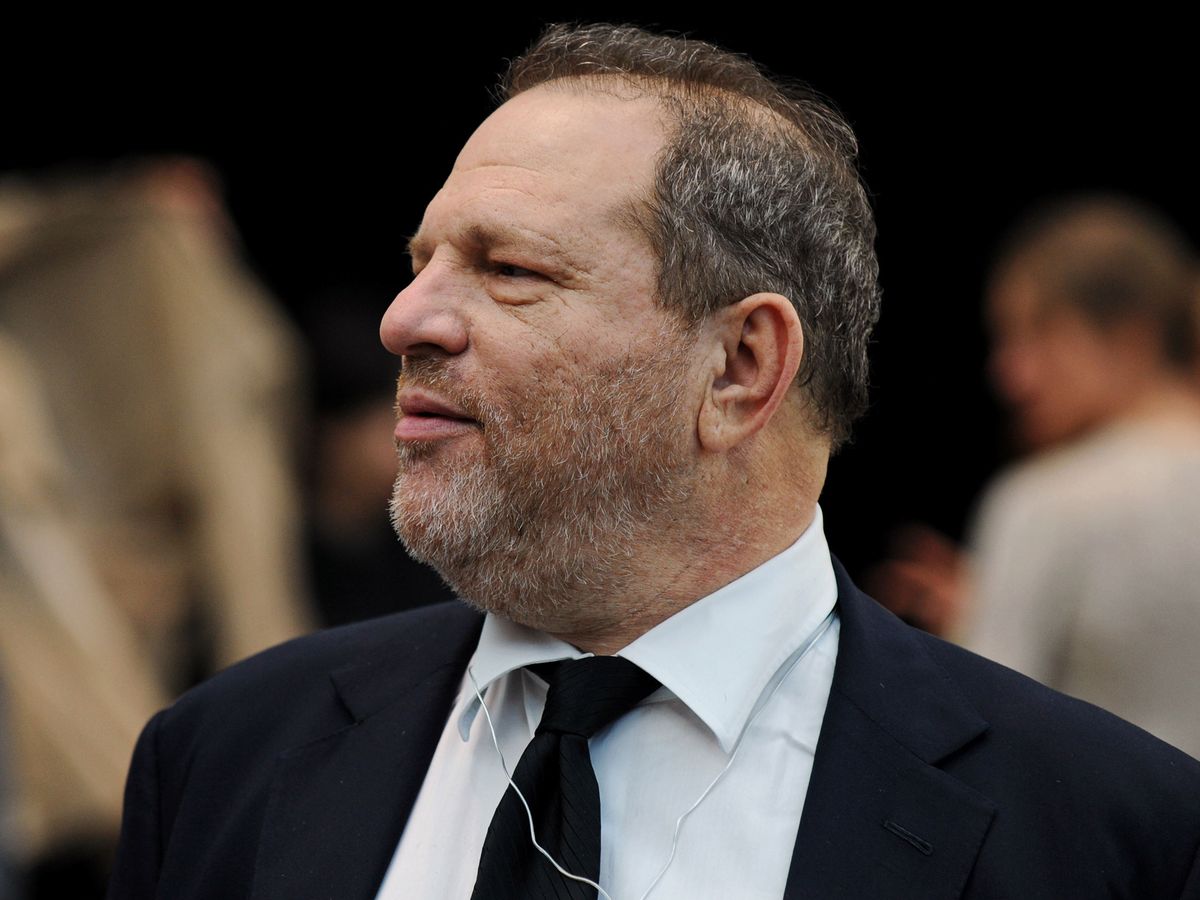 Harvey Weinstein
The New York Police Department in America and Scotland Yard In London, England have announced they have opened active criminal investigations into Hollywood movie producer, Harvey Weinstein, for rape and sexual assault. Over 30 famous actresses and behind the scenes workers in Hollywood and Britain's entertainment industry, have come forward alleging Weinstein either raped, sexually assaulted or sexually harassed them.
Weinstein has been fired from the company he co-founded The Weinstein Company, years after running Miramax with his brother, who last week denounced his behavior as "depraved." Weinstein has also been booted from the Academy of Motion Picture Arts and Sciences over the sex scandal, which has rocked Hollywood. There are more in Hollywood like Weinstein and the scandal he is engulfed in was a warning shot to them all.
Weinstein has been raping and sexually assaulting women for the past 30-years he has been in the entertainment industry, while using his name as a producer in Hollywood to instill fear in victims that he will ruin their careers or worse. Weinstein is also a violent Kabbalah cult member, who has physically attacked others and has has been using dirty private investigators, who are on the wrong side of the law. Weinstein has issued bribes to people in government and Hollywood, to look the other way to his sick crimes that are worthy of imprisonment.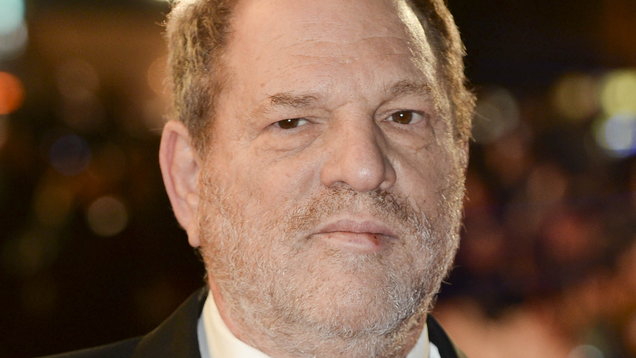 Harvey Weinstein sporting a herpes sore
Weinstein acted with force in pinning down and performing oral sex on women in five incidents, without their consent. Pictures of Weinstein indicates he has herpes, as sores have been present on his mouth. Performing oral sex on someone while a herpes sore is present on one's lips, can result in the individual developing genital herpes.
Weinstein is in sex therapy. However, he is a rapist and sexual predator, not a sex addict. Science has very little data to support sex addiction. However, it does fall under obsessive compulsive behaviors. Weinstein thinks he is the victim and not the women he raped and sexually assaulted. It became evident went last week Weinstein told the paparazzi assembled outside his daughter's home "I'm not doing well..." and "You know what, I've always been loyal to you guys. Not like those f***ing pricks who treat you like s**t. I've been the good guy."
What planet is he on. Weinstein thinks he has some right to sexually assault and rape women and anyone speaking out against it or preventing him from doing so is violating his rights. He's not thinking about the lives he has damaged via violating women who did not want him sexually. Weinstein is very self-centered and narcissistic.
RELATED ARTICLES
Social Networking Calls For A Boycott Of Donna Karan Clothes Over Her Defending Sexual Predator Harvey Weinstein In Stating Women Dress In A Manner That Asks For Sexual Assault
New York District Attorney Cyrus Vance Looked The Other Way To Harvey Weinstein's Crimes In 2015 Due To Pressure From The FBI And Obama White House And A Bribe
Lindsay Lohan Defends Fellow Kabbalah Member Harvey Weinstein Over Raping And Sexually Assaulting Actresses As His Wife Changes Her Mind And Leaves Him
Crooked Judge Illegally Presided Over And Threw Out Kesha Rape Case Against Dr. Luke Due To Blaring Conflict Of Interest Via Husband Working For Sony Music
Hollywood Executives Like Harvey Weinstein Who Cross The Line Into Sexual Harassment And Rape In The Workplace Inflict A World Of Harm On Their Victims
Harvey Weinstein Is No Different From Appalling Industry Men Like Jay Z And LA Reid Who Sexually Harass Women While Threatening Their Careers
R Kelly Victim Breaks Confidentiality Agreement To Talk About His Pedophilic Behavior When He Raped Her As A 15-Year-Old Virgin (Video)
Barack Obama, Michelle Obama And Hillary Clinton Slammed For Their 'No Comment' On Harvey Weinstein Finally Issues Statements
Actor Terry Crews States He Was Sexually Assaulted By A Hollywood Executive Who Grabbed His Penis
Harvey Weinstein's Fall From Grace As Sexual Harassment And Charity Fraud Claims Surface
T-Boz Of TLC Says She Is Not Surprised LA Reid Is In Trouble For Sexual Harassment
Harvey Weinstein Labeled A Rapist Confirming Previous Site Claims
Lou Pearlman - For Some Much Is Never Enough