Nivea Drops Cocaine Taking Rihanna For Tarnishing Their Brand With Her Disgraceful Behavior
August 11. 2012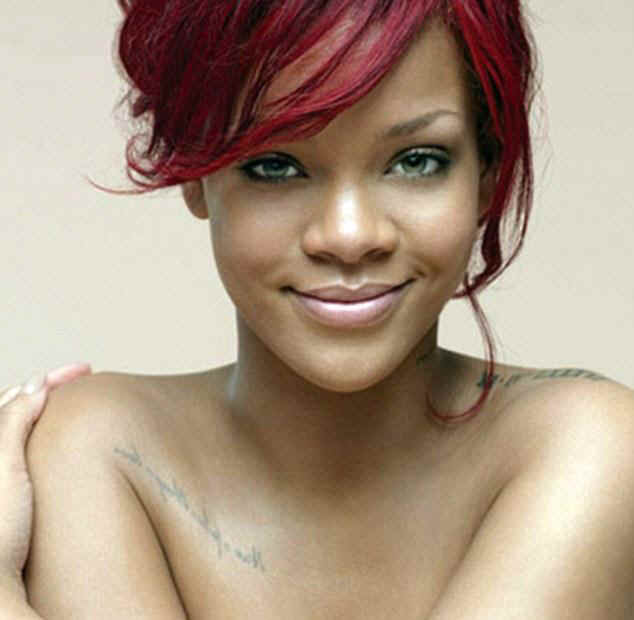 Rihanna in Nivea ad
Nivea has renounced and denounced disgraced so-called singer Rihanna, dropping her as an ambassador for their brand. Her endorsement deal with the company has been cancelled. The new CEO of Nivea in Germany, Stefan Heidenreich, slammed copyright stealing, promiscuous, cocaine taking drunkard Rihanna, as someone unsuitable for their family brand. Heidenreich stated, "The advert starring Rihanna was a no go. I do not understand how Nivea can be brought into association with Rihanna."
What I find most disgusting about Rihanna's behavior, is the manner in which she has absolutely absolved herself of all culpability regarding how terribly her foul behavior has affected young girls. She also believes her hype, when she is a grubby thief, behaving like trash with no boundaries. The woman behaves like the devil. She is a record company creation and the label put that hype out there. It's not real, but she certainly thinks so and has become one of the most arrogant, abusive and vile entertainers in the industry, which is ironic, because she can't even sing.
RELATED ARTICLES
Rihanna Sues Accountant For Getting Her Audited By The IRS And Costing Her Millions
Rihanna Ripped Off FeFe Dobson
Rihanna Stole New Video From Photographer
Photographer's Theft Lawsuit Against Rihanna Will Proceed
Rihanna And Madonna's Kabbalah Committed Copyright Infringement In Stealing The Film "Battleship"
Rihanna's Rip Off Movie Battleship Is Pronounced The Biggest Bomb Of 2012
Singer Chris Brown Disses Rapper Drake In A Song Over Night Club Bottle Brawl Started By Rihanna
Chris Brown's Girlfriend Karrueche Tran Throwing Their Relationship In Rihanna's Face
Chris Brown Clearly Over Rihanna As He Tries To Take Three Women Home From The Club
Chris Brown Gives Girlfriend Karrueche Tran A Diamond Promise Ring Angering Rihanna
Chris Brown Slams Rihanna As A Woman Everyone In The Industry Has Had Sex With
Rihanna Cutting Up Cocaine On Her Bodyguard's Head In Public And Lying About It Is Disgraceful
Rihanna And Madonna's Kabbalah Committed Copyright Infringement In Stealing The Film Battleship
Rihanna Had Sex With Ashton Kutcher And Was Spotted At His House Late Last Night
Rihanna Fans Are Threatening To Kill Chris Brown's Girlfriend Karrueche Tran
Rihanna Uses Mean Racial Slur In Reference To Chris Brown's Girlfriend Karrueche Tran (Photo)
Chris Brown Showed Up In My Neighborhood