North Korea Suffers Earthquake After Kim Jong-un Missile As Previously Predicted By The Site
September 5. 2017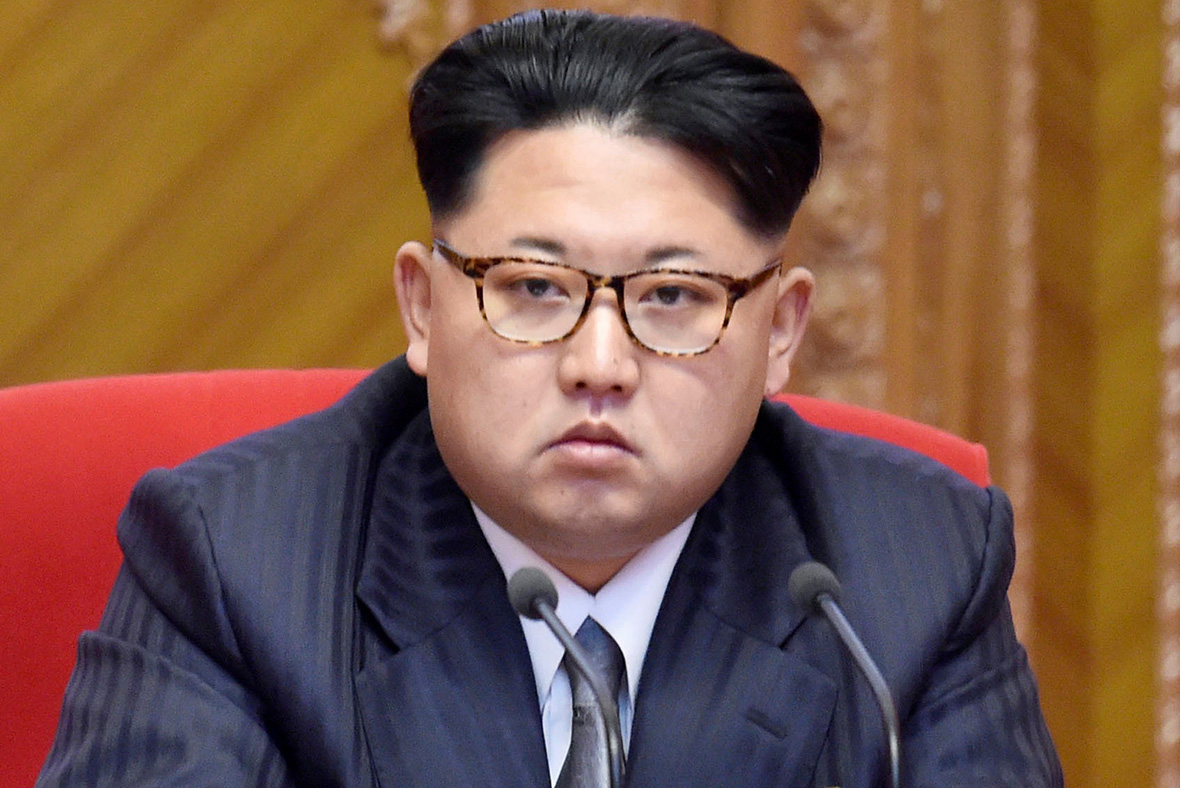 Kim Jong-un
This is a follow up to the June 22, 2017 article "Otto Warmbier Was Murdered." In the article I stated "Instead, Kim Jong-un is repeatedly launching missiles, needlessly damaging the earth/environment in the process. He is polluting the earth and seas, which will create adverse weather effects. These things go hand in hand. His behavior is disrupting active fault lines, creating additional friction on tectonic plates."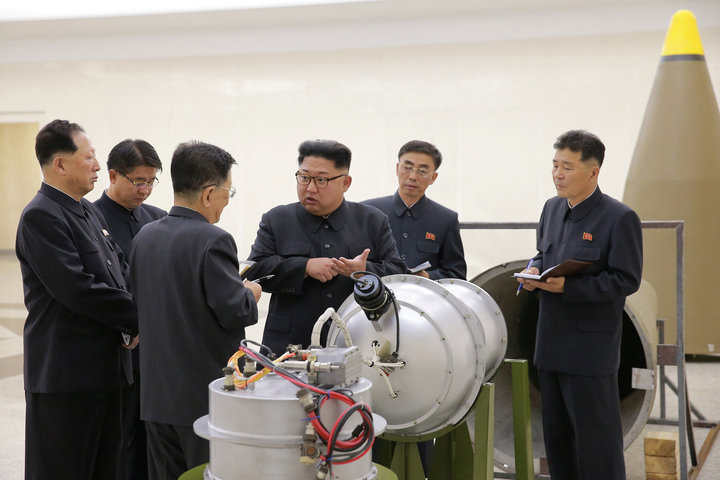 Kim Jong-un inspecting nuclear weaponry
Since the time of the article, Jong-un has launched more missiles. Just last week, he launched another missile and within hours North Korea had an earthquake. There have also been other terrible weather developments in the world on an unprecedented scale. 1,300 people died in Asia from monsoon flooding. Houston, Texas suffered historic flooding that cost 70 people their lives and created 180 billion dollars in damages via hurricane Harvey. Currently, hurricane Irma is churning in the Caribbean near America and is a massive category 5 hurricane.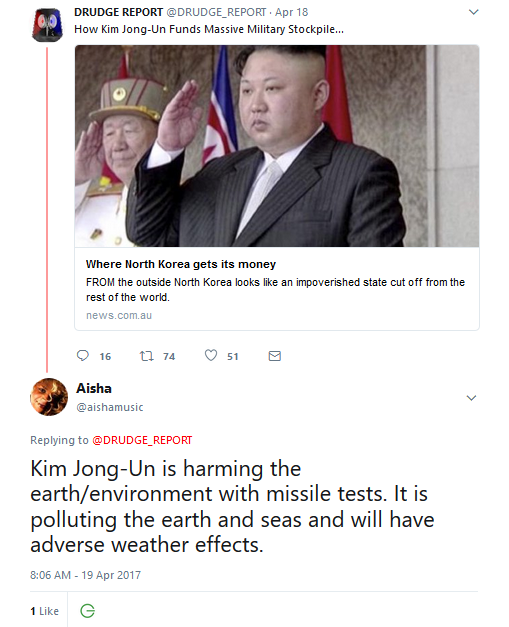 My tweet back in APril on the subject of Kim Jong-un's behavior and the environmental and weather consequences thereof
It is also having other adverse weather effects, as written about in the August 3, 2017 "Unprecedented Hot Temperatures And Rain Hits Miami" article and the July 18, 2017 "Shark Bites Man In Miami In Unprecedented Attack (Video)" item. Rather than productively spending taxpayer money to feed the many poor in North Korea, which has a significant poverty rate, Jong-un is stockpiling nuclear weapons. The world is being polluted, damaged and imperiled by these arrogant military maneuvers and it needs to stop. Jong-un needs to be reined in.
STORY SOURCE
Report: Earthquake Suggests North Korea Carried Out Sixth Nuclear Test
09/03/2017 12:22 am ET - SEOUL, Sept 3 (Reuters) - A shallow, 6.3 magnitude earthquake shook North Korea on Sunday, suggesting it had detonated a sixth nuclear device, hours after it said it had developed an advanced hydrogen bomb that possesses "great destructive power." The earthquake struck 75 km (45 miles) north northwest of Kimchaek. Previous recent tremors in the region have been caused by nuclear tests, which if the case this time round, is bound to increase the tension hours after U.S. President Donald Trump and Japanese Prime Minister Shinzo Abe talked by phone about the "escalating" nuclear crisis...