Now That Golden State Has Won The NBA Championships Over Lebron James' Cleveland Cavaliers What's Next For The Basketball Star And Former Teammate Dwyane Wade
June 18. 2015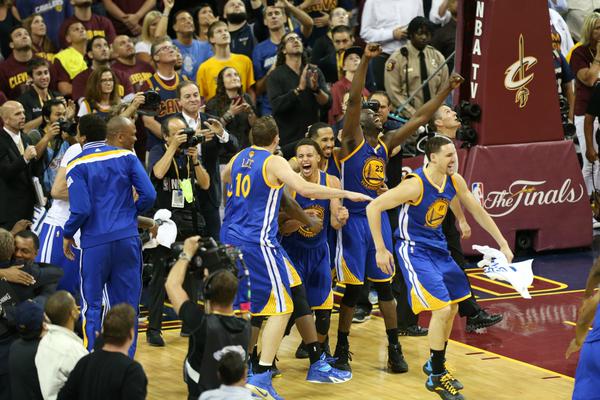 The Golden State Warriors
Steph Curry led the Golden State Warriors to their first NBA championship in 39-years, within a definitive 6 of 7 games, over top rivals the Cleveland Cavaliers. Lebron James, who proclaimed himself "the best player in the world" with many agreeing, was unable to bring home the title for his hometown team. James, who famously left the Cavaliers to win two championships with the Miami Heat, returned to the team in Cleveland and promised to bring the city the win. However, it was not to be this season, as Golden boy Curry and his team won the trophy.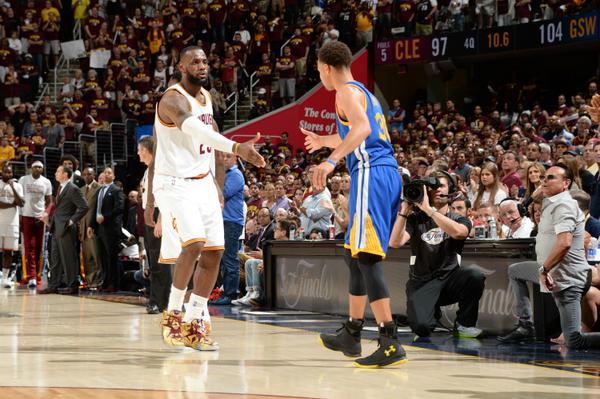 Lebron James and Steph Curry
Many are wondering what will be Lebron's next move, as he signed a short contract with the Cavaliers. There are questions about the future of Lebron's former Heat teammate, who made a statement during the finals referring to Miami as somewhere he used to play. Social networking want the duo to reunite either in Miami or Cleveland.
RELATED ARTICLES
Rumors Swirl That Lebron James Is Having An Extramarital Affair With Rihanna Due To Her Brazen Behavior Courtside And Outside The Cavaliers Locker Room Before And After Boarding His Private Jet
Floyd Mayweather And Manny Pacquiao Meet At A Miami Heat Game As Deadline Draws Near For Megafight