Nude Selfies Of Golfer Tiger Woods And Ex-Girlfriend Lindsey Vonn Hacked And Leaked
August 21. 2017
No One Deserves To Be Turned Into A Porn Star Against Their Will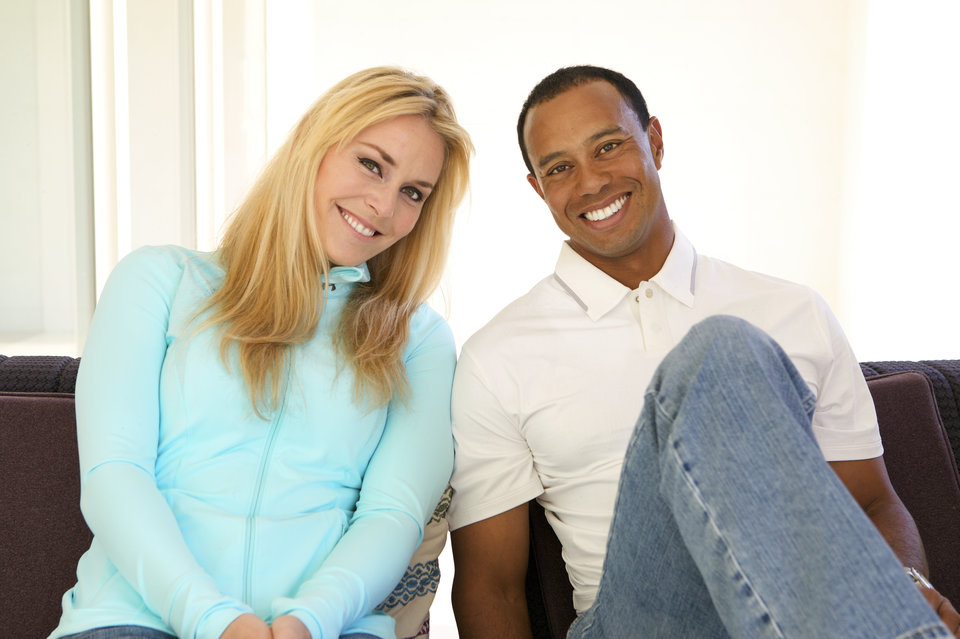 Lindsey Vonn and Tiger Woods
A porn website has inexcusably leaked nude selfies (photos taken of one's self) of professional golfer Tiger Woods,41 and his ex-girlfriend, Olympic skier Lindsey Vonn, 32. They have really victimized the former couple in what is a terrible invasion of privacy. The photos were criminally obtained via hacking into Vonn's mobile phone. The photos were taken and exchanged while the two dated. Woods and Vonn broke up in 2015. Hacked nude photos of actress Kristen Stewart and singers Miley Cyrus and Katherine McPhee were also released without permission.
Vonn is threatening legal action over the hack. Vonn's attorney stated to the press, "It is an outrageous and despicable invasion of privacy for anyone to steal and illegal publish private intimate photos. Lindsey will take all necessary and appropriate legal action to protect and enforce her rights and interests. She believes the individuals responsible for hacking her private photos as well as the websites that encourage this detestable conduct should be prosecuted to the fullest extent under the law."
The law is not doing enough in this realm. If hackers and those who published hacked photos were subject to substantial fines that make the crime unprofitable and at least 10-years imprisonment, they would think twice about doing something so disgusting and deplorable. Incidents of this type of criminal misconduct would drastically drop. Only outright crazies would risk those legal penalties. People who hack and or release nude or semi-nude photos are sex offenders and should be forced to register as such immediately after incarceration.
STORY SOURCE
Tiger Woods, Katharine McPhee Declare Legal War Over Nude Photo Hacks
8/21/2017 2:31 PM PDT - Tiger Woods and Katharine McPhee have been hacked -- private nude photos have surfaced -- and their lawyers are vowing to destroy anyone who posts them. The website Celeb Jihad posted graphic selfies of various naked stars, including Tiger, Lindsey Vonn, Miley Cyrus, Kristen Stewart and Stella Maxwell.
We've learned Woods has already unleashed attorney Michael Holtz, who's threatening to sue the website if it doesn't remove the Woods photo STAT. Sources tell TMZ ... it wasn't Tiger's phone that was hacked, it was Vonn's. We're told Tiger had sent Vonn the naked pic while they were dating...
RELATED ARTICLE
Police Dashcam Video Released Of Tiger Woods DUI Arrest (Video)