Obama Billboard Comparing Him To Colorado Theater Killer James Holmes Provokes Anger
July 31. 2012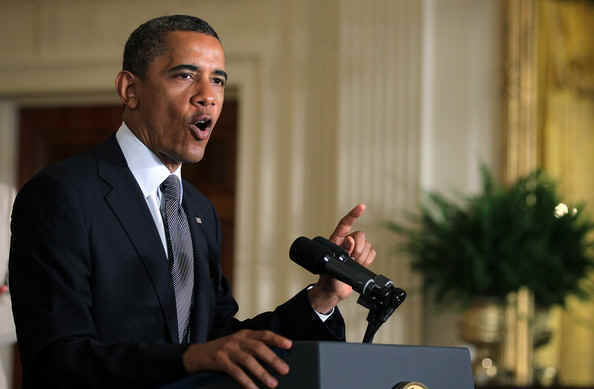 Barack Obama
An incendiary Billboard erected in Aurora, Colorado is comparing U.S. President Barack Obama, to James Holmes, the mentally deranged man that opened fire on a pack theater of moviegoers in their city, who had paid to see the latest Batman film, "The Dark Knight Rises."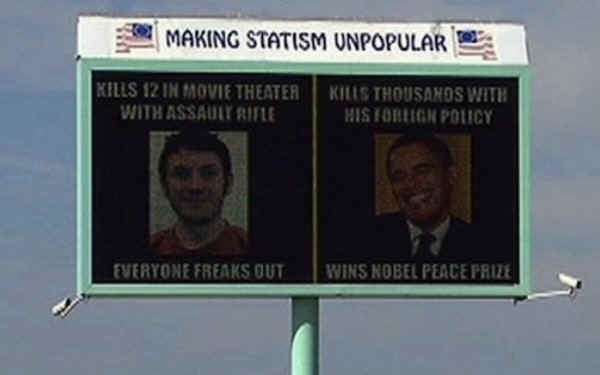 James Holmes (left) Barack Obama (right)
The Billboard features side by side pictures of President Obama and Holmes and reads, "(Holmes) kills 12 in movie theater with assault rifle, everyone freaks out... (Obama) kills thousands with his foreign policy, wins Nobel peace prize." Obama supporters are enraged over the billboard. However, due to free speech laws in America, it is covered by the Constitution as lawful.
RELATED ARTICLES
An Episode Of The Big Bang Theory Featured A Similar Movie Theater Plot To The Batman Dark Knight Rises Killings In Colorado
Mass Murderer Who Opened Fire During Batman 'The Dark Knight Rises' Sequel Screening Demands To Know How Movie Ends
Victims Of 'The Dark Knight Rises' Theater Shooting Face Mass Murderer In Court For The First Time
Batman 'The Dark Knight Rises' Comes In With Lower Box Office Due To Mass Murder
Similarities Between Batman 'The Dark Knight Rises' Cinema Killer James Holmes And Character Sheldon Cooper On 'The Big Bang Theory'
Hollywood Is Being Condemned By The Public Over Violence In Films Due To 'The Dark Knight Rises' Mass Murders In Colorado
Man Mimics Batman Comic Opening Fire In Movie Theatre Killing 13 People And Injuring 50 During Batman's 'The Dark Knight Rises'
Rush Limbaugh Says Hollywood Based A Character In Batman's 'The Dark Knight Rises' On Mitt Romney
Is Hollywood Giving Terrorists Ideas