Opposition To Chris Brown Starring In Women's Basketball Movie Due To His History Of Domestic Violence
December 27. 2017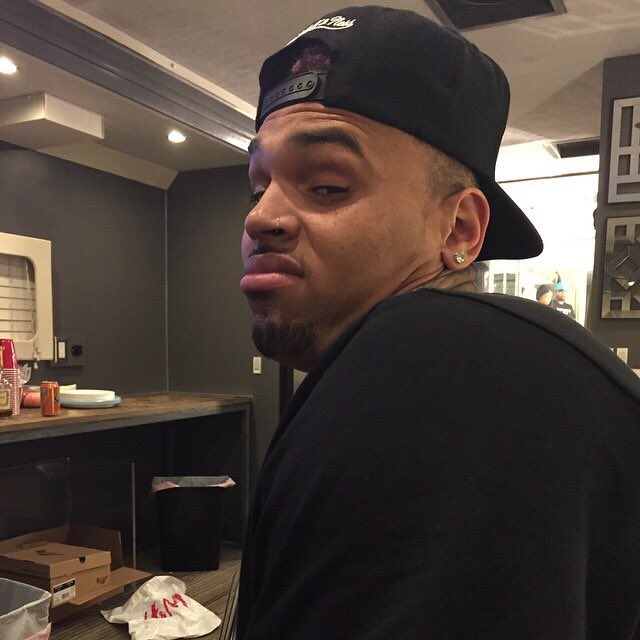 Chris Brown
Hollywood actor Nick Cannon has announced his intent to produce a movie about women's basketball in America, including the WNBA (Women's National Basketball Association). The film is entitled "She Ball." Cannon stated he will cast singer and sometimes actor, Chris Brown, in the film.
Brown is a basketball fan, who has played in charity games. As Brown's recent albums "Heartbreak On A Full Moon" and "12 Days Of Christmas" have flopped in the sales department and on the music charts, the 28-year-old is turning his attention to acting again, after a successful stint in the 2007 film "This Christmas."
Cannon and Brown are excited about the project. However, there is opposition to Brown being cast in the film, due to his legal history of domestic violence, regarding ex-girlfriends Rihanna and Karrueche Tran. Brown is seen in a negative light due to his treatment of women. Therefore, his presence in a film about women is being poorly received.
The Teen Vogue website commented on the negative feedback regarding Brown's scheduled appearance in the film and stated, "It looks like many believe he shouldn't be anywhere near a movie that is being touted as a film about women dominating in a traditionally male-centric sport."
STORY SOURCE
Chris Brown's Movie About Women's Basketball Is Already Facing Backlash
"A film about women's basketball starring a man with a history of abusing women? No thanks."
Dec 20, 2017 3:58PM EST - On December 19, Variety reported that Nick Cannon would be directing, writing, producing, and starring in She Ball, a movie about women's street basketball. The official plot, according to Variety, reads: "She Ball follows the love of the game through the struggles of Avery Watts, played by Cannon, who enlists the baddest women's streetball league in the city to help him save the embattled Inglewood Community Center, which he manages, all while trying to raise his seven-year-old daughter." So yes, it appears that a film about women that should, in theory, star women, is somehow being re-centered to focus on a man. But that isn't the only red flag that has been raised.
The film, which will reportedly "feature real-life athletes from the WNBA, Ball Up, and the Basketball Beauties League," is also set to include Cedric the Entertainer, Evan Ross, and Chris Brown. And many people aren't particularly happy with Chris's involvement in the film, with many people taking to Twitter to sound off about this particular alignment...
RELATED ARTICLES
Judge Rules In Favor Of Karrueche Tran Granting Her A 5-Year Restraining Order Against Singer Chris Brown
Chris Brown Tells Karrueche Tran 'F**k You' On Instagram